This Saturday, Castro Community on Patrol will host a free training event for new volunteers, and they're encouraging neighbors to join. 
If you're unfamiliar with CCOP, they're a largely volunteer-based organization that performs routine patrols of the Castro and Duboce Triangle neighborhoods, mainly on Friday and Saturday evenings. We spent a night on patrol with them last August; that evening, they checked up on an auto break-in, assisted an intoxicated man, and spoke with local businesses about safety issues, among other tasks.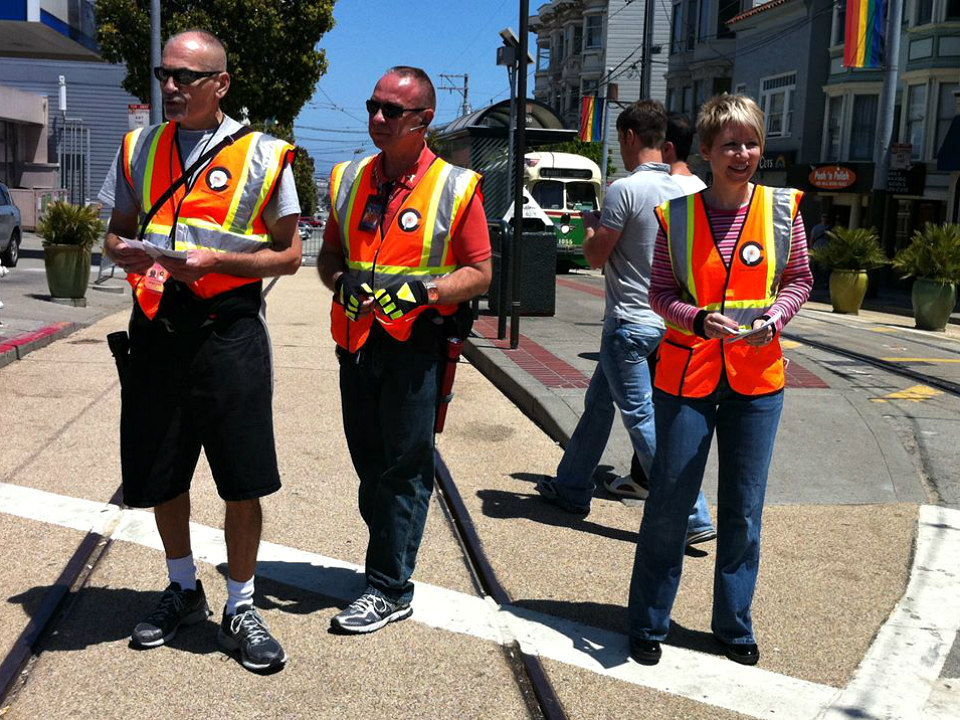 According to CCOP chief of patrol Greg Carey, the patrol's origins are rooted in a string of violent street robberies and sexual assaults that took place in 2006. "We've really changed the focus over the past 10 years," he said. "[We now have] a smaller number of volunteers, who really understand that the preventative side of our work is more important than the reactionary side."
At its genesis in 2006, the patrol had over 100 volunteers; today, there are about 30, and Carey is hopeful that more volunteers will join. He's expecting at least seven new volunteer trainees on Saturday, but said there's room for more.
"It's important for the neighbors to be involved," said Carey. "Saturday's training alone will make people more self-aware and improve their personal safety." From there, volunteers can go on a patrol, and then decide if they want to make a longer-term voluntary commitment.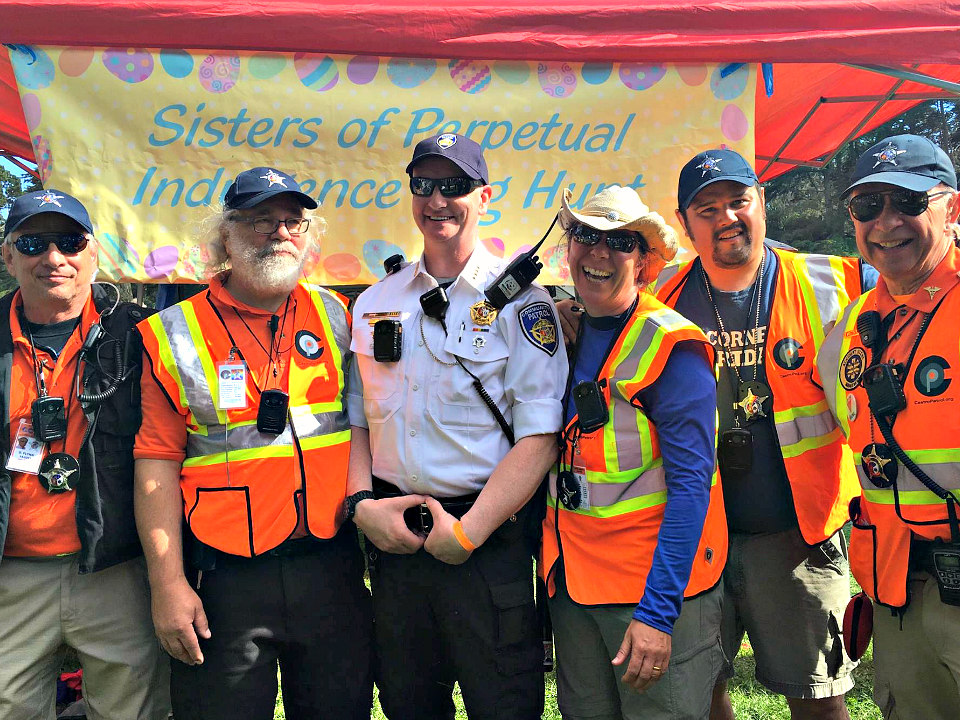 Pam Card decided to become a volunteer with CCOP last December. "I wanted to do something for the neighborhood," said Card, who has lived in the Castro since 1994. "I saw some troubles in the neighborhood, and I wanted to be part of the solution."
"People often read things on Nextdoor and Hoodline, and they get nervous about what's happening in the neighborhood," she said. "Instead of putting it all on the police, it's nice to have an outlet where you can actually do a lot of good with just a short amount of time."
Card said she volunteers with the patrol about once a month. "We don't do any citizen's arrests," she said, laughing. "But we do hand out whistles, help businesses hang up 'no trespassing' signs, and do a lot of wellness checks on homeless people."
While Card admitted that she isn't a night owl, she said that patrols are flexible, and that there are plenty of daytime events—such as the Castro Street Fair and the Hunky Jesus competition—at which to volunteer.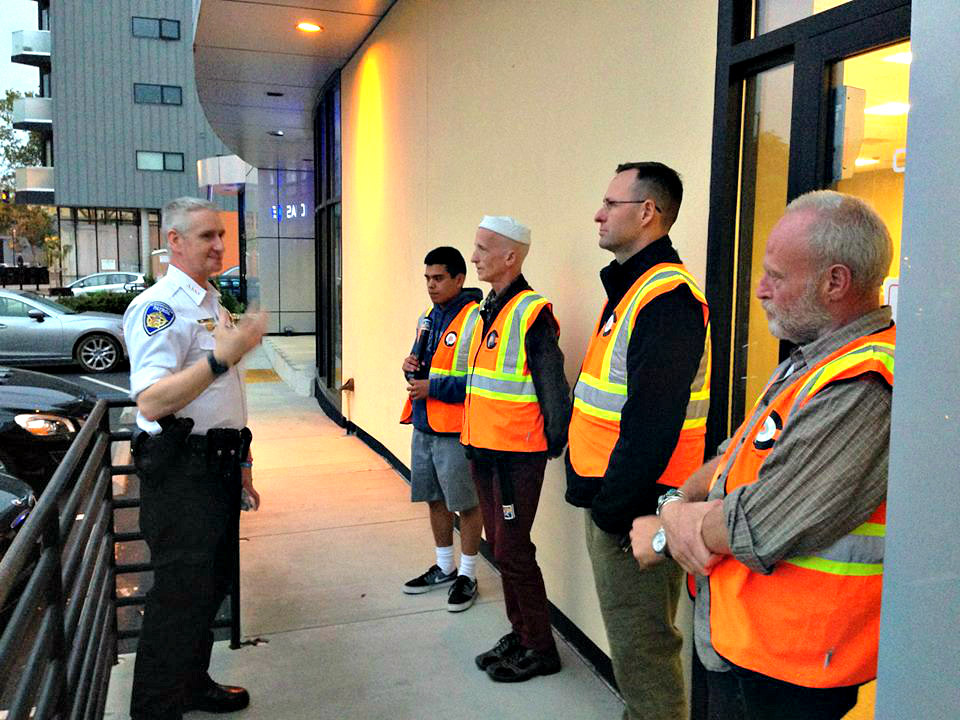 Card was also impressed with the training that she received from CCOP last year. "You learn what your limitations are and not to go past them," she said. "As a woman, I often felt that I'm not gonna walk around by myself and do something. But when you have the right training and you have the right people with you, you feel so much safer, and so much more committed to being able to do these things."
"A lot of people will walk by a situation and not consider calling for help," she explained. "Our job is to be somebody in the neighborhood who is going to stand up for the neighborhood, and be the first to call 911 if it needs to happen."
Castro Community On Patrol will host a free training on Saturday from 1-4pm. To participate, you must register online in advance.