This week, java-minded Divisadero dwellers got some fancy new digs, in the form of a parklet installed by James Campion, the owner of Repose Coffee. 
Though Repose has been open for almost a year and a half, the parklet was part of Campion's vision from the start. He applied for the parklet a year ago, and the long process of approval, design, and construction is just about over.
Campion still plans to add some more tables and bridge the gap between the deck and the curb, but as you can see from the picture above, people are already using the space.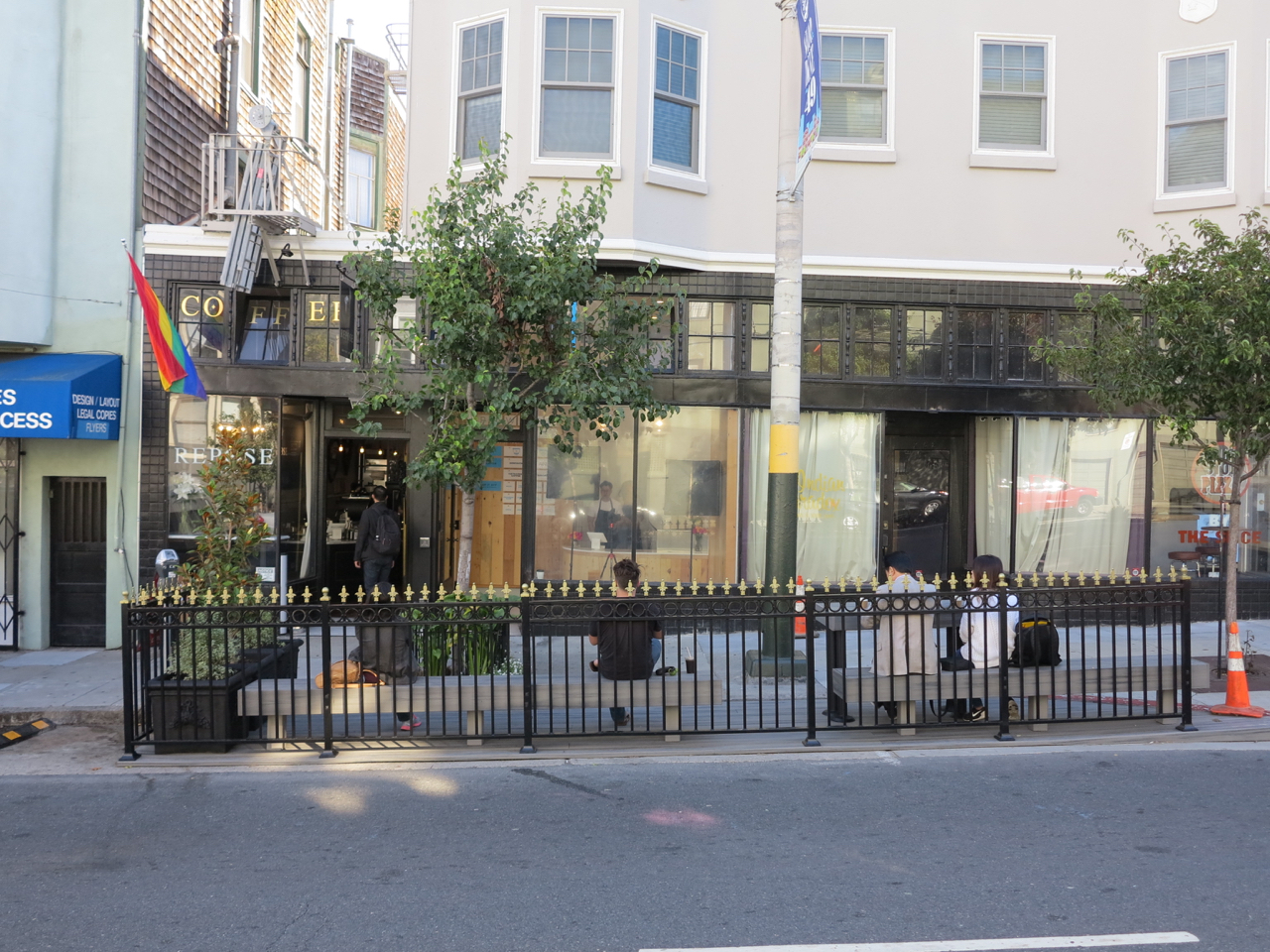 The parklet was built by Rod Rossi Designs, and took about 10 days to complete. Campion's ultimate goal was to build something that worked naturally with the existing landscape of the neighborhood, and he said he's very happy with the final product.
"We wanted it to look like it belonged in the neighborhood, so we copied the railing from one of the Victorians on Page Street," said Campion. 
Although the parklet is a prime spot for Repose customers, Campion's intention was to create a space the whole neighborhood could enjoy. "We wanted a public space for people to hang out. There aren't enough places for people to sit on this block, so we wanted to build something for both the neighbors and the merchants."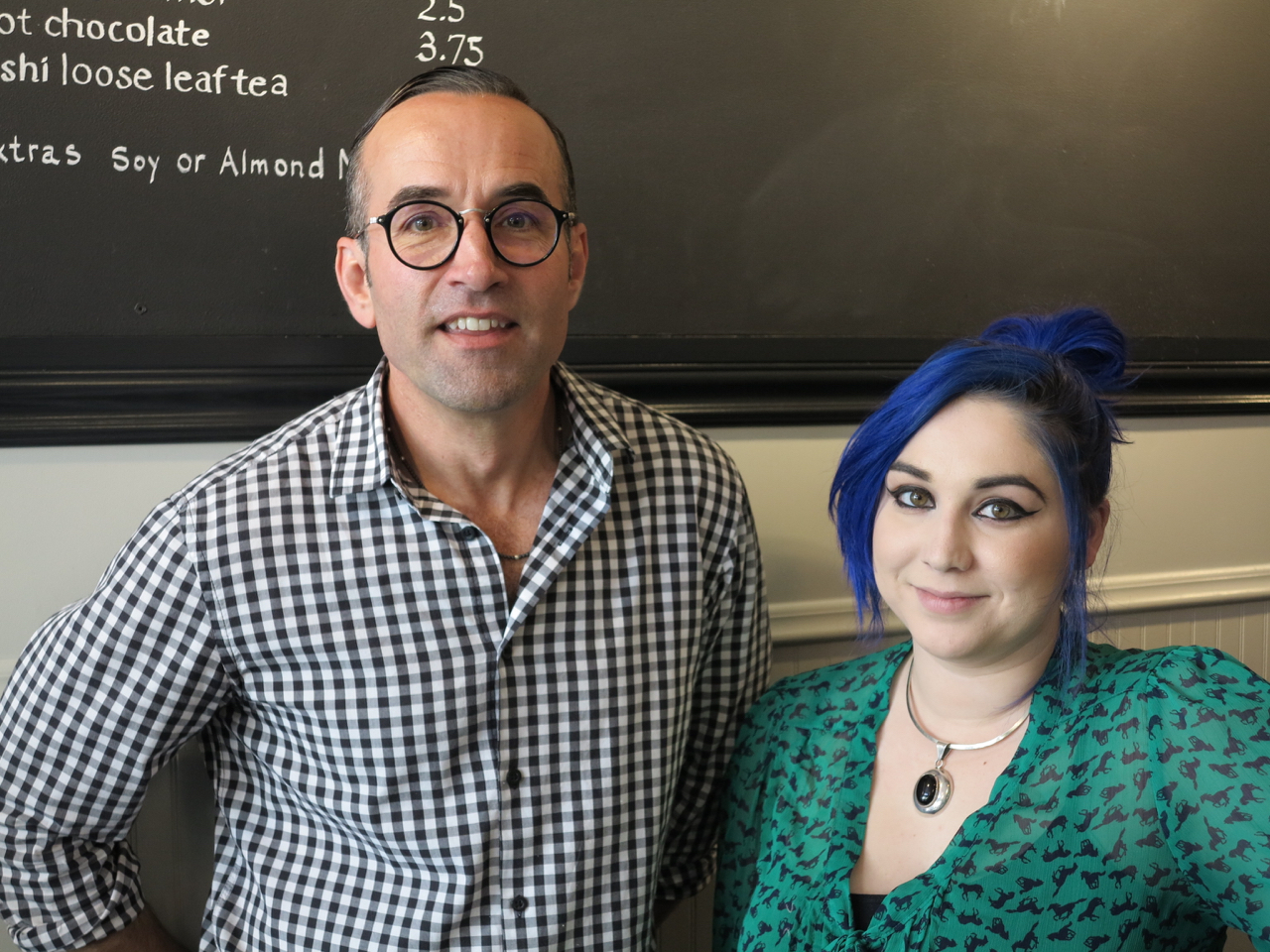 A year and a half in, Campion says he couldn't be happier running a business on Divisadero, and loves all the people he's gotten to meet so far. He's currently working on creating his own brand of Repose Coffee beans, which will be roasted by Flying Goat Coffee in Healdsburg. We'll keep you posted when that comes to fruition, but for now, swing by and kick your feet up at Divisadero's newest outdoor public space.
Update on 9/9/16: Repose has added some new outdoor tables, as tipster Tim R. reports. Check them out: