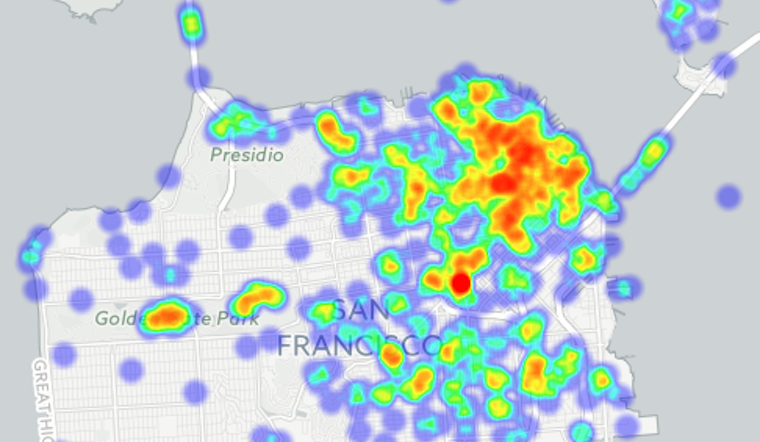 Published on September 30, 2016
As we all know, San Francisco has hosted a steady stream of film crews for decades, with Hulu's 'Chance' and Netflix's 'Girlboss' among the latest to bring actors and action to the city. 
For your Friday afternoon pleasure, take a look at this heatmap of the most popular neighborhoods for filming around the city over the last century.
The map comes from apartment rental site RentHop, which tapped SF's open data portal to create the visualization. From its findings: 
There are over 200 movies and TV shows filmed in San Francisco that have been documented, with nearly 1,200 set locations. 2015 was the busiest year on record, with 13 unique titles and 206 filming locations.

The 1988 Clint Eastwood & Liam Neeson blockbuster The Dead Pool led with the most film locations (29). The short-running TV series "Looking" used 41 different filming locations across the city during the two years it aired.
The Embarcadero, Chinatown, Golden Gate Bridge, Golden Gate Park, and Alcatraz have seen some of the heaviest action. But SoMa has held the top spot in all time periods of available data—and "has gained even more popularity recently, hosting 29 percent of film sets since 2001." Lately, the Mission has seen its filming activity tick upwards as well.