When Jay Chodagam stumbled across a Peace in the Park celebration while visiting Oxford in 2012, something clicked. He was already involved with community organizations back home in San Francisco, including heading the largest meditation group in the Bay Area called San Francisco Meditation MeetUp, but the message of Peace in the Park resonated with him.
"It just clicked," Chodagam explained.  "I said, I'm from San Francisco, which is like a haven of peace activism ... so where is our peace and happiness festival that does not involve drugs, alcohol and loud music?"
Chodagam thought San Francisco, the city that birthed the United Nations and embraced anti-war movements, would be the perfect place to host a celebration of peace.  
He reached out to friends in his community— tai chi masters, yoga teachers, meditation experts, scientists— and the first Peace in the Park was born. The celebration was originally supposed to be a one-time event, but the positive response from attendees has allowed it to return for the fourth time this year.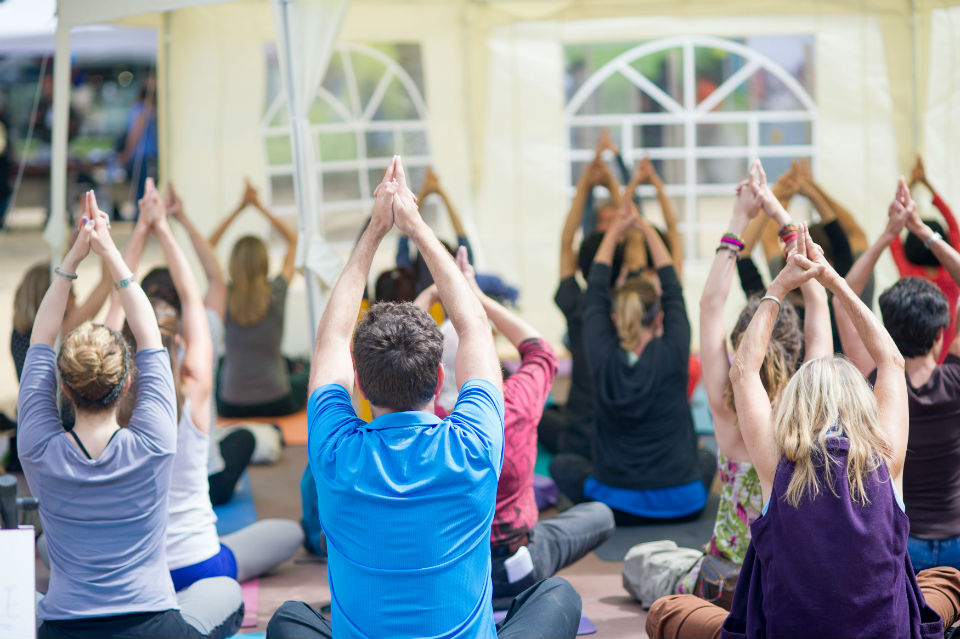 Since its first year, there has been an increase in the attendance and the number of community members involved with the event. Chodagam says it's run entirely by volunteers who come together because they find the event's purpose so important.
"We create the major peace event because one of our primary philosophies is that 'we be the change that we want to see in the world," said Chodagam.
This year, attendees will be treated to keynote speaker Dan Siegel, a man who has shared a stage with the Dalai Lama and authored several books on parenting and child development. There will also be presentations by Dr. James Doty, Founder and Director of the Center for Compassion and Altruism Research and Education at Stanford University's School of Medicine, and Shunya Mathur, an Ayurveda master from Berkeley.
Along with the talks, there will be yoga, tai chi, meditation, a conversation tent, story-telling workshops, food, music and a children's theater and face painting.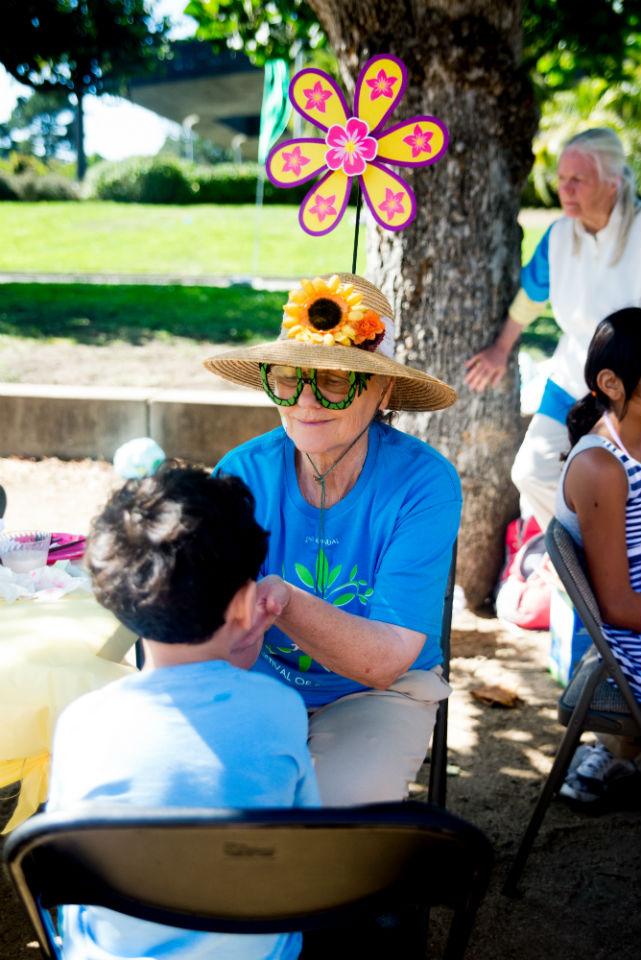 However, one thing that will be missing this year are the ethnic dances. Chodagam said the dances were originally intended to expose people, especially children and young people, to the beauty and diversity of the different cultures within the community, but the dances weren't able to provide "many tools for the young people" to use.
The aim of the festival is to allow people to take away something— knowledge and tools— that they can use.  "It was very beautiful," Chodagam explained, "[but] we're replacing [the dances] with actual content that people can learn from and hopefully will implement in their life directly."
Peace in the Park is Chodagam's way of sharing a message of health, mindfulness and meditation, especially in this era of high speed technology and information. "The human brain is simply not capable of adapting to this amount of stimulation and stress," he told us. "We have to learn to slow down and we have to learn to make ... meaningful pauses in our life for the rest of the whirlwind, for our speed of living, to make sense."
He believes that taking even five minutes for a meaningful pause, whether one calls it meditation, prayer or something else, can make a difference. It's a topic he discussed in the TEDx Talk he did in 2013, just after the first Peace in the Park event.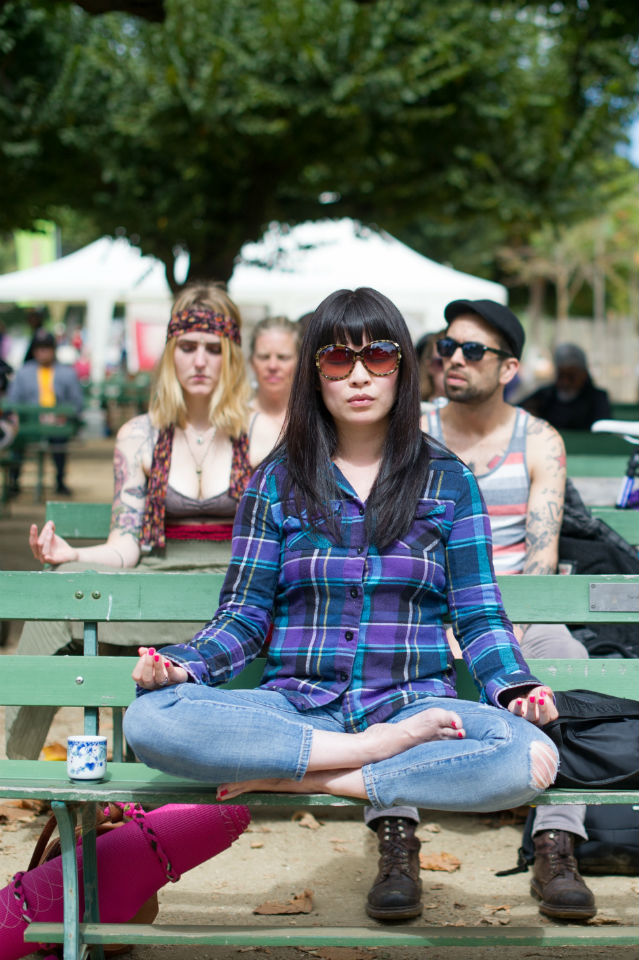 Chodagam says the festival is for everybody, and not just about one person or one thing.  "I feel that this is probably one of the most unique gatherings that happens in the Bay Area," he said.  "I encourage people to come and check it out ... because I believe that this festival has within in it the ingredients to potentially change the trajectory of your life, whether that means you find your tribe or find your calling to peace or find that particular class, workshop, activity [or] tool that is going to help you live a life of more peace, harmony and wellness."