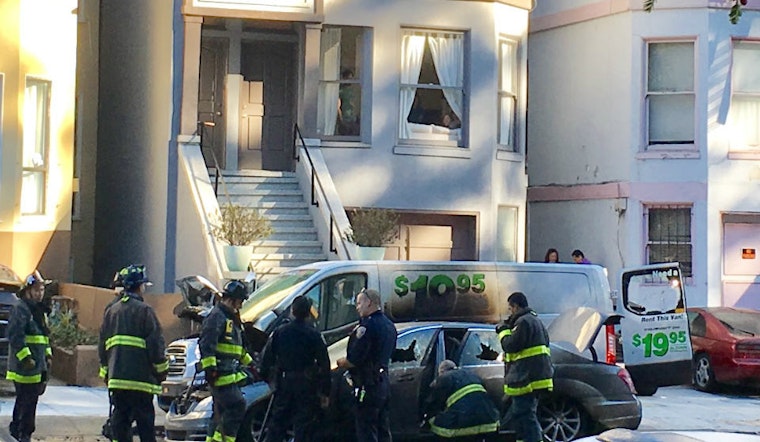 Published on October 01, 2016
A car fire at 8:56am today held up traffic running westbound along Fell Street at the Lyon Street intersection.
Jonathan Baxter, spokesperson for the San Francisco Fire Department, said that according to the crew it was a pretty typical car fire, with "nothing out of the ordinary."
The vehicles involved were a late model gray sedan and a U-Haul van, pictured above in front of 1510 Fell St.
Baxter said there were no injuries, and the fire was under control shortly after it started, with only one fire engine responding.
Tipster Sarah said that shortly after 9am the fire was under control, but traffic was still impacted.
Thanks to tipster Sarah.