Contractors have officially broken ground on a new housing development slated for the Outer Richmond, at 700 36th Balboa Ave.
The lot—known for years as "that place where you can buy a Christmas tree"—was initially marked for development back in 2013, said Planning Department senior planner David Lindsay. That's when the development proposal went through the neighborhood notification process.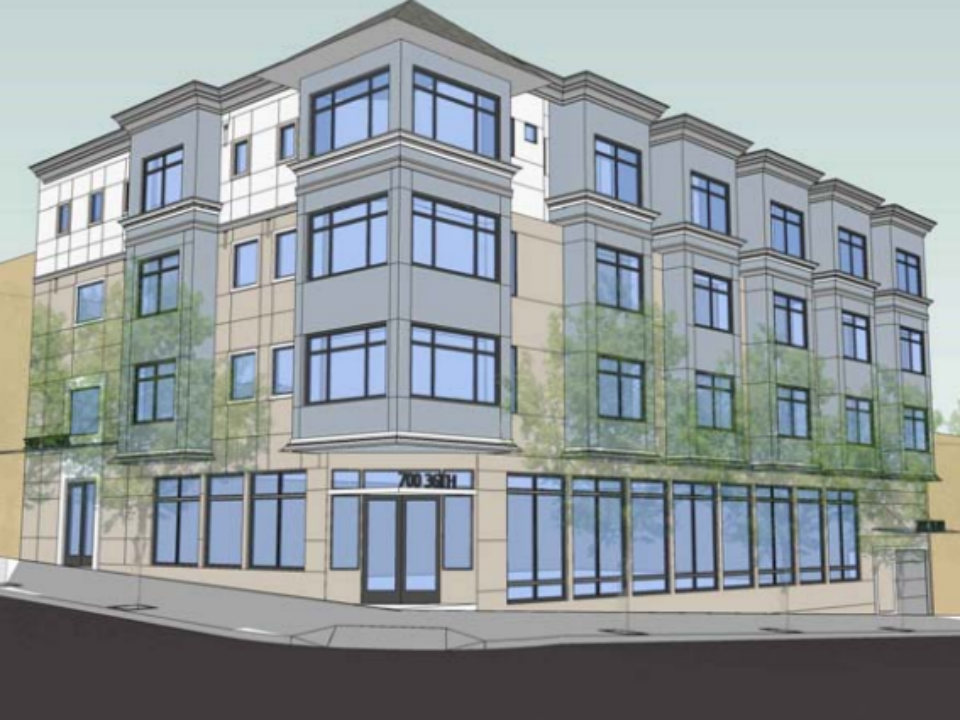 Lindsay said that the project, pictured above in a rendering by Shatara Architecture Inc., is "a new four-story mixed-use building with six residential units above ground-floor commercial space."
The building, as designed, is slated to include a basement garage. The ground-floor business suggested in the designs is a restaurant, though it remains to be seen what will actually occupy the space.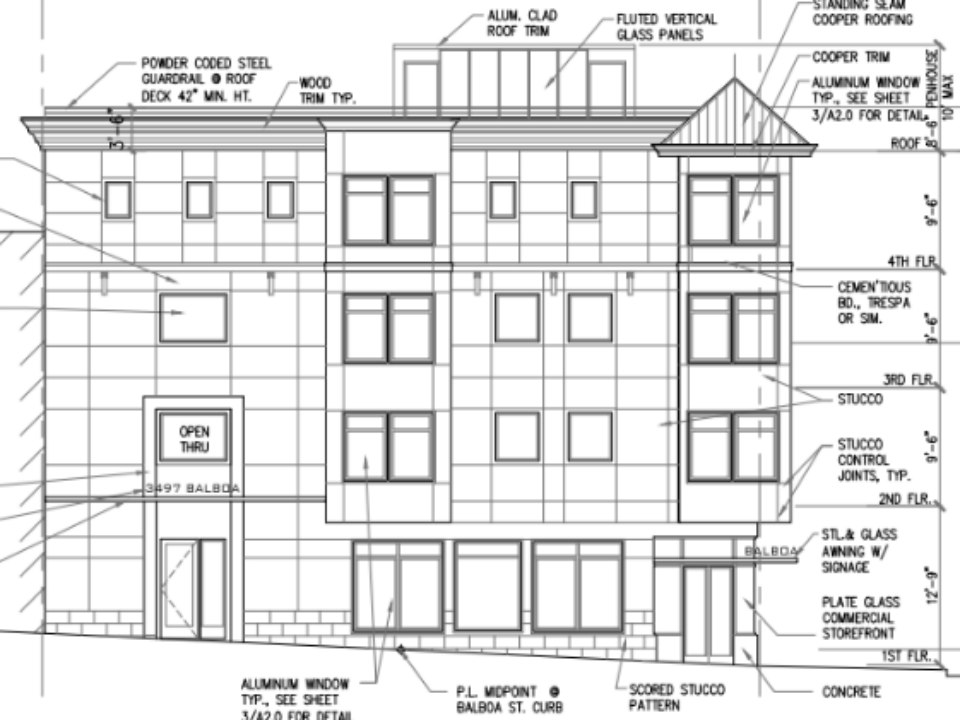 Drawings for the site also include street tree plantings, roof access, and retaining a backyard for residents of the building, which will occupy a quarter of the lot.
According to blueprints, the units will all be three-floor townhouses; the garage will have space for nine cars and stalls for five bicycles.