Those who frequent the La Playa Safeway in the Outer Richmond may have already noticed the building's new murals, painted high up in the circles on the wall. If they look like they bear a familiar touch, there's a reason: they were recently completed by Bryana Fleming, the artist who's also behind the mural on the Grocery Outlet at Geary and 28th Ave. and the installation above Green Apple Books (506 Clement St.)
Fleming got her start in 2005 as the store artist at the Emeryville Trader Joe's, when a customer noticed her work and "pitched a dreamy mural gig in a wedding hotel in Puerto Vallarta." In 2007, she joined the Mural, Music And Arts Program, which works to inspire young artists, and has since had muralist gigs around the city.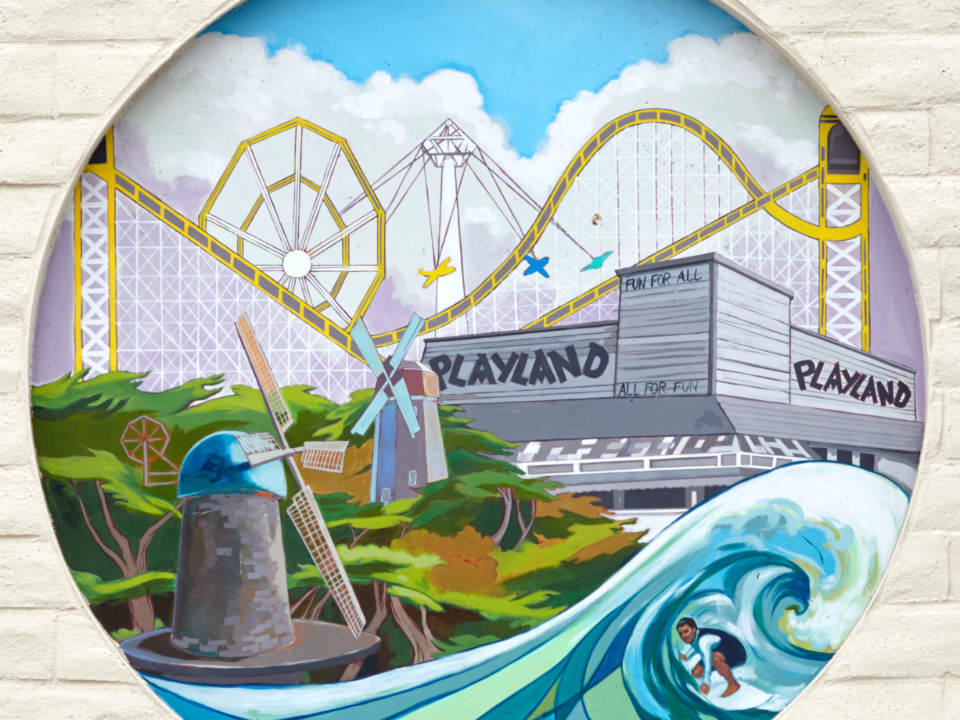 Being a muralist isn't always easy. "I've worked in extreme heat on a wall against a toxic paint factory," she said. "I've worked in wind so strong I've been knocked off of ladders. I've had to sandblast oil primer off a cement deck."

The Safeway project "may have been [her] easiest, most luxurious mural to date," as "the actual circles were just six feet" across. The only real challenge, besides some rain, was the circles' height; she rented a Scissorlift to accommodate.
Fleming said her inspiration for the murals—which depict scenes from the departed Playland-at-the-Beach—came from the neighborhood's history. "Ocean Beach has a fascinating history of architectural feats and unique attractions," she said. "Many of the La Playa Safeway shoppers played at Playland as children. Some of them even went to the Sutro Baths."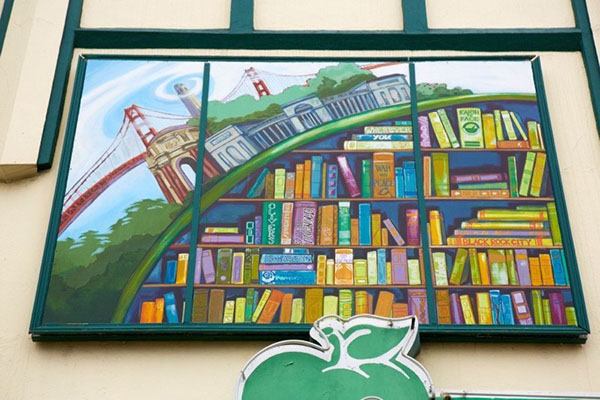 Her favorite gig to date has been at Green Apple Books, she said. "It was an installation, so I worked on it in my Mill Valley studio. It was fun coming up with the concept. I paint a lot of historical murals, so it was nice taking a break from that and doing a more creative piece with a twist of fantasy."