If you haven't been down Clayton Street lately, chances are you're due for a surprise the next time you whip down from 17th Street towards Parnassus. The stretch of Clayton between Ashbury and Parnassus now sports the latest in a series of speed bumps being installed around the city.
The new speed bumps (actually "speed humps," which are designed to be less jarring and cause less damage to cars) have been going in on numerous long residential streets that are prone to speeding cars: the Clayton Street corridor, 14th Avenue adjacent to Park Presidio (frequented as a 101 corridor turnaround), and Steiner Street at Hermann Street, near Duboce Park.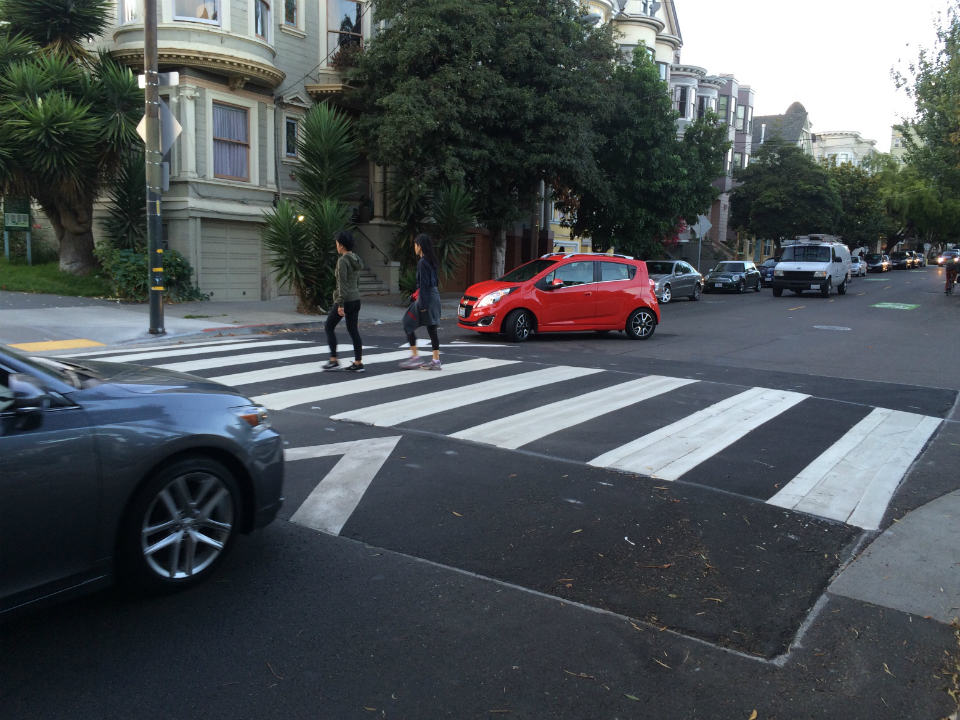 Want one of your own? With help from SF Better Streets, you can apply to the SFMTA to have speed bumps and other "traffic calming measures" (like islands, roundabouts, bulb-outs, and the like) installed in your area.
Better Streets has guidelines for submitting applications to the city, which are available through the SFMTA. Applications for the current round of construction are closed, but will reopen next February for construction during 2017/2018.
Have you seen any other new speed bumps pop up? If you live on a speed-bumped corridor, do you think they're making a difference? Share your comments below, or text us at (415) 200-3233.