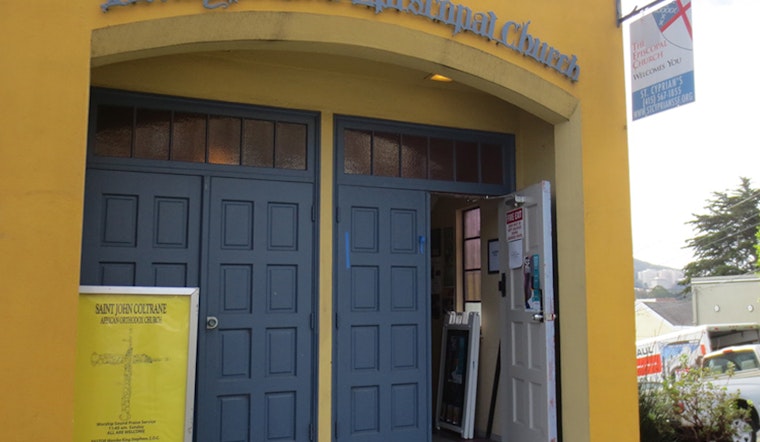 Published on October 31, 2016
Despite an eviction and subsequent relocation, the African Orthodox Church of Saint John Coltrane continues to groove in the Western Addition.
As Hoodline reported in February, the Coltrane Church faced uncertainty after being forced to leave its Fillmore space, at which it was served an eviction notice in April.
When the church's plight made the news, welcome invitations flooded in from across the Bay Area, southern California and as far away as Baltimore. But an offer to share the space of Saint Cyprian's Episcopal Church stood out, and the two churches joined forces in May.
Founded in honor of late saxophone legend Coltrane, who serves as its modern-day patron saint, the church is unique in its call upon jazz to affirm devotion. It's brought in a new wave of worship since its founding on Divisadero Street in 1971, as well as community engagement in the form of counseling services and youth music programming.
"We're happy to be [at St. Cyprian's']," says the church's pastor, Wanika Stephens. "As nice as some of the other churches were, this one made the most sense," as its location at the corner of Turk and Lyon streets allowed the congregation to remain adjacent to its former district.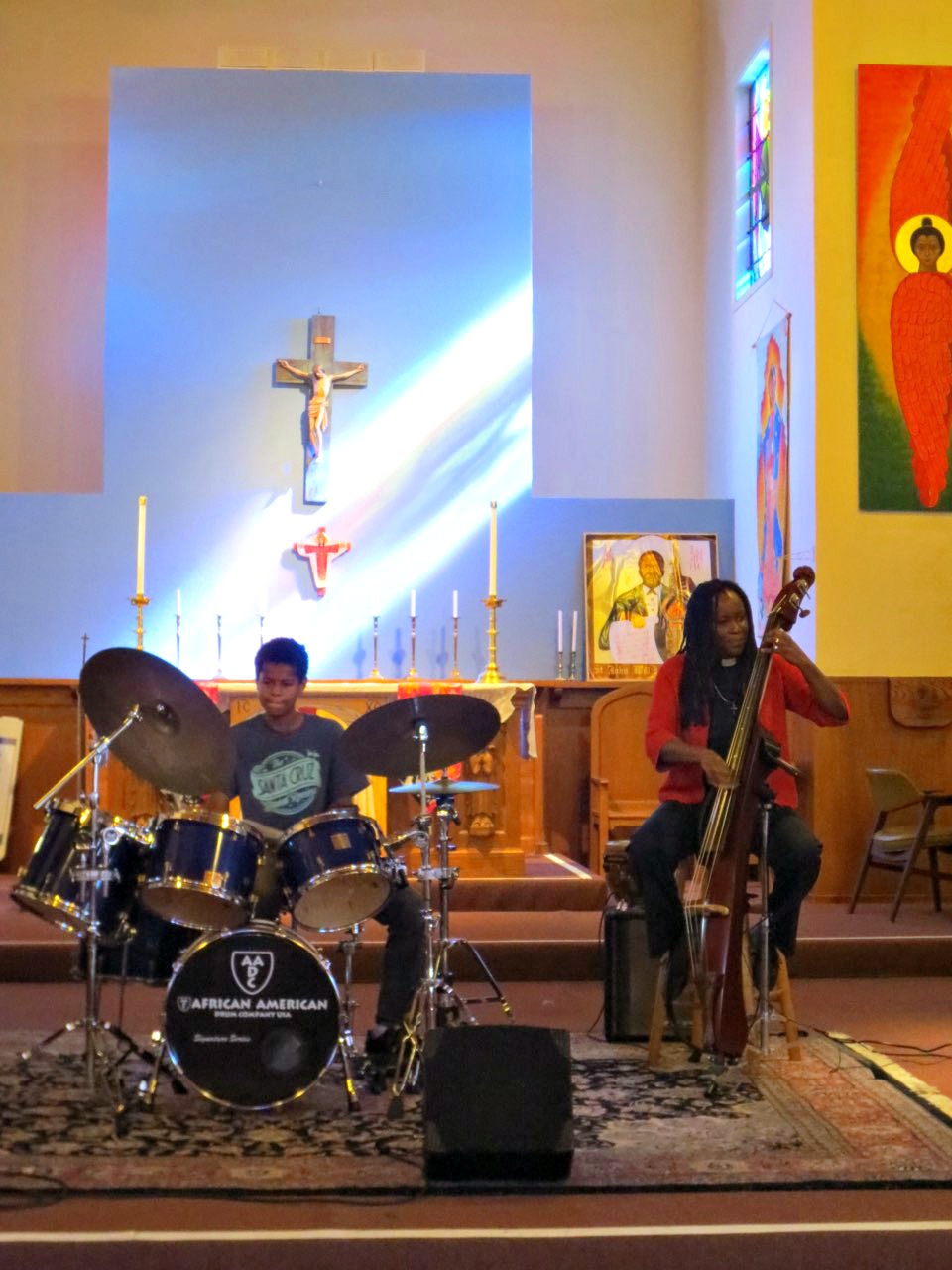 Stephens also noted the historical connection between the Episcopal and African Orthodox churches. St. Cyprian's was founded in 1923 as the first black Episcopal church in the Diocese of California, with an inaugural service at Grace Cathedral. That same decade, the African Orthodox Church was founded, prompted also by issues of race. This shared sense of place within the context of African-American history heightens the connection between the two congregations.

In 1960, St. Cyprian's moved into its current location, and the church's vicar, Father Thomas C. Jackson, says that bringing in a diverse community of spiritual searchers is part of its mission.
"We started off as a neighborhood church when the Western Addition was predominantly black," Jackson said. But in recent years, St. Cyprian's has engaged the local community by forging new partnerships. "We had already welcomed the First United Lutheran Church as well as the Sophia in Trinity Roman Catholic, so when St. John Coltrane needed a place, it seemed logical."
In the face of gentrification, "we're trying to be a bridge between what used to be and what is becoming so that everyone can live together," Jackson said. "St. John Coltrane transcends things like race and class and economic barriers—the music does that."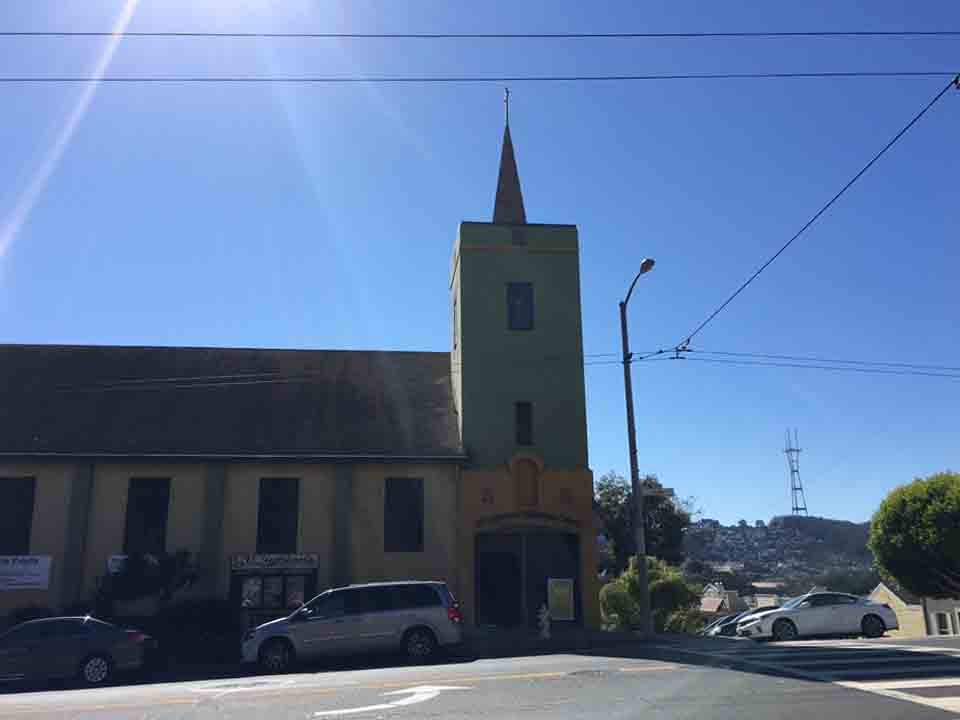 Despite finding a comfortable new home, Pastor Stephens admits that relocating has had some challenges. "We used to get a lot of foot traffic," says Stephens, but these days, Sunday services have seen dwindling numbers.
On Wednesday, Dec. 7th, Bishop Marc Andrus of Grace Cathedral, the presiding Episcopal Bishop of California, will lead an official service to mark St. John Coltrane's new chapter. With this fitting resolution to the Coltrane chronicle, the blessing will bring both congregations full circle.  
The two churches are also looking to collaborate, a first for St. John Coltrane. On Christmas Eve, they're hoping to co-host a service with an ode to jazz, blending the best of what each church has to offer.
Times are uncertain for many in the neighborhood, and "I don't know exactly what to expect" from the partnership, says Stephens. "But that's jazz. We're improvising."
Saint Cyprian's Episcopal Church (2097 Turk St.) holds services at 10:10am on Sundays, followed by St. John Coltrane's worship service at noon.