By
Hoodline
- Published on November 14, 2016.
It's nearly Thanksgiving, and while everyone loves the traditional turkey feast, it's not known for making diners sweat—at least, not when it comes to what's on the plate.
So before you tuck into the annual bird, consider grabbing one of the super-spicy dishes Hoodline's neighborhood editors consider to be their neighborhoods' best. Whether you're looking to warm up on a cold night or get some much-needed endorphins flowing after a difficult week, they're sure to get you hot and bothered.
Bayview
Traditional soul food at its best can be found at Auntie April's (4618 Third St.), which is a local go-to for chicken and waffles. But if you want something with a little more "kick" in it, try the spicy shrimp and grits, a traditional low-country dish. Instead of being typically buttery and garlicky, this version gets a spicy twist with a combo of secret-recipe spices, onion and peppers. It's delicious, and definitely spicy.—Meaghan Mitchell, Bayview neighborhood editor 
Castro
If you're looking to tickle your esophagus with something spicy on Castro Street, wander into Slurp (469 Castro St.) for a bowl of the original ramen. Order it super spicy, and gorge yourself on the complimentary seasoned chips and kimchi offered before the meal, and you'll be sure to walk away with your tongue tingling. —Shane Downing, Castro neighborhood editor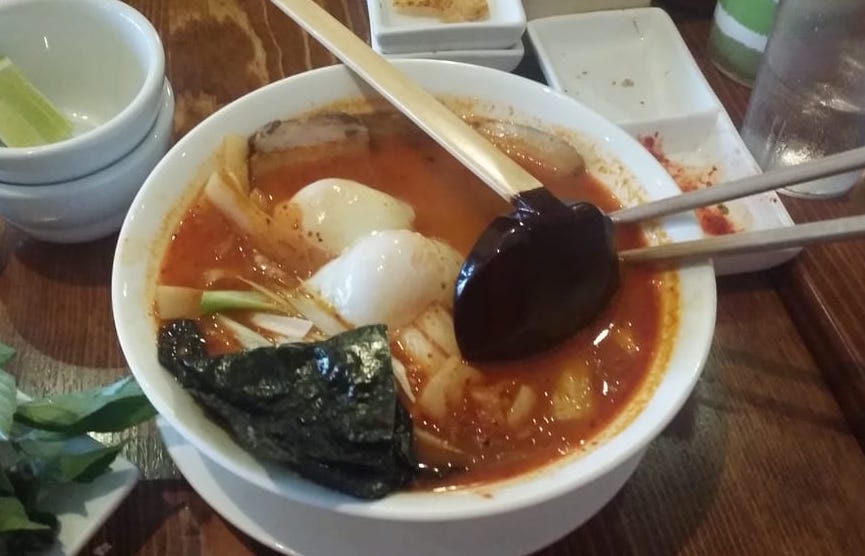 Chinatown
The Hang Ah Tea Room (1 Pagoda Pl.) isn't just one of the quietest, most out-of-the-way restaurants in Chinatown, it's also home to a trademark chili sauce you can buy jarred to take home. While it won't melt your makeup, Hang Ah's hot sauce is a welcome jolt of warmth on a cold day. —Camden Avery, Upper Haight neighborhood editor
Cole Valley
Cole Valley isn't known for thrills and excitement, but the chips and salsa on offer at Padrecito (901 Cole St.) will leave your tastebuds feeling like they've just base-jumped off Sutro Tower. The bowl of warm chips comes with three salsas, but treat the orange salsa con respeto—habanero peppers can be unforgiving. If the heat's too much, sip a cocktail or have some dairy to put out the blaze (water won't help). —Walter Thompson, Inner Sunset/Cole Valley neighborhood editor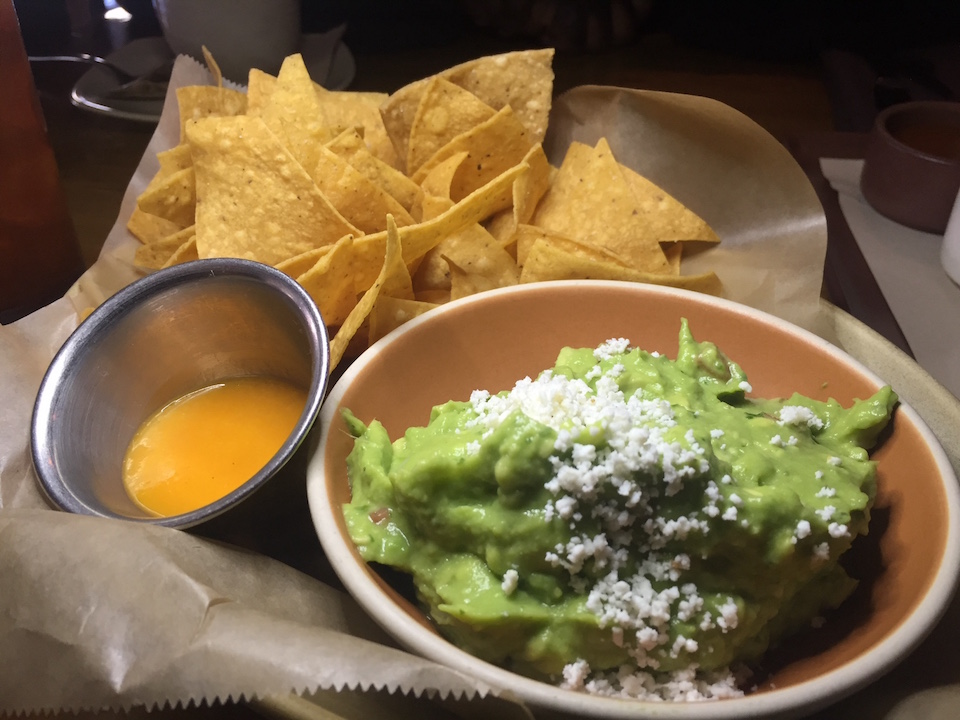 Divisadero
Divisadero-bound spice seekers can always get their fix at Saffron Grill (1279 Fulton St.) The tiny space packs a big punch on the heat scale, so be warned: If you ask for something to be prepared extra-hot, these folks do not mess around. Stand-out dishes most likely to put some pep(per) in your step include the chicken vindaloo and the lamb achar—ordered spicy, they'll leave even the toughest fire-eater in need of a second mango lassi to wash down the meal. —Stephen Jackson, Divisadero neighborhood editor
Inner Sunset
The spiciness of the Inner Sunset's diverse food scene ranges from mild to wild, but the freshest combination of heat and ingredients can be found at Poki Time (549 Irving St.) Choose a rice/vegetable base, fresh, raw seafood, then add one of their signature spicy sauces before topping with fresh ginger and wasabi. If anyone stares, tell them not to worry; those are tears of joy. —Walter Thompson, Inner Sunset/Cole Valley neighborhood editor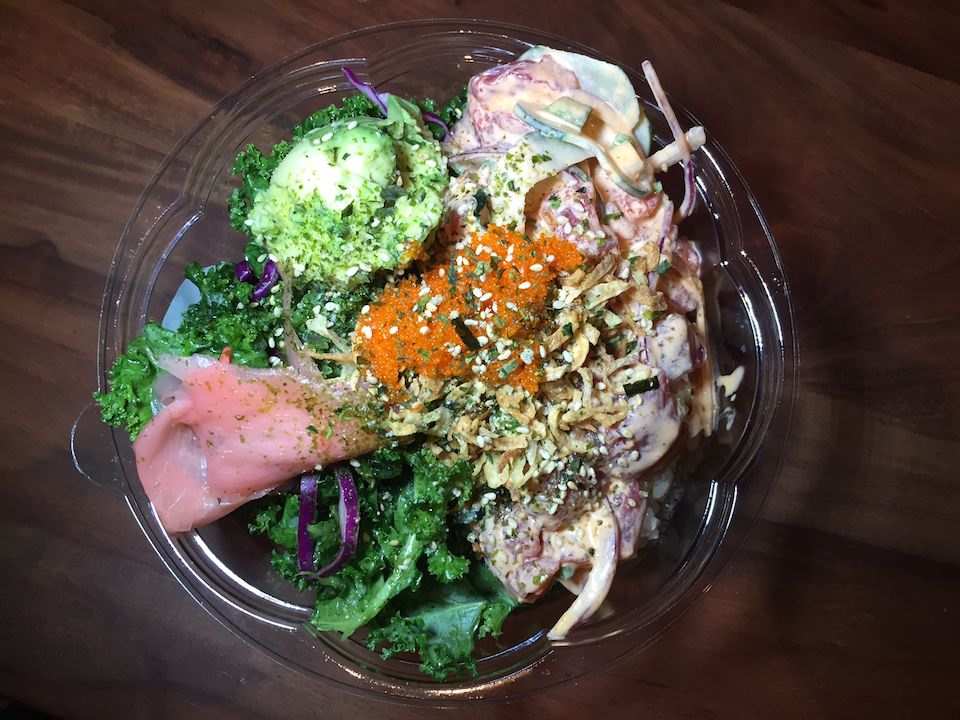 Mid-Market
Roasted chicken with rice may sound like the opposite of a spicy dish, but Azalina's takes it to the next level with a big dollop of intense, spicy Malaysian chili paste on top, which you can mix into every bite. Located inside of The Market in the Twitter building (1355 Market St.), it's a great spot for a quick lunch, and there are lots of other spicy, unusual dishes, like laksa and nasi lemak, to sample. But the chicken is where it's at. —Allie Pape, San Francisco editor
Mission
There's so much spicy food among all the taquerias and various restaurants in the Mission, but if you're craving South Indian cuisine, head to Valencia Street's Dosa (995 Valencia St.), where you'll find many menu items marked with "intense heat" warnings, like the habanero-mango masala dosa. And if you dare, there's the mixed chili pepper uttapam, a pancake stuffed with serrano, jalapeno, and habanero peppers, Thai chiles and cilantro. Don't be shy with the yogurt. —Alisa Scerrato, neighborhood editor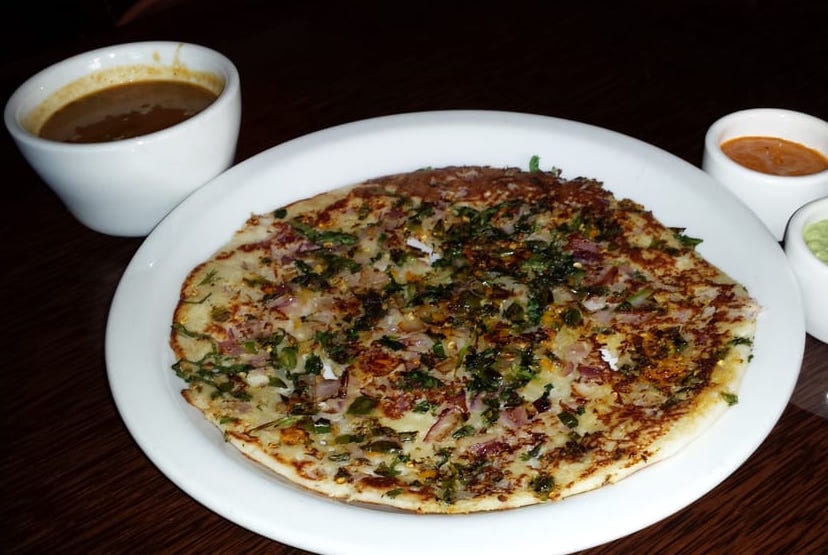 If you're looking to knock out your taste buds without any chance of resuscitation, then head to Dr. Teeth and the Electric Mayhem (2323 Mission St.) Whether it's served on your burger or dripping off of your chicken wings, the bar's ghost pepper "Death" sauce is titillatingly tear-inducing. —Shane Downing, Castro neighborhood editor
North Beach
North Beach offers much more than just the rows of pasta-and-pizza places that beckon tourists. One place to get something different is Tamarind Hall (1268 Grant Ave.), a Thai restaurant that took the place of the former King of Thai. The dishes can be made mild, but will pack a wallop if you want: find everything from fiery, Sriracha-marinated "Knockout Wings" to the slow burn of laab gai and a range of classic curries and stir-fries, like the chili-packed prik king. —Geri Koeppel, former District 3 editor
Outer Richmond
As soul food lovers know, Hard Knox (2448 Clement St.) is a solid spot for spice adventure in the Richmond. The spicy fried chicken ($14) is where it's at: a tear-inducing version of the signature three-piece, half-bird fry up with plenty of room for elaboration in the way of Louisiana hot sauce—which is, of course, available in abundance. (For eastsiders, there's another location in Dogpatch, too.) —Camden Avery, Upper Haight neighborhood editor
Outer Sunset
Need a fix of numbing Sichuan peppercorns? After a change in ownership, Hong's Szechuan (3044 Taraval St.) has shifted from American-style Chinese to authentic specialties from China's hottest province. Now rivaling Chinatown's famed Z&Y for flavorful, spicy goodness, Hong's must-eats include chicken with explosive chili peppers, lotus root flaming pot, and fish fillet with pickled cabbage. —Fiona Lee, Outer Sunset neighborhood editor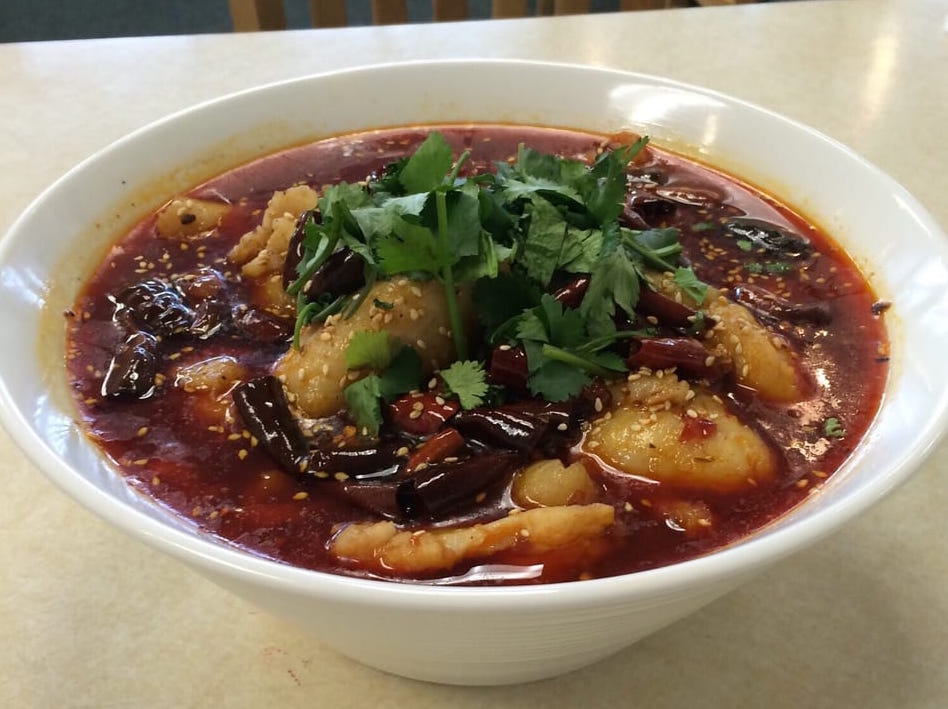 Pacific Heights
Jackson Fillmore (2506 Fillmore St.) has been on the block for over 30 years, and rightly so. For some Italian-style heat, try the fish or linguini and prawns in a super-spicy "fra diavolo" red sauce (translated as "brother devil" in Italian), or the spicy pan-roasted Calabrese sausage and chicken with potatoes and bell pepper. And be sure to sample the complimentary bruschetta (please repeat after me: broo-SKEH-tah), which is served before each meal. —Alisa Scerrato, neighborhood editor
Russian Hill
Russian Hill is not known for its array of spicy food options, but there's one joint here that will get your tastebuds tingling: Hot Sauce and Panko (1468 Hyde St.) They offer chicken wings at spice levels from mild to menacing, with options like Korean-style gochujang sauce and mango habanero sauce. For the truly brave, try the ghost pepper Carolina Reaper, ticking off at over 1.4 million scoville heat units and sure to make you cry tears of joy...or regret. There's even a huge selection of some of the world's hottest hot sauces to take home, just in case your meal wasn't hot enough already. —Nathan Falstreau, North Beach neighborhood editor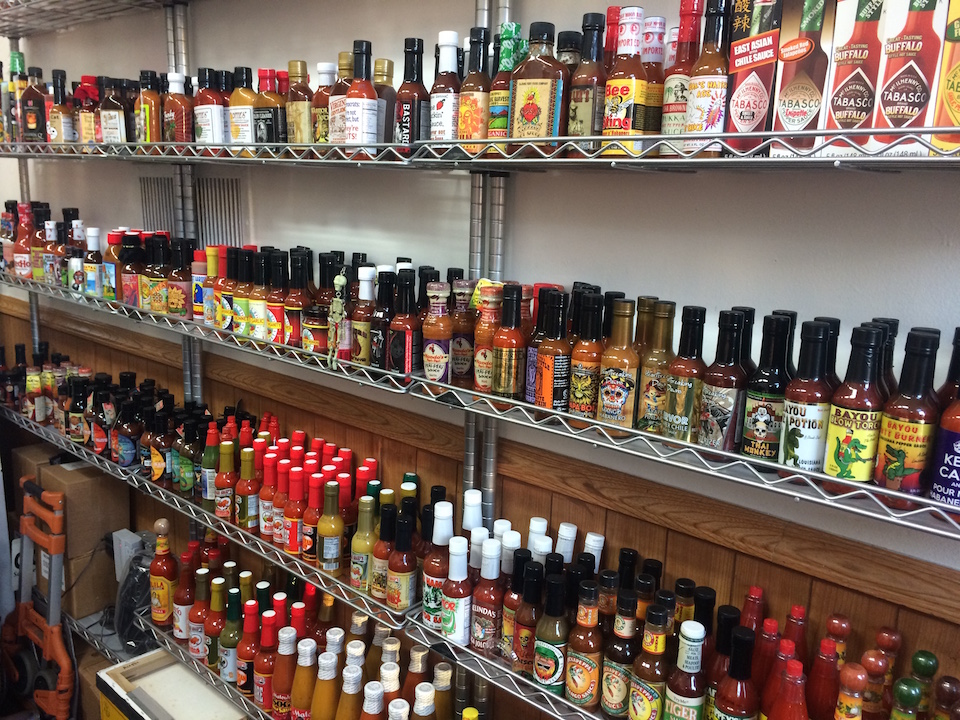 SoMa

For a powerful hit of spice that just may bring you to your knees, grab a seat at Second Street newcomer Lao Table (149 2nd St.) and ask for the "Tum Marg Hoong" papaya salad, a heaping pile of super-spicy green papaya mixed with fresh vegetables and anchovies. If the sensation is more than you can handle, you can nibble on a variety of neutral sides—including prawns, hard-boiled eggs and pork crackling—separately. And for an instant cool-down, there's the "Mark Mango," a tower of mango juice-doused shaved ice with a side of coconut sticky rice and fresh mango slices. —Brittany Hopkins, associate San Francisco editor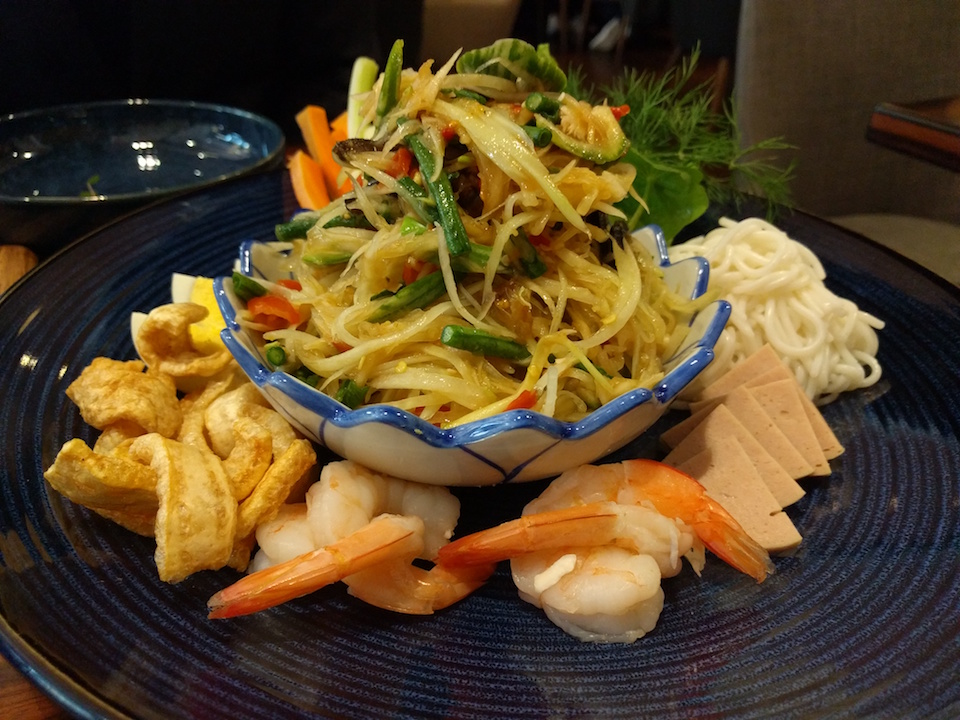 Upper Haight
If you're looking to load up on some heat in the Upper Haight, cruise over to Street Taco (1607 Haight St.), whose secret menu highlight is a full battery of housemade salsas. From tomatillo to tomato to poblano, the salsas aren't for the gastronomically faint of heart. —Camden Avery, Upper Haight neighborhood editor
Don't see your favorite neighborhood listed here? We're still looking for writers and editors to expand to more neighborhoods across the city. Or share your favorite super-spicy dish in the comments.