Masao Kuribara has cooked for the late Prime Minister of Japan, Ryutaro Hashimoto, the Clinton's and countless heads of state. Soon, he'll be the culinary force behind a new restaurant in Japantown.
Hinodeya Ramen will open next Wednesday, launching the concept of dashi-style ramen for the first time outside of Japan. After a successful career as an Embassy chef, Kuribara recognized the role of cuisine in expanding cultural diplomacy. Because of this sense of duty, he says he decided to extend his fourth-generation Sasala Dining Group abroad. 
After exploring several markets, a warm reception at the J-Pop Summit this past July confirmed the selection of San Francisco. Hinodeya will be the American incarnation of a Japanese equivalent of the same name, located in northern Tokyo. The idea is to use ramen to convey the subtleties of Japanese culture, and the restaurant is striving to re-create a style that has garnered recognition and awards.  
Hinodeya uses dashi broth, a kind of fish stock that differs from more common tonkotsu broths that are typically made from pork stock. "In Japan, we have traditional-style dashi soups, but they are not typically used for ramen," Kuribara explains.
Dashi is flavored with a particular kind of preserved Skipjack tuna. The broth encompasses a delicate umami flavor. "Every ingredient has its umami, but different ingredients have different umamis," Kuribara elaborates. "Dashi has a particular kind of umami that we believe has a more powerful flavor."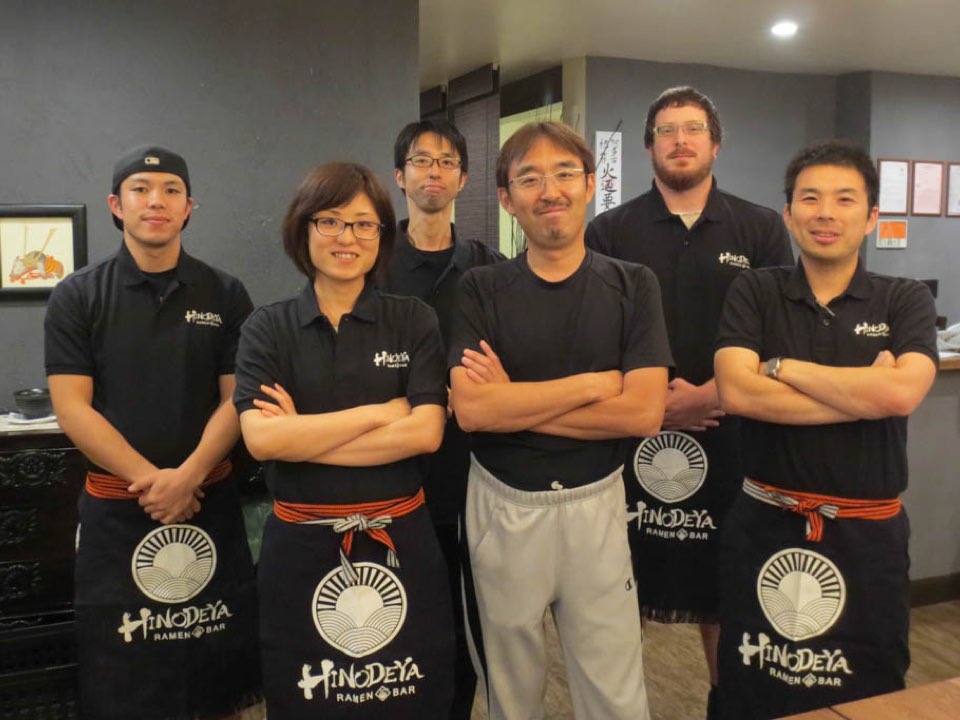 Restaurant manager Brent Jones connected with Kuribara while teaching English in Japan and has since joined the group as part of their opening team.
"We have a ramen shop that's operating in Saitama [Prefecture] that's doing ramen this way," Jones said. "Our job is to bring that exact ramen here, but to use local ingredients to make that model as accurate as possible." This includes using a particular style of noodle, made fresh using whole grains by a Japanese company in San Francisco.
"The point is to get the style correct, and to have the service and the quality, which we've had success with in Japan," Jones adds.
Hinodeya Ramen debuts November 23rd at 1737 Buchanan St. with a limited dinner menu, featuring their specialty ramen as well as beer, wine and sake. As the concept grows, Hinodeya will offer an expanded menu, including appetizers and a chef's tasting menu.
Reservations are accepted by phone at (415) 757-0552, and more information can be found at hinodeyaramen.com.