A key player in the Tenderloin and Mid-Market's pornographic history has passed away.
Habib Carouba, the former owner of Market Street Cinema and Campus Theater (now home to Power Exchange), died on Wednesday, October 19th. According to his obituary, "Habib Carouba died as he lived, on his own terms, in his own time, and just as he had hoped: without suffering, struggling or pain."
The Daly City resident was an important figure along the Mid-Market corridor and in the Tenderloin during the gritty, bygone days when XXX adult movies were still being shot on film and screened in theaters. Carouba operated both gay and straight cinemas.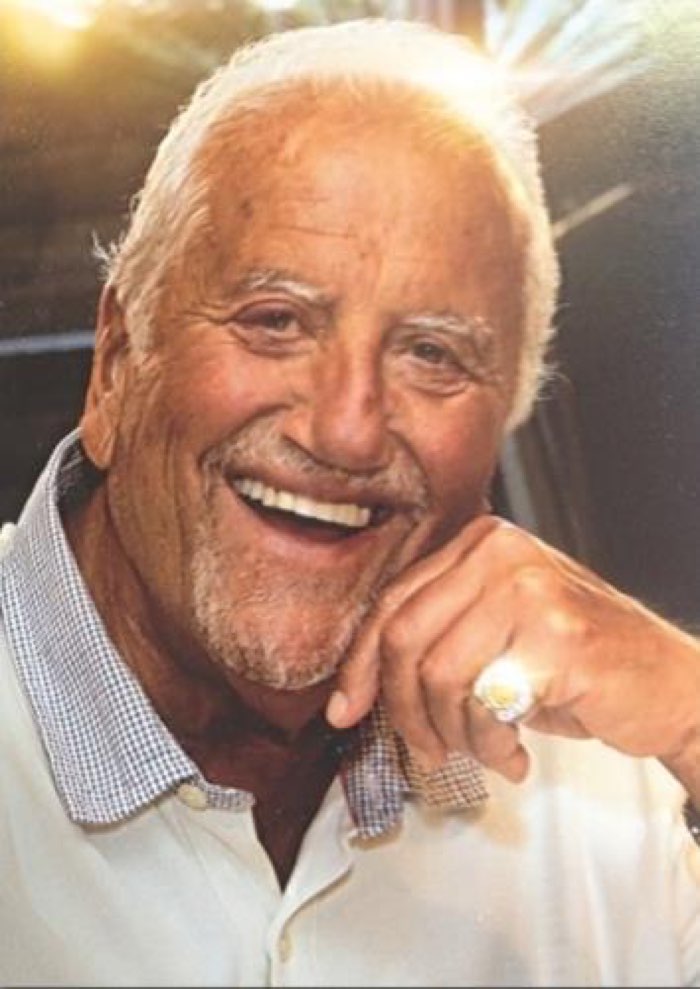 Filmmaker Mike Stabile, who is making a series of documentaries about the history of the San Francisco adult film industry, told us that Carouba got his start in the business as a bookstore owner. 
"Habib got started in the business selling magazines and dirty books, when hardcore porn was still illegal," Stabile tells us. "He and his partner, Harold Greenland, were running different bookstores, and moving into abandoned or run-down theaters and turning them into adult movie houses. First the nudist pictures, then slowly pushing the envelope to beaver films (where you could see pubic hair) and eventually hardcore."
It was very much an underground business in those days.
"Theaters were very vulnerable to raids and vice busts, so it wasn't a crowded market," Stabile recalls. "You had to be willing to take the risk. Before it was entirely legal, [Carouba] would buy movies directly from people like the Mitchell Brothers, who later went on to have their own theater. Eventually, they became competition." 
Indeed, Carouba had several brushes with the law—some of which are comical in retrospect. For example, when one of his theaters was raided, he asked to call a federal judge as a witness, "because he'd seen the judge at his theater as a patron on his lunch break," Stabile said. "Of course, the case was dismissed."
Carouba also told Stabile about the time when mayoral candidate Dianne Feinstein, who'd made fighting pornography one of her pet causes, raided one of his theaters with an army of police officers.
"It made headlines, but it was also amazing promotion for his theater," Stabile said. "The next day, there were lines around the block."
Carouba was born in 1932, in the town of Jaffa in what was then Palestine. He emigrated to the U.S. in 1948, ultimately serving in the Army. "I credit them for making a man out of a scrappy little kid from Jaffa," he was quoted as having said in his Chronicle obituary.
Carouba learned English working as a busboy and a waiter while he attended business school. In addition to owning adult cinemas, he was also a restaurateur, owning businesses as far away as New York and Hawaii. Many have said that he cut a dashing figure in his suits—Frank Sinatra was his fashion inspiration.
Carouba is survived by Alice Clancy Carouba, his wife of 63 years, their children and grandchildren, and mourned by many other relatives, friends and business associates. 
Stabile says that Carouba made an indelible mark on the San Francisco landscape. "I think that he was one of the true pioneers of adult, not just in San Francisco, but nationally," Stabile said. "At a time when there was next to no sex education, where even married couples didn't know what to do, and when sexuality of all types was filled with shame and fear, he took incredible risks to distribute it. People make fun of porn, or get embarrassed, but it really is an important cultural force, particularly for gay men, and a force for good."
Stabile urges people to vote No on 60 as a way of honoring Carouba's legacy. 
You can see an interview with Habib Carouba in Stabile's short documentary Smut Capital Of America.