The Speakeasy is back—but in keeping with its name, it's still a little hard to find. The interactive theater experience is now hidden away in the deep, dark recesses of a basement at 644 Broadway, far away from the prying eyes of "decent," God-fearing folks. 
Inside, the year is 1923, and the place is the Chinatown/North Beach border, where revelers danced the Charleston, gambled, and partook in bathtub gin, and where every imaginable vice beckoned visitors into a whirlpool of sin.
"The Speakeasy is a live version of Westworld," creator and proprietor Nick A. Olivero explained, referencing the current HBO hit in which people experience an eerily alive recreation of the distant past. 

"It's about creating a world where people can step back in time," Olivero said. "You put away your laptops and cellphones and experience the city as it was some 90 years ago."
The 1920s was an era of unprecedented prosperity in the U.S., resulting in an equally unprecedented period of unabashed partying and hedonism that The Speakeasy allows guests to experience firsthand. (And there's booze in abundance, even though liquor was illegal in 1923.)
Guests can wander through the various rooms, interacting with different characters, or stay in one place and watch the story unfold in front of them. 
"There's 14 1/2 hours worth of material available in a 3 1/2 hour period of time," Olivero said. "There's so much to see—you can make choices."
Guests can sip drinks at a bar with actors who portray roaring '20s characters, or take a spin in a gambling room, if craps or blackjack are more to their liking. There's also a small theater, where an old-fashioned vaudeville show featuring singers, dancers, comics and even contortionists awaits.
Everyone's attired in period costumes, and guests can dress up too: "We offer costume rentals," Olivero notes. 
The Speakeasy's space is equally turned out, with ornate furnishings, deep red wallpaper, dark brown mahogany in the bar, and elegantly appointed light fixtures. One woman attending last week's ribbon-cutting ceremony remarked that the space reminded her of Joan Crawford dancing atop a table in the 1928 film Our Dancing Daughters.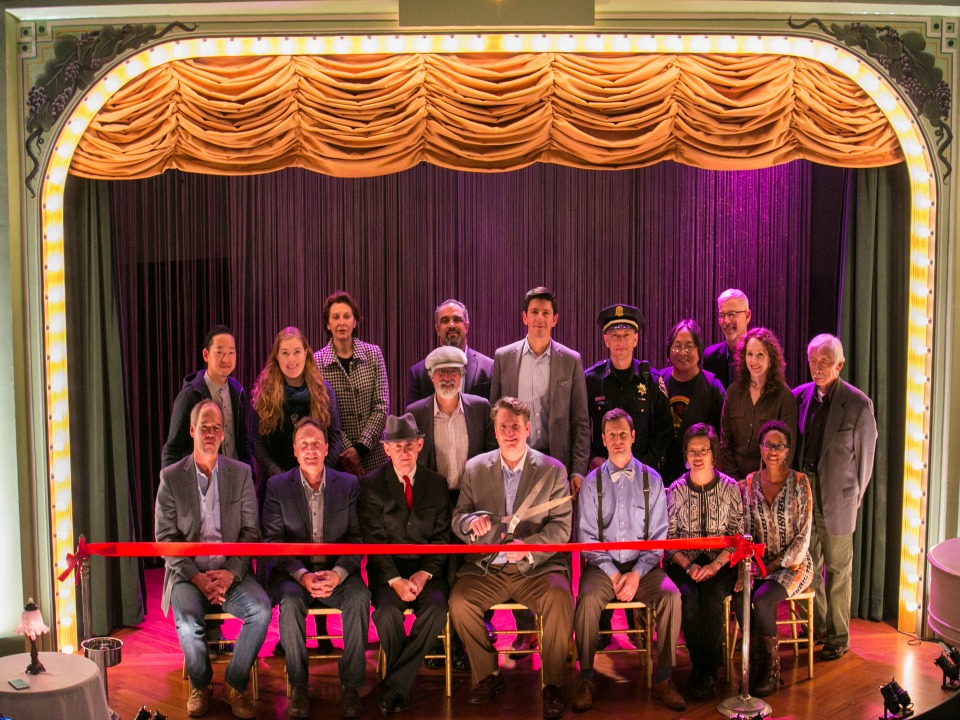 Olivero said The Speakeasy, which launched with a limited 2014 run in the Tenderloin, chose to settle down on the border of North Beach and Chinatown because of the area's rich and colorful history, from the Barbary Coast days through the Roaring Twenties and into the Beatnik era.

"North Beach hasn't changed much over the years," Olivero said. "It's always been a decadent part of San Francisco. I know the neighborhood well—the more time I spend there, the more I realize what a fascinating neighborhood it is."
While he aims to offer guests a trip to the past, "my fascination is more with people having a good time, rather than the 1920s," Olivero said. "People can gamble and drink and watch a good show."
The Speakeasy welcomes guests at 8pm each Thursday-Sunday. Tickets are $90-115, and cocktail attire is required, with period attire encouraged. To make a reservation (or apply for a role in the show), visit the club's website.