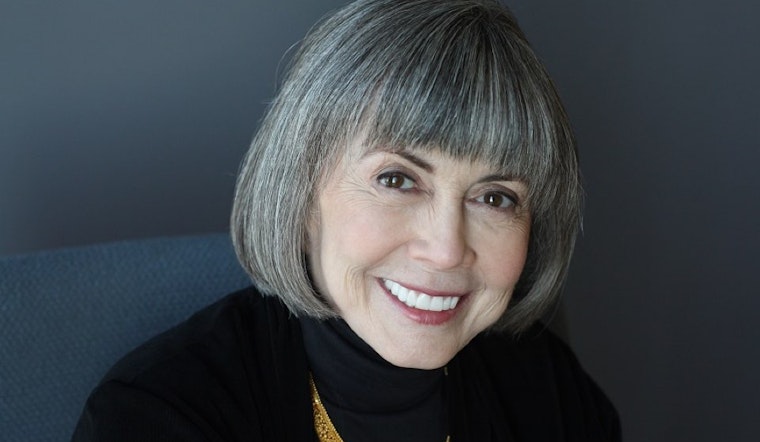 Published on December 01, 2016
Many are familiar with renowned author and vampire aficionado Anne Rice. Even if you've never cracked a Vampire Chronicles novel, chances are you've encountered her masterfully crafted vampire characters in the movies "Interview with the Vampire" and "Queen of the Damned."
What you may not know, however, is that Mrs. Rice has a long history with the Bay Area—nearly three decades worth. From the early 1960s through late 1980s, Rice studied at University of San Francisco, San Francisco State and UC Berkeley, experienced the Summer of Love take hold in the Upper Haight, lived in the Castro as it became a center for the gay rights movement, made a home in Berkeley when the streets were filled with protests on the Vietnam War, and wrote at least three books while residing in the City By The Bay.
Rice has been through a lot with the Bay Area and considers it a "second home." This Friday, December 2nd, she's returning home for a book signing at the Aquarium of the Bay for her newest vampire encounter: Prince Lestat and the Realms of Atlantis: The Vampire Chronicles, which hit bookstore shelves November 29th.
Ahead of her visit, we sat down with Rice to learn more about her time in San Francisco, how its shaped her work and her newest book, as well what's in store for her just-announced TV series, which she's developing with her son Christopher Rice (who is also a best-selling author).
Read on to hear from the vampire chronicler herself (no spoilers!) and find out why she's looking for someone with that "Chris Hemsworth twinkle" to play her beloved Lestat on screen.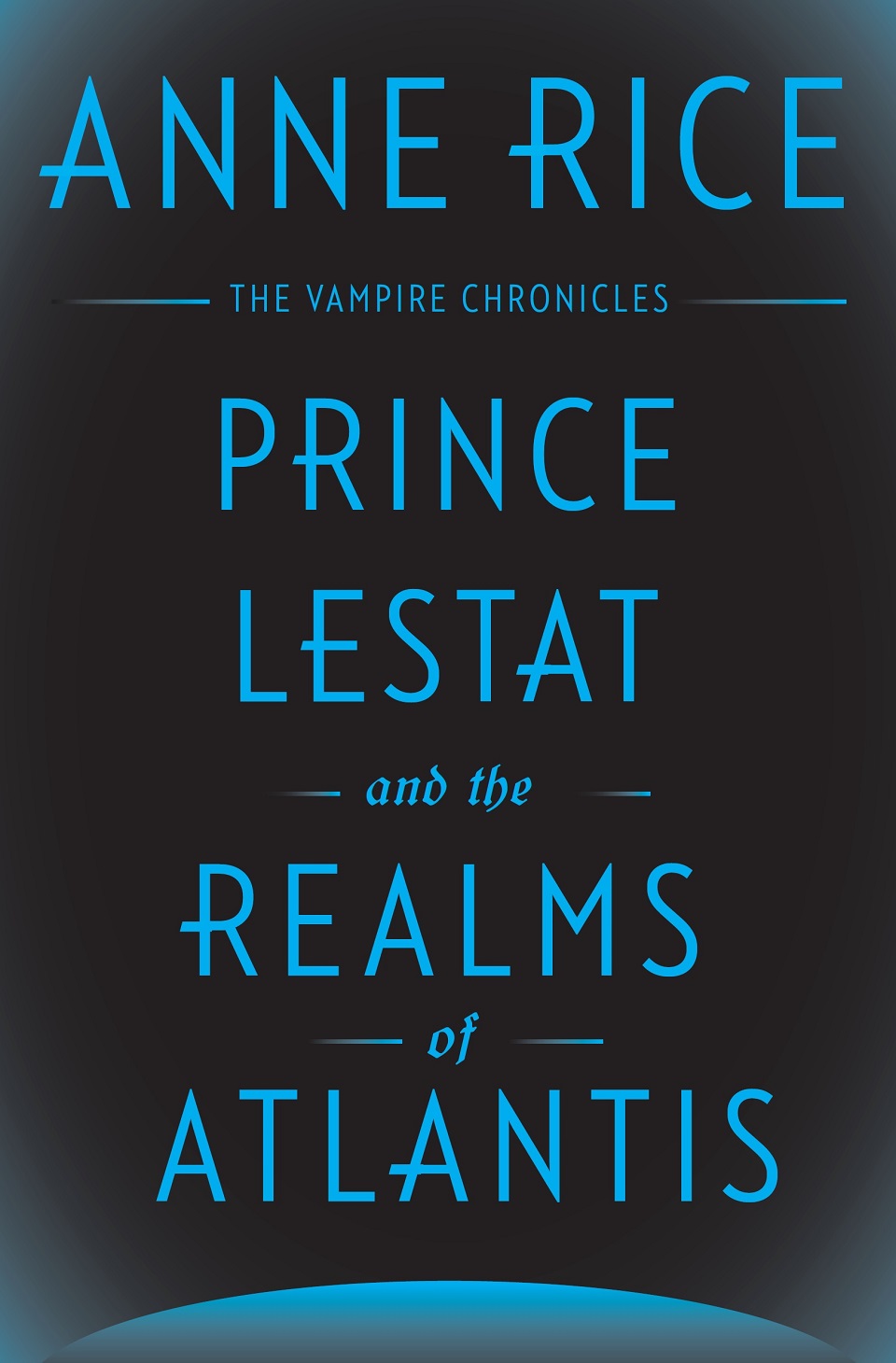 Hoodline: It looks like you lived here nearly three decades. Can you share what years you were in the Bay Area?

Anne Rice: I first came out in 1960 and went to the University of San Francisco night school. Then I went back and came out again in 1961 and stayed there for really about 30 years.
I finished college at San Francisco State University (SFSU) and was going to UC Berkeley for a while.
We lived in San Francisco, we lived in Berkeley, then back in San Francisco again and I left finally in 1988 and went back to New Orleans and lived there for about 15 years before coming back out to Southern California.
So for me, California is really a second home.
H: What originally brought you out to San Francisco?
AR: I had friends out here. Really good friends whom I met through people in New Orleans—family friends. And I needed to work my way through college, and it's very hard to do that in the South because wages were much lower than they were on the West Coast. And the friends recommended that I come out to San Francisco, stay with them until I get settled and then I could get some kind of job...and make a higher wage than in the South.
And that's exactly what played out. I got an office job as well as odd jobs to supplement it in San Francisco and lived pretty well there while working my way through school at night.
Eventually, I was married by then to Stan Rice and because we were married, we were able to become residents of California early, and we could then only have to pay state tuition to go to San Francisco State and it was great.
We did work almost full-time throughout college, but it was a wonderful period and a great time to be in California. I went to [UC Berkeley] and majored in English. I was in the PhD program for about a year, and it was there that I realized I really wanted to be a writer more than anything else.
I dropped out of the PhD program and went back to San Francisco State to finish up my masters in creative writing. I decided to put all my chips on writing and see what I could do with writing.
H: It was a good bet.
AR: Haha, yeah, it worked out.
H: Speaking of your and your husband's relationship with SFSU, what do you think is the most valuable lesson you learned from your time there?
AR: What I loved about San Francisco State was the passion.
It was a commuter college and most of the kids were working, and it was very hard to go to school. They weren't being handed an education, they were working for it just as we were working and I respected that passion very much. I loved it.
I thought I had some of the best teachers I've ever had at San Francisco State. People that were passionate...and showed me a whole new way of looking at literature.
I guess what I loved about it was the freedom and the egalitarian quality and the proletarian quality of it all—that we were all working people together.
The school didn't have, perhaps...the more highly recognized professors that Berkeley had, but we had all that passion; we had all that warmth. We had people just hungry, hungry to learn and to write, to create and to make something of their lives. I found that incredibly exhilarating.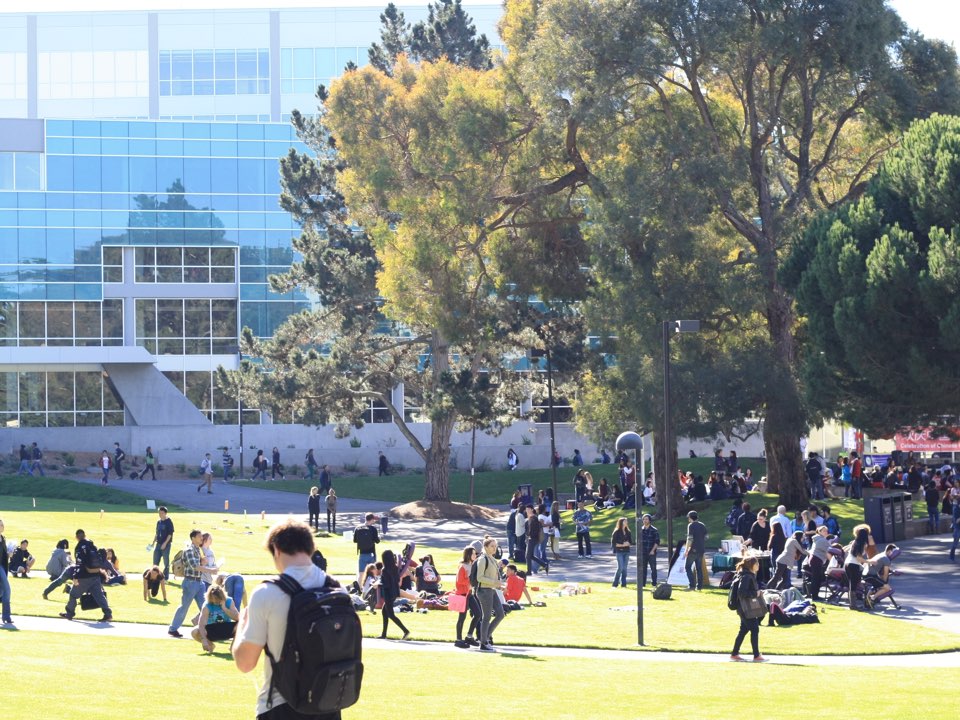 H: Going back to the neighborhoods you lived in, you lived in Haight-Ashbury, Berkeley and Castro. What are some of your fondest memories of those areas?
On Haight-Ashbury:
AR: Oh, you know, it was a remarkable time. We lived in Haight-Ashbury, which was unknown to the world. It was a wonderful blue collar, working class neighborhood and artists and poets and painters were gravitating to it because North Beach had become too expensive. And they were joking and calling it, I don't know, "South Beach" or different things like that.
But then, the Summer of Love exploded. Everything just changed and we found ourselves in the midst of a revolution. It was very exciting.
We only lived a block from Golden Gate Park, and I can remember vividly gatherings in the park; one where Timothy Leary appeared for about five minutes and told the crowd to "tune in, turn on and drop out" [sic]. It was a very exciting moment.
On Berkeley:
AR: After that, we did go over to Berkeley, where I went to school, and we loved living there, too. Right at that time, the Berkeley campus became the focus of a great big movement—the free speech movement.
There were rallies and riots and demonstrations having to do with the war in Vietnam and President Nixon entering Cambodia.
The campus was eventually shut down by the rioting and the demonstrations, but it was a very exciting time.
I mean, at the time it was disturbing, but when I look back on it, it was kind of wonderful to see all this from the front row and to experience what life was like in Berkeley at that time.
On the Castro:
AR: Later, we moved from there and went back to live in San Francisco in the Castro district. By then, I was a published author, and we were able to buy a Victorian.
There was a whole revolution going on. The neighborhood was becoming world famous as the center for gay rights and and gay identity. It was just a great time to be there.
I wrote three books while we were there... Well, let's see...I lost track...a bunch of books!
And then we went down to New Orleans right at the point where my third Vampire Chronicle, The Queen of the Damned, had been published, and I wrote that in San Francisco.
When we got to New Orleans, that was the first book of mine that ever made #1 on The New York Times "Best Sellers" list.
So, I feel like I've had the experience of being in wonderful places at wonderful times...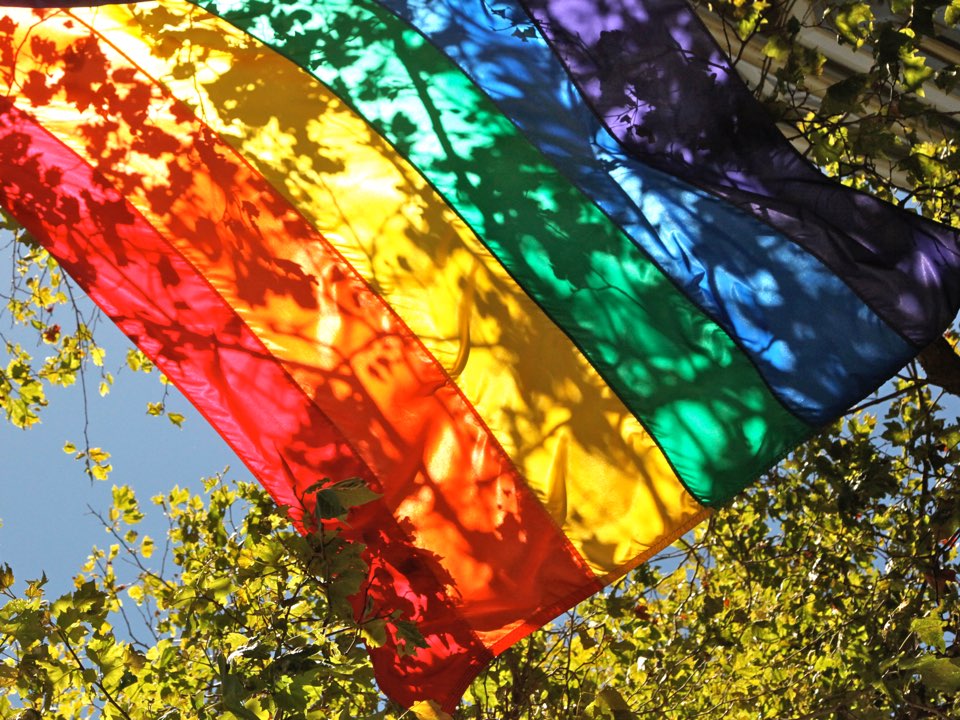 H: Touching on the Summer of Love, its 50th anniversary is next year. Do you have any vivid memories of San Francisco at that time? Especially as you lived in the Haight?
AR: I lived in an apartment on Clayton Street just a block or two from the park, and I'll never forget it. I mean, one minute it was a quiet neighborhood and then the next minute there were kids from all over the country appearing.
I remember people everywhere just enjoying being in the moment, whether they were hanging out in the Panhandle or they were in the park next to the little lake right near the Haight Street gate to the park.
It was absolutely wonderful. There was a lot of music in the park. Musicians setting up and playing.
And of course, we were in the news all the time. There were demonstrations over things, there were questions, there were protests.
Sometimes hippies would get together and do something that wasn't legal, like light a bonfire and the cops would be divided. Some would say, 'We have to make them obey the law.' Some would say 'Oh, let them have their bonfire.'
And it was kind of like free speech and freedom of expression were defining themselves daily and re-defining themselves daily. 
When we went over to Berkeley, it was much the same thing.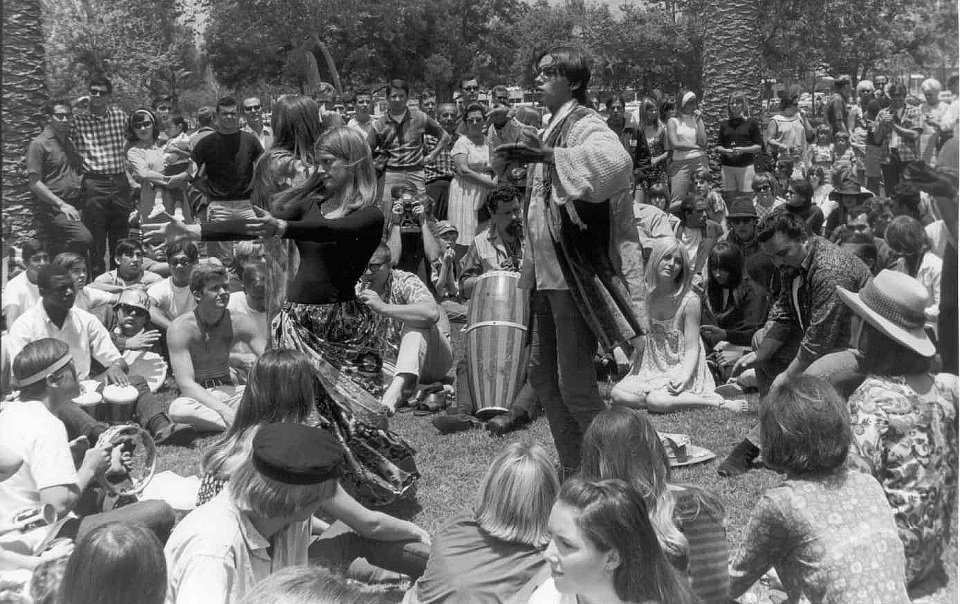 H: I know you have a few books that are set in the Bay Area. How do you think San Francisco shaped your work?

AR: You know, I was so close to it and so immersed in it that it's hard to say.
When I was writing this new book [Prince Lestat and the Realms of Atlantis: The Vampire Chronicles], and I was describing my version of Atlantis, I was aware of how much my version of Atlantis was influenced by the things I saw in California—the creative freedom that people exercised and took for granted, and the physical beauty of places like Marin County and Golden Gate Park. They're very much in that vision of Atlantis.
My utopia is sort of a California-influenced utopia, and it was in my Atlantis in the novel—everybody is an equal, nobody has specific authority over anyone else, authority is sort of in the background of the world. All of that was influenced, I think, by my time in California, by our ideals at that point as young people that wanted to change the world for the better.
I had seen anti-war protests. I had seen how far people were willing to go for their ideals, and that was very moving, very inspiring.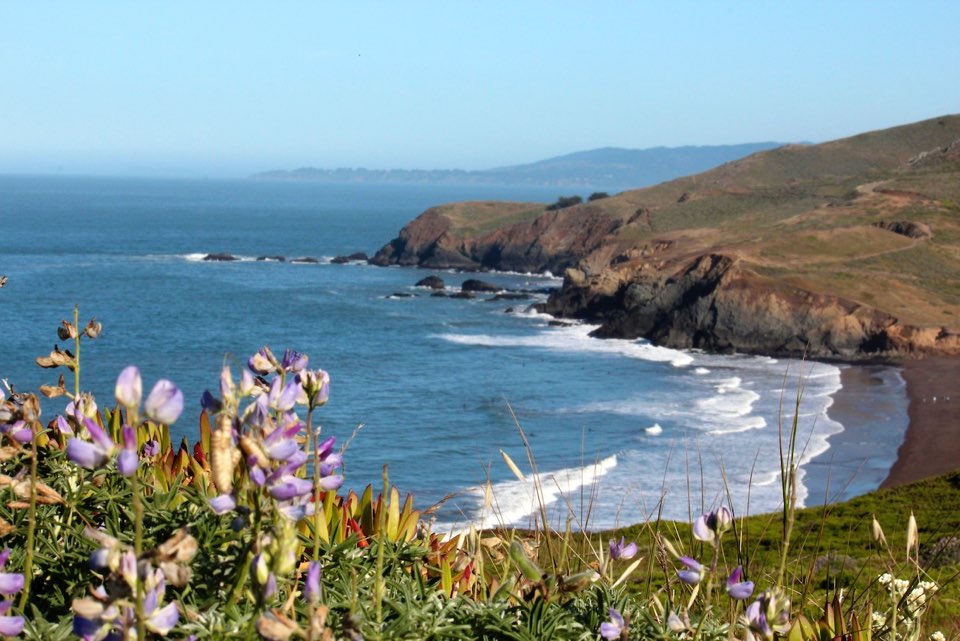 H: I'm curious about how your characters would feel about San Francisco. You've talked a lot about Lestat and how he's not just a character to you, but a real being. How do you think he would do in modern-day San Francisco? Where do you think his neighborhood of choice would be?

AR: Well, I think he'd like what I like. He'd like the Castro, the Haight-Ashbury, he'd like North Beach. He likes all those places. He loves San Francisco. I know that. He totally loves it. He loves its unique beauty and its European feel. He was born in my imagination in San Francisco—on Divisadero Street.
H: Speaking of Lestat, what can you tell us about the new book, Prince Lestat and the Realms of Atlantis: The Vampire Chronicles?
AR: The new book is, I think, the 14th book in The Vampire Chronicles, and Lestat is the prince of the whole tribe. It's about him confronting these mysterious survivors from the lost kingdom of Atlantis and finding out how they're connected to the vampires.
It's an exciting connection, but it's also a connection that could lead to the destruction of the vampires.
It's a big challenge for him. I had a lot of fun, as always, writing it and writing these new characters.
I don't want to spoil the plot for anybody because there are a lot of revelations in this book. [This book is] really a Vampire Chronicle that deals with not just Lestat but all of the undead, all of the major characters that have come out in the different books over the years.
I think that's a direction I'll be going in from now on is dealing with the whole tribe. In the past, I've written individual books about individual vampires like the vampire Armand or Pandora, Blood and Gold, about the vampire Marius, but I don't think I'll be doing that.
We have all those backstories now, and I essentially want to go forward with all of them as they struggle to find a place for themselves in the world.
I want to go right into a new book after this that picks up the story of the survivors of Atlantis and Lestat, and what happens with them.
What was your inspiration for taking your vampire world and infusing it into another fabled world, Atlantis?

AR: Well, I'd always been very fascinated with the legend of Atlantis. I'd always wanted to do my version of it.
The literature that developed in the last hundred years of people writing about Atlantis is fascinating because, of course, our versions of Atlantis always reflect our own time and our own concerns, and many writers have done negative versions of Atlantis, seeing it as a totalitarian state.
Others have used it to devise an ideal utopia—a lovely, wonderful place—and that's the path that I took.
As I've said, a lot of my experience of Marin County and San Francisco influenced my utopia. It was a place where, for example, there's no free-standing army or police force or paramedic force, there are simply citizens who are deputized to become those people whenever they're needed to be them. And I think that's something that would be wonderful for society.
I think that's based on my idea of cooperative and communal living, and deep respect for one another that I kind of imbibed in Marin County, San Francisco and Berkeley.
H: You recently announced that you are writing a pilot script for a TV series based on The Vampire Chronicles. Can you share any details?

AR: What's basically happened is the rights to The Vampire Chronicles, whole and entire, came back to me—they reverted. This is the first time that that's happened, and we had been involved with a number of people trying to develop a movie in Hollywood.
Those plans did not work out... My son Christopher and I decided that we want to sit down and write a pilot script for an open-ended television series.
I want to realize my vision of this... I want to develop it in detail—a plan for a series truly based on the Chronicles, not simply a loose adaptation or a compression... which the movies made necessary, but open-ended TV where you can take a book like The Vampire Lestat and you can begin with that book and maybe do two whole seasons of the television series just devoted to that book—how Lestat became a vampire, how he learned what he was, how he got in contact with the ancient people of the tribe... We would love to do that...
H: Any actors in mind?
AR:  When it comes to actors, I hope that we get somebody to play Louis who is as beautiful as Matt Bomer. I think he's one of the most beautiful actors working today.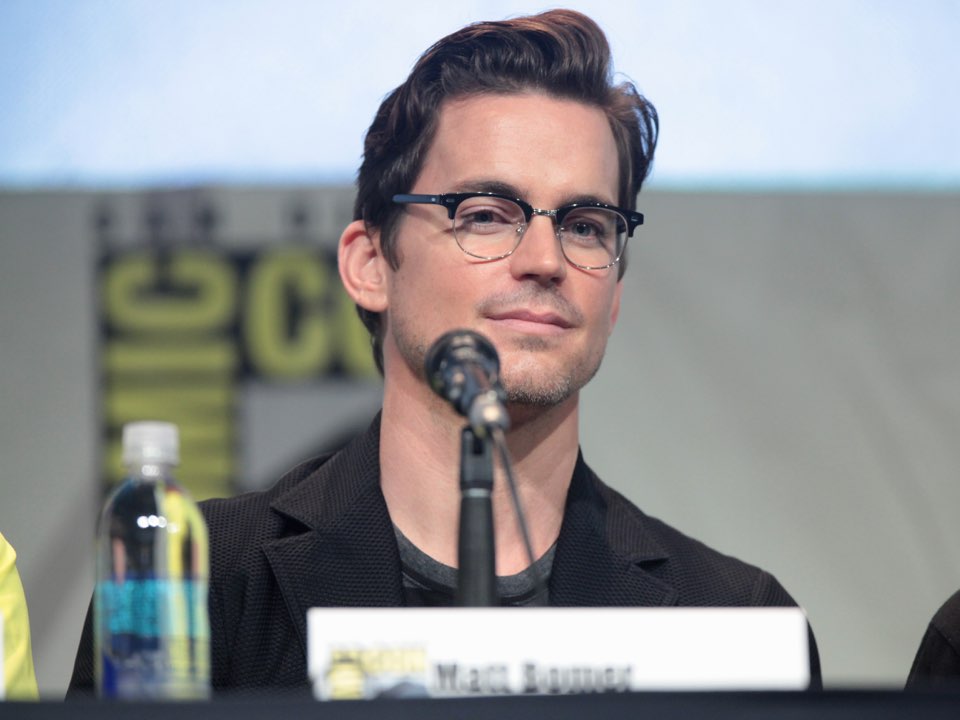 And I would love to see the fine British actor Matthew Macfadyen play Marius, one of the pillars of the series, but we're open.
Maybe we will find an unknown to play Lestat—somebody who is actually in his 20s or early 30s. I do think with this particular character, more than any other that I created, it's very important that the actor look like Lestat in the books.
The readers are very familiar with his looks. His looks are very much part of him—his blond hair, his height, his blue eyes—all of that matters a great deal with this character.
That's not always the case. You can take liberties with the way a character looks if the actor gets the essence of the character. But with Lestat, you really need the blond hair, the blue eyes, the athletic build...and the sense of humor; this is a character that literally rolls on the floor laughing over things.
He has to have that fire in his eyes, that twinkle in his eyes—that sort of Chris Hemsworth twinkle in the eyes, you know. But, it could very well be an unknown.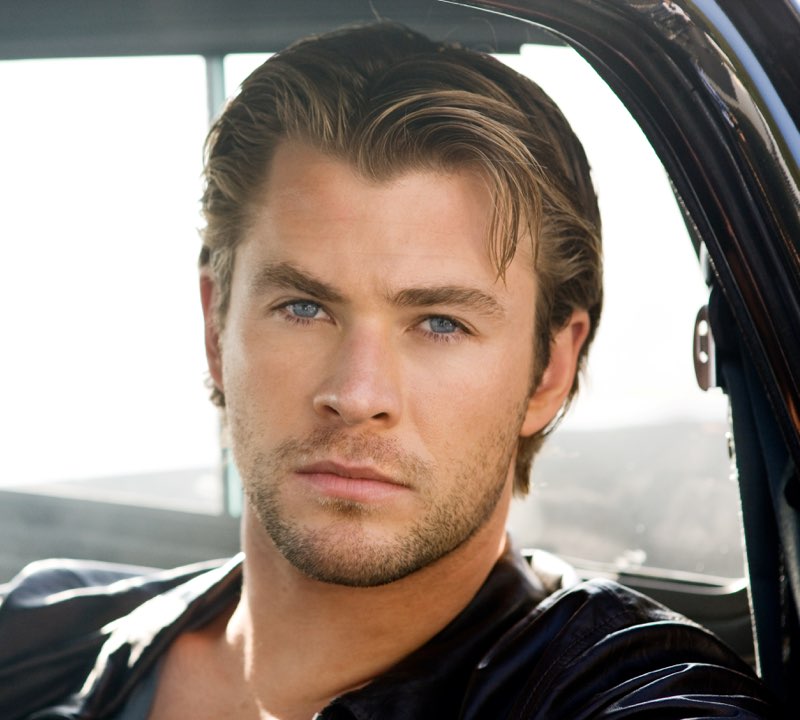 Anything coming up after this new book and the TV series that you want your readers to know about?

AR: For me, the whole Vampire Chronicles series was sort of rebooted when I wrote Prince Lestat, the book right before this...
...This new group of novels will be called, for me, "The Prince Lestat Novels," and they'll all focus on him as the leader of the tribe and his agonies in trying to keep the tribe safe and keep the tribe connected.
It's very much about the tribe in the modern world, the Internet world, the world of constant camera surveillance.
How do the vampires cope with all that, being used to living in the shadows and not having any official identity, and now they're in a world where you can't get on a plane without passing through an X-ray machine and showing a picture ID?
So, they're having to cope with all that, and there will be threats within the tribe. There will be mavericks and old ones who think Lestat should be taken down. I want to deal with all that.
I'm excited about it. I hope [readers] will be very excited about it, too.