Hair salons and barber shops have long been the anchors of communities, both for getting a spiffy new look and catching up on all the local gossip. That's long been true in the Mission, where many existing salons have served neighbors for decades.
Lipstick Salon Beauty Supply (2573 Mission St.), which has been open for nearly three decades, and Anita's Beauty Salon No. 3 (3235 22nd St.), which has been open for just under 20 years, are two such salons. But their owners say the neighborhood has changed, and they've been forced to work even harder to hold on to their businesses. 
Lipstick's owner, Shula Ben-Simon, has always sported a sassy, bright red bob that matches her outspoken personality. But these days, she's gone blonde—a change unexpectedly symbolic of the change in her immediate surroundings.
Lipstick, open since 1988, is not only a hair, nail, and brow salon, but a beauty supply store as well. Despite having two different means to reach customers, Ben-Simon describes her current business as "very bad."
"There's no business," she explains, noting that she only makes enough to pay the bills and rents space to other stylists to cover rent. "[I don't] know if I'm going to survive these years."
Though she says the Mission has been changing for several years now, Ben-Simon believes the biggest change in the neighborhood has come within the last year.

"Latinos used to live over here, and they used to come to buy from here and ... cut their hair from here," she said. "But they towed them from the houses. They all move to Oakland, to Richmond, to San Jose, to Hayward."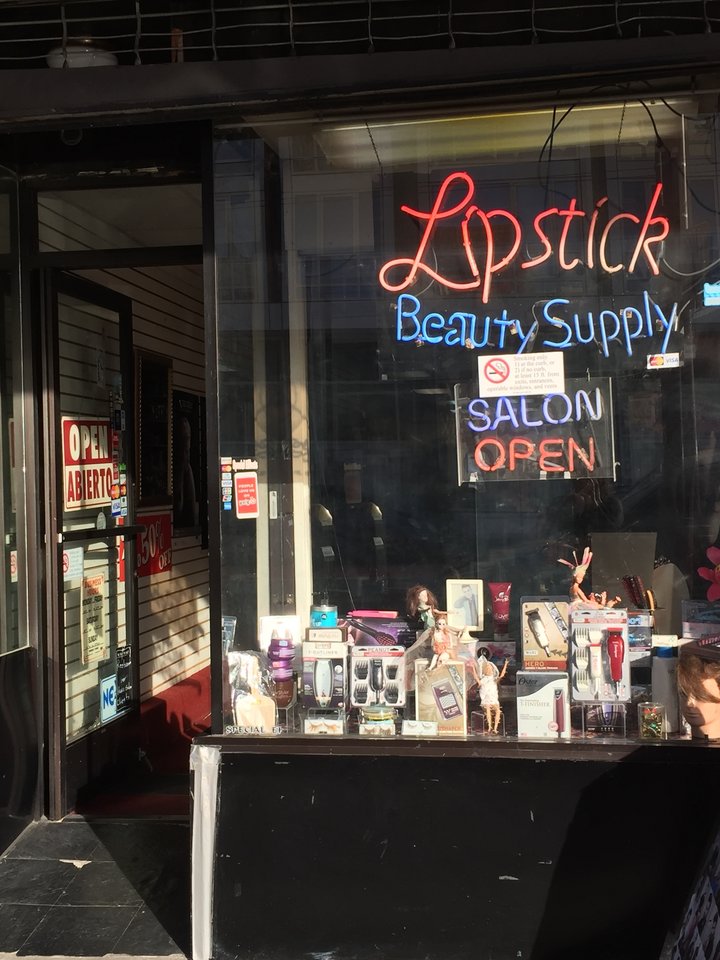 The culprit, she says, is high rents. "[Latinos] are not in the Mission anymore, because the rent [is] an arm and a leg. For one room, they want $2,000, and they cannot afford to pay. They [are] dishwashers or housekeepers. So all these people just move."
Some local businesses have profited from the influx of tech employees and other new residents with more disposable income. But Bensimon says Lipstick has not been among them.
"They just drink, drink, and eat and smoke pot," Bensimon says of new arrivals. "But they don't buy, they don't do nothing, they don't cook."
Over at Anita's No. 3, owner Anita Vadicon is surviving on pure hustle. Vadicon, who once owned two more salons on 21st, is doing all she can to make sure the only remaining location stays open.
Vadicon, who commutes each day from Antioch to the Mission, rents out her entire salon space, including multiple rooms and an upstairs area, to other workers. Some work in the beauty industry, including a hairstylist, a barber and a manicurist; others have completely different careers, including an Herbalife salesperson and a tax preparer/notary public.
"We are several here working," she explains. "We help each other, not charging a lot of rent."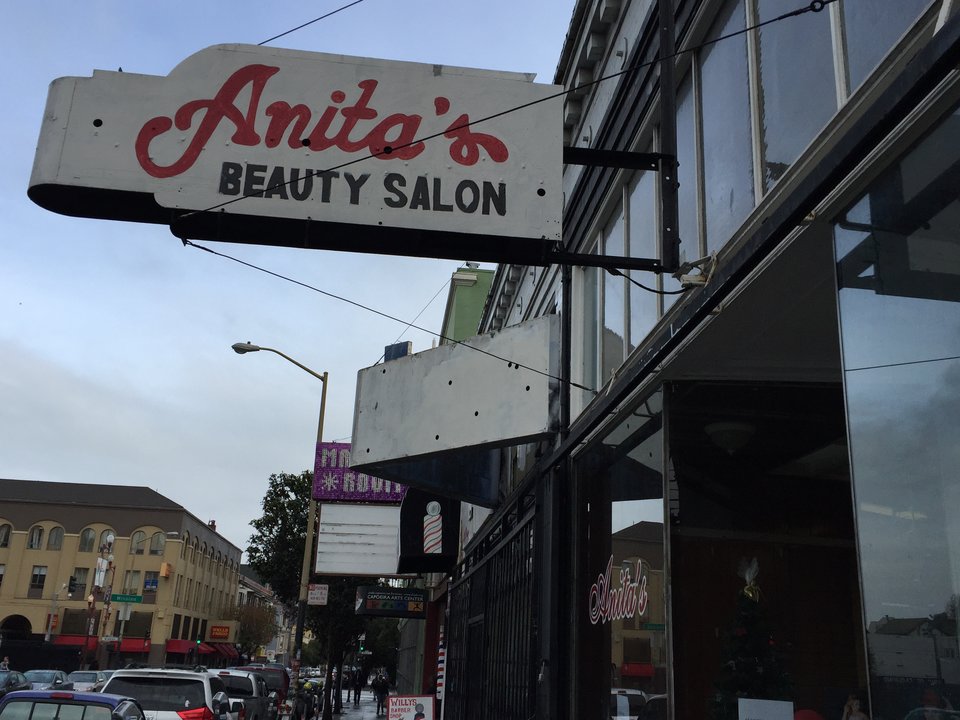 Vadicon's salon also does makeup and works with a photographer who regularly comes up from Los Angeles to do photoshoots for quinceañeras and other events.
Despite a seemingly full house, Valdicon is still looking to make room for one more tenant. There's a stand by the front window that previously sold cell phones and computers, and she's looking to find a taker. 
The holidays were once a bustling time at Anita's, but these days, business for the salon is slow. Vadicon says she was hit particularly hard by last year's fire at 22nd and Mission, which displaced 60 people, many of them customers.
At the same time, a plethora of new salons and barbershops are coming into the neighborhood. 
"They open one here, they open one there," she laments. "A lot of competition." 
To add insult to injury, Valdicon notes that she was recently fined $1,700 for hiring a stylist without a license, when a nearby barbershop allegedly has no licenses at all for their barbers. "Here's a barbershop that has no license, and we who have burned our eyelashes studying are...doing nothing else but waiting."
Rising commercial rents are also a concern. "They have raised the rent a lot on us" in recent years, Valdicon told us, and she's waiting to see if it will increase again at the end of this year.
She credits her faith in God with keeping her in the salon. "God has illuminated me, and God has helped me. I am renting here to survive. God has me here."