By
Fiona Lee
- Published on December 18, 2016.
Like many others after the election of Donald Trump to the presidency, Outer Sunset resident Sandy Weil was alarmed by the rise in hate crimes across the country, likening it to an earthquake. 
"After the election, I was so depressed, discouraged, [and] distraught. Everything seemed to be magnified, what we were up against," she said. "Instead of a 1.2 earthquake to me, it feels like it's going to be a 9.0." 
She reached out to her neighborhood with her thoughts through Nextdoor. The response—which was mostly positive and empathetic—led to an initial community gathering in November that brought together like-minded people to share their thoughts, brainstorm ideas to celebrate diversity and fight for social justice, and simply meet others in the neighborhood. 
"For a first meeting, it went really well," she observed. "When people came in, there was a very different energy after people left."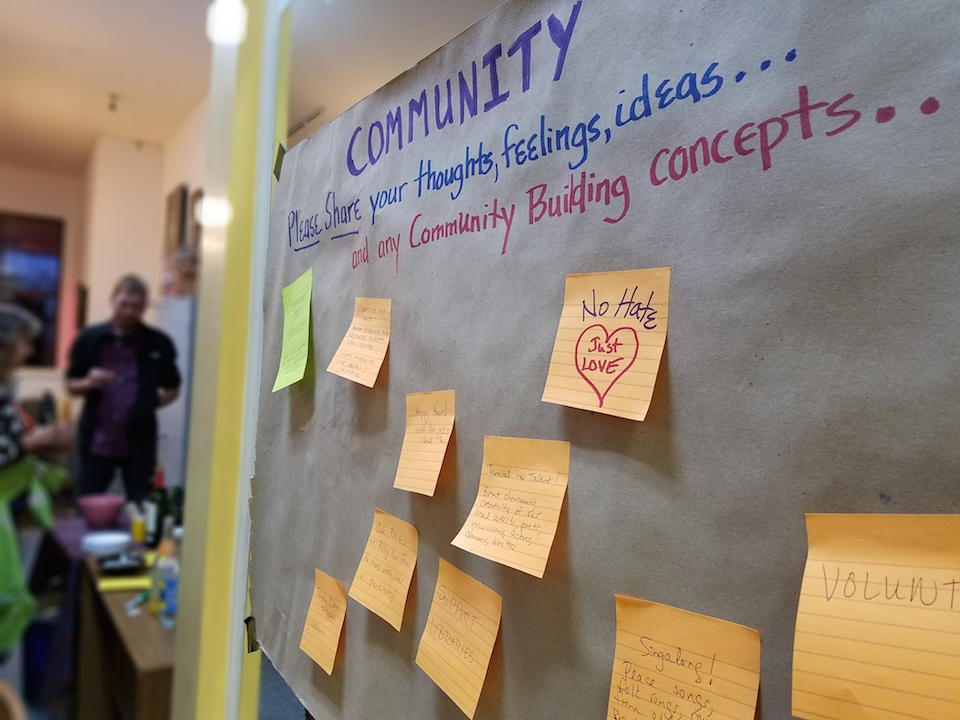 One of the ideas that came out of the November meeting was the idea of unity walks. After a man verbally harassed African-American customers and also let loose an anti-Semitic harangue  at the Peet's in West Portal, the group decided to hold a walk along the West Portal commercial corridor and encourage business owners to post signs declaring that they were hate-free zones in multiple languages.
"Everyone was very supportive. It was very positive and gratifying," said unity walk participant Stephen McCallion, who had also attended the first community meeting. 

Afterwards, some participants in the unity walk went back to check if signs had indeed been posted. 
"I was especially happy to see that two educational centers on West Portal had the signs up," McCallion said. "Kids need to know that they're welcome."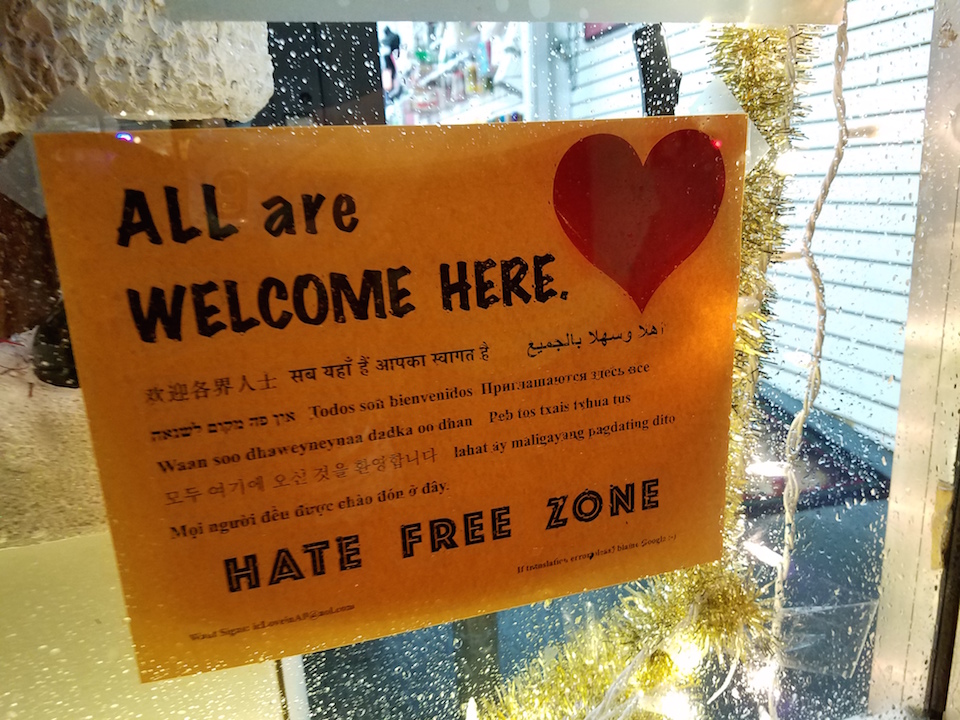 The nascent group, tentatively called the Sunset Social Justice Forum, is meeting again from 4:30-6:30pm today at Sunset Movement Arts at Taraval and 27th Avenue. Several other meetings and outreach activities are being planned for the new year. 
Weil, who has a background in community organizing and homeless volunteer non-profits, isn't sure what direction the group will take as it evolves. And even though it came about directly as a response to Trump's election, she hopes that it can be a non-partisan group.
But one thing is certain: the focus will be on neighborhood connection and action. "I see it as a step up in whatever [social justice] activities we were involved in already," she said, "and to give people a group to do this with."  
While the neighborhood response has largely been positive, some residents do not see a need for a group like this to exist.
One person on Nextdoor wrote, "There is nothing to fear but fear itself. You are a sensitive person but oh so smug. Things will work out. Quit cowering. Be happy. This uncomfortable stuff is neurotic and unproductive." 
"We're getting some comments that we're making a mountain over a molehill." said McCallion about reactions to the group and its focus on social justice and diversity. "For some of us, this isn't a molehill, this is a mountain. This is important to us."