Trying to eat out in the Mission these days can leave you disoriented, wondering if there's anywhere with an entree under $30 anymore. But rest assured, there are still plenty of places in the neighborhood to get a delicious bite at a great price. Here are 10 budget-friendly meals in the Mission that will please you—and your wallet.
Pupusas at Panchita's Restaurant No. 2 ($3)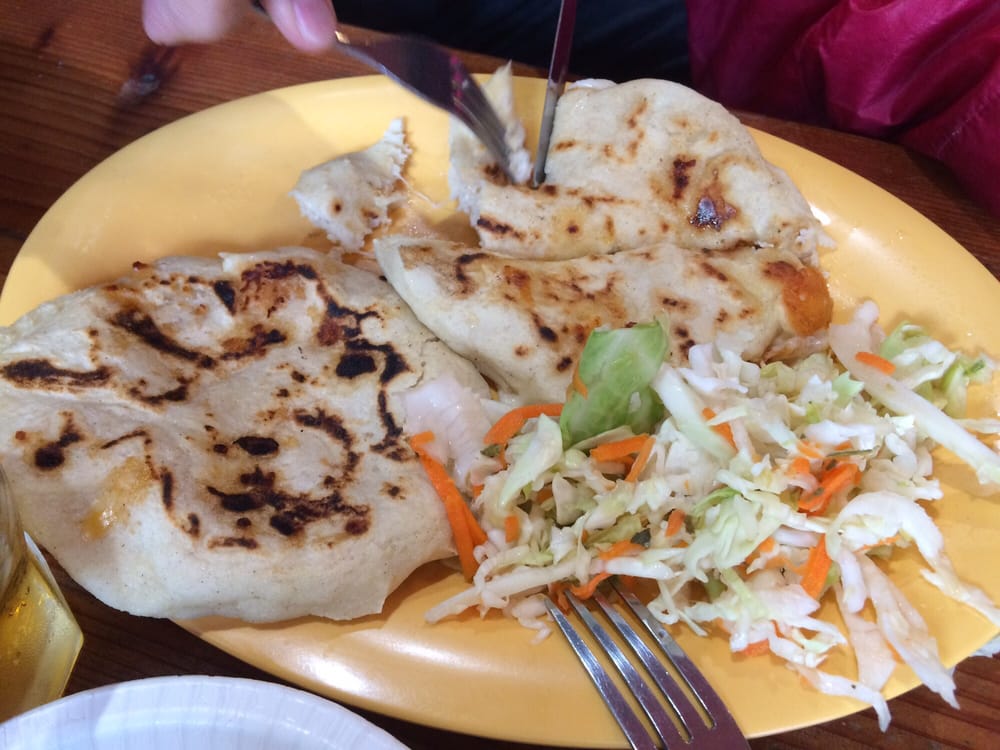 If you've bar-hopped in the 16th Street corridor, you've likely had a late-night pupusa from Panchita's (3091 16th St.), which is open until midnight. At $3 a pop, you can have three piping-hot pupusas loaded with curtido (cabbage salad)—perfect for a quick lunch as well as refueling after a night of drinking. Options include cheese, bean, pork, spinach, and mushroom, and in a genius marketing move, the restaurant often puts a portable grill station outside at night, making it easy to snag a pupusa on the go. 
Crepes at Little Heaven Deli ($6-$9)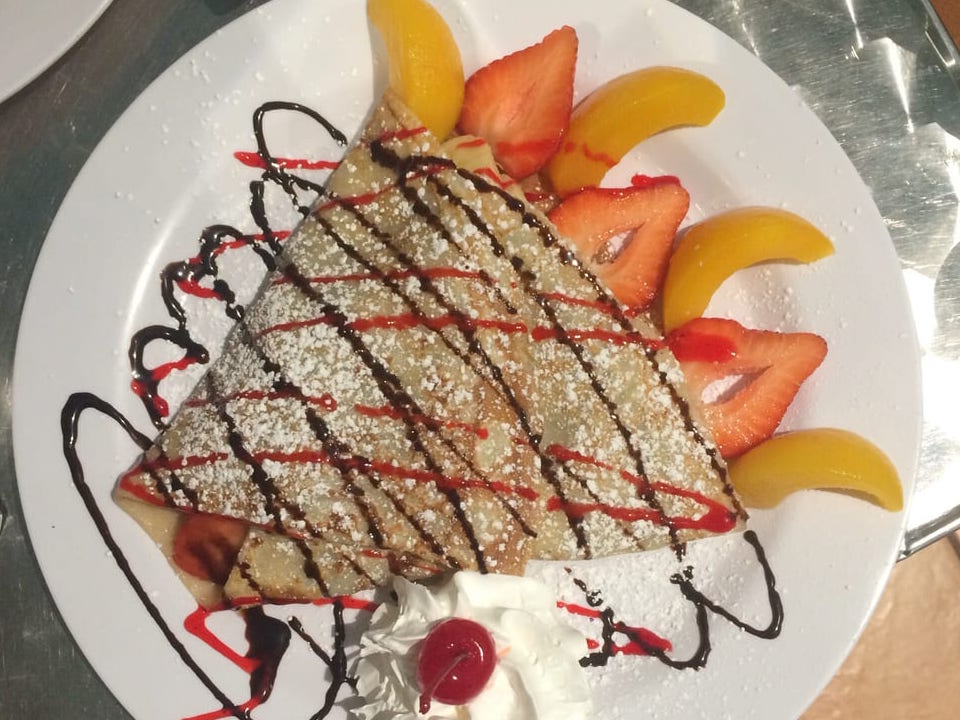 Looking for a new carb to replace the standard bun or bagel on your bacon, egg, and cheese? Try the surprisingly delicious breakfast crepe at Little Heaven Deli (2348 Mission St.), which comes stuffed with eggs, cheese, and your choice of bacon, ham or turkey. For those seeking a sweeter breakfast, there's also the Nutella-marshmallow "black and white" crepe ($6) and the strawberry, peach and banana-stuffed "Fruit Marvel" ($8). 
Super nachos at Taqueria La Cumbre ($9.50)
It almost seems minimal to call these nachos. Rather, Taqueria La Cumbre (515 Valencia St.) offers a mountainous hoard of chips, meat, refried beans, guacamole, two kinds of cheese, sour cream, refried beans, jalapenos and salsa. The resulting dish is as hearty as a burrito, but a nice change of pace when you want something a little different. 

'You Say Potato' slice at Escape From New York Pizza ($4.95)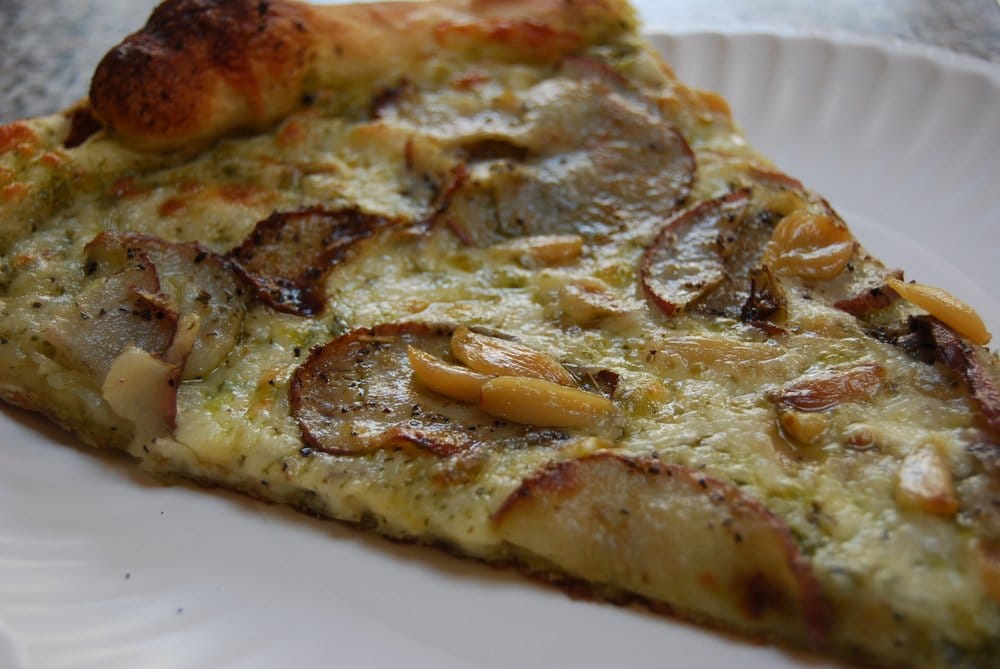 The You Say Potato, one of Escape from New York's (3242 22nd St.) most popular pies, is topped with a combination of roasted sliced potatoes, mozzarella, roasted whole garlic cloves, and pesto sauce. It's definitely not a good option for date night, as you'll be left smelling like you ate the entirety of the Gilroy Garlic Festival, but it's so delicious that you might not care. Not feeling the potatoes? They have traditional pepperoni and supreme slices, too. 
Xe Lua pho at Evergreen Garden ($9.54)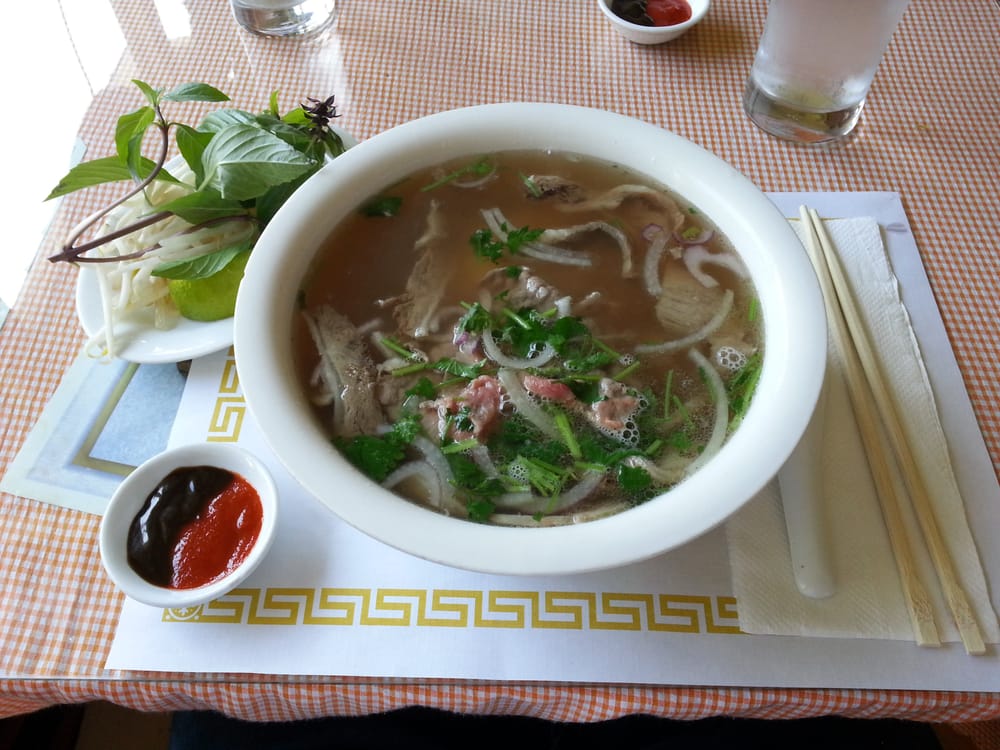 If you've got a cold, a hangover, or are just feeling worn down by cold, rainy weather, try a bowl of Vietnamese pho to bring yourself back to life. The Xe Lua special pho Evergreen Garden (3100 18th St.) is a hearty combination of rare steak slices, well-done brisket, flank, tendon, tripe and beef balls that will fill you up without breaking the bank. Evergreen Garden is an ideal spot for those on a budget, as it has many other options under $10, like noodles and rice plates. 

Bacon-wrapped hot dog from the Bacon Dog Cart ($3)he Bay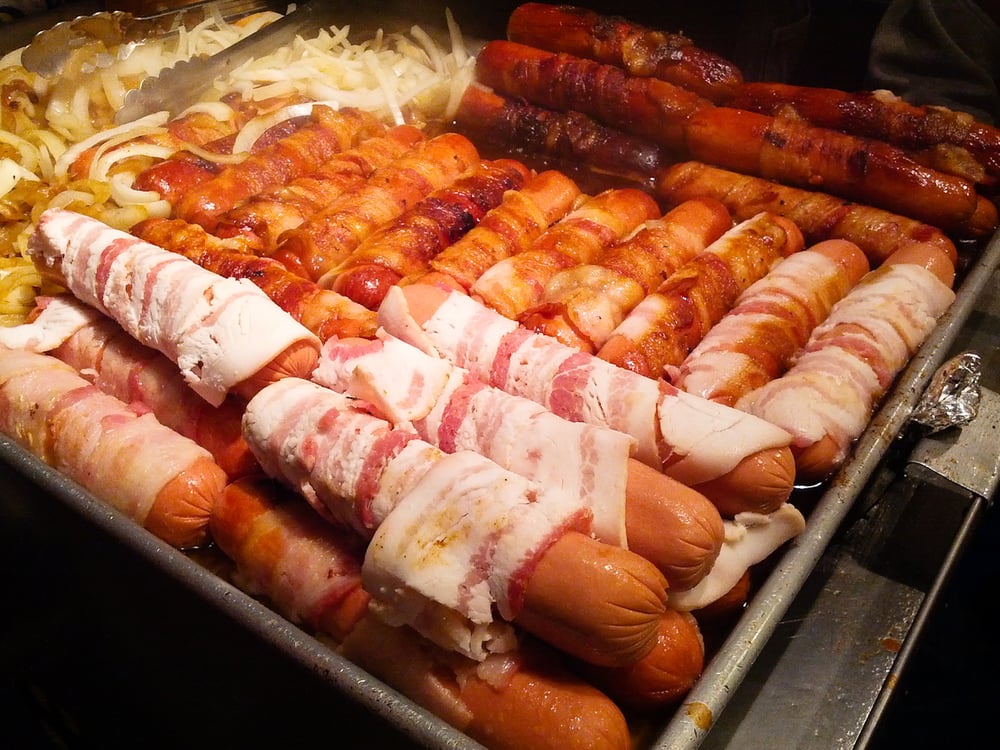 With its plethora of bars, the Mission has a handle on quick, no-fuss, delicious food for those who've had a few too many, and the Bacon Dog Cart is the perfect example. Conveniently set up in close proximity to bars along Mission, 16th and 24th streets, the carts lure the drunken masses with the scent of sizzling bacon. You can get your dog smothered in onions, relish, ketchup, mustard, and jalapeños, all for just $3. 
Dre Dog sandwich at Gestalt Haus ($10)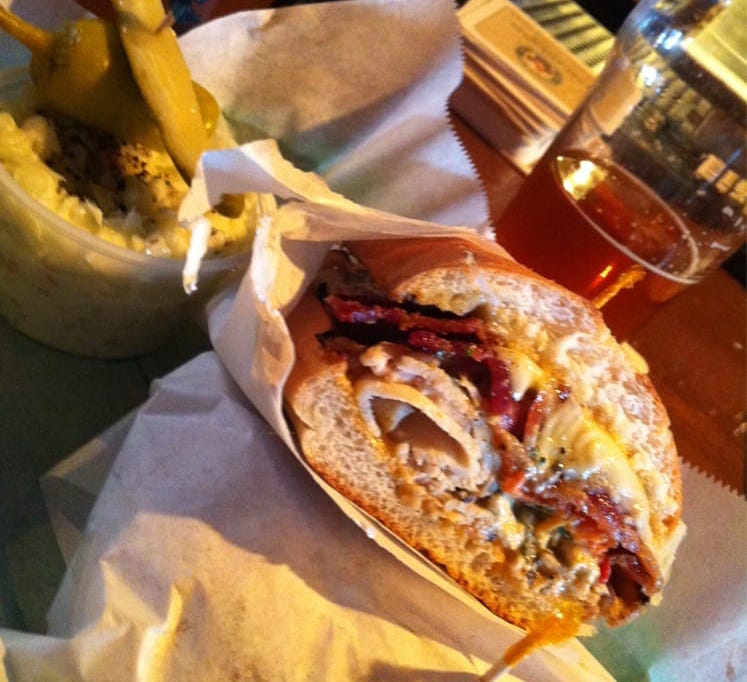 Named after San Francisco hip-hop legend Andre Adams (a.k.a. Dre Dog/Andre Nickatina), Gestalt Haus' (3159 16th St.) combo of maple-roasted chicken, crispy bacon, Swiss cheese, roasted red peppers, and pesto aioli on toasted French bread is one of the best sandwiches in all of San Francisco. Added bonus: like all the sandwiches on the menu, it comes with a side of German potato salad or coleslaw. (Or you can bust your budget by an extra $1 for a bag of Zapp's chips.) You can also sample a beer from their extensive list, or play some pinball. 
Bar snacks at ABV ($7-$10)
Despite its hip cocktail-bar atmosphere and hip cocktail-bar prices (most of the libations top the $10 mark), ABV has surprisingly reasonably priced snacks, a good chunk of which are $10 or less. Try the fried cauliflower with harissa aioli ($8), the chicken tacos with salsa verde ($8), or the falafel lamb dogs ($9).

Pot pies at Mission Pie ($8.50)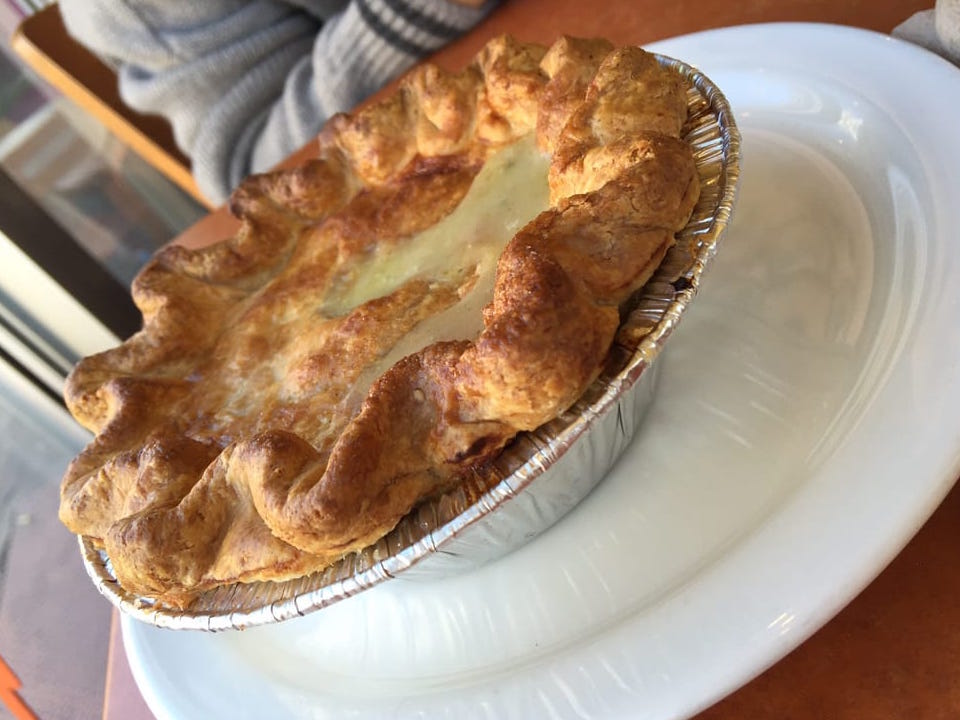 Pot pies offer a tasty and cozy reprieve from the cold, and at pie specialist Mission Pie (2901 Mission St.), they also offer a reprieve from the typical expensive San Francisco menu. Try the traditional chicken variety, which is made with Mary's organic chicken, or change it up with a ratatouille pot pie, a vegan Moroccan lentil pot pie, or a Niman Ranch beef tamale pie.  

Tikka masala burrito at Curry Up Now ($9.75)
The tikka masala burrito at Curry Up Now started as a food truck and has branched into four brick-and-mortar locations, thanks to its fun mashups of the portable Mexican-American classic and Indian flavors. A perfect example is the chicken tikka masala burrito, stuffed with rice, chana masala (chickpea curry), and onions in a flour or wheat tortilla. Vegetarians can choose to sub out the chicken for paneer, and there are also two vegan options, with gobi (potatoes and cauliflower) and chunks of samosas. 
Previously: