Street muralist and Bob's Burgers illustrator Sirron Norris has been busy this past month. In addition to his contribution to the Trick Dog Mural Project, he recently completed a new mural on the garage doors of a residential property near Dolores Park (at Dolores & 20th).
The muralist says the family living in the home behind the newly painted garage doors asked him to paint it, with a goal of adding "more color to this world we live in now."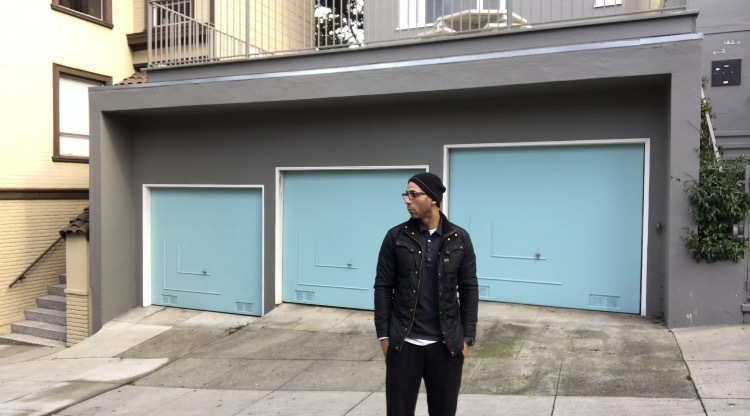 Norris said, to him, painting the mural was "an act of kindness in a Trump era."
He said the family of four wanted to celebrate their family's multiculturalism; both parents were born and raised in the Mission area, with the mother coming from a Jewish background and the father of Latino heritage.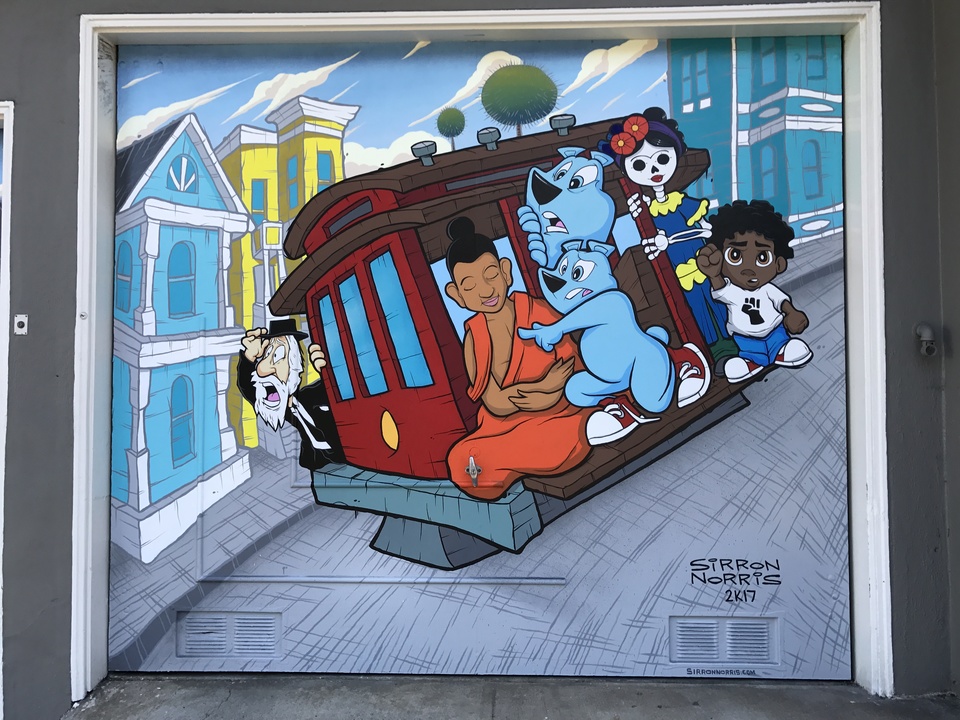 One of the three pieces depicts Norris' famous "blue bears," along with a Buddhist, a ghost of Frida Kahlo, a rabbi, and a Black Lives Matter supporter.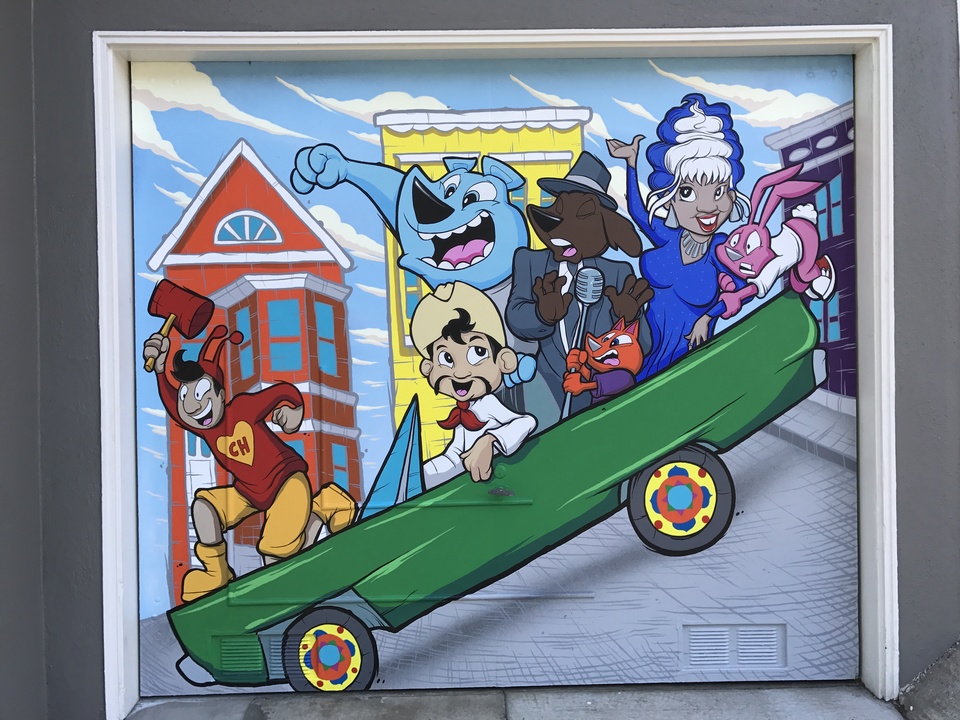 "One of their deep interests was shining light on the Latino culture that still exists, but is now far from that particular neighborhood," said Norris.
As far as painting near Dolores Park, Norris said that all he now sees is a park surrounded by gray and white homes. "From my perspective, murals just don't exist on that street or within a large distance surrounding that area," he observed.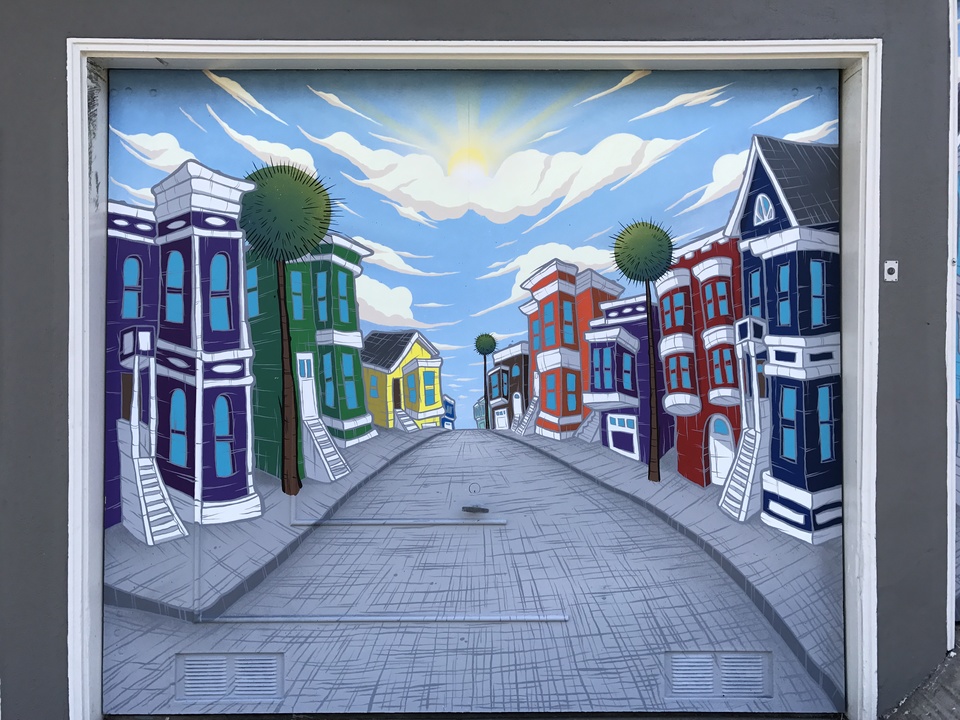 The artist said that he wanted to bring the family's ideas to life while incorporating his own style of smiles, color and anxiety.
"It was fun to design for that incline of the garage doors, too," he said. "I hope these garage doors encourage homeowners to start sharing their space in whatever way they can. Adding beauty to the world can be a powerful thing."