Published on January 21, 2017
Duboce Triangle may be small, but it has a lot to offer for artists and art enthusiasts.
Whether it's photos, food, or paintings you want, the neighborhood has enough art for everyone.
Harvey Milk Photo Center
The Harvey Milk Photo Center might be one of the wider-known attractions for artists and art lovers in Duboce Triangle.
Overlooking Duboce Park, the center – part of Parks and Rec's Harvey Milk Center for the Recreational Arts – is somewhat of an institution on its own. The photo center has been open for more than 75 years and is the longest existing public darkroom in the United States.
The center often features local artists' work, like it did during the collaborative exhibit, "The Art of Fire: Fighting the Beast."
Additionally, classes are available on artistic development and camera operation, and space in the darkroom and digital lab can be reserved. The center also offers different photo walks throughout the city.
Although the photo center is accessible via Duboce Park, the main entrance is located on Scott St. Right next to the center is another piece of art – the labyrinth – which offers a space for personal reflection and meditation.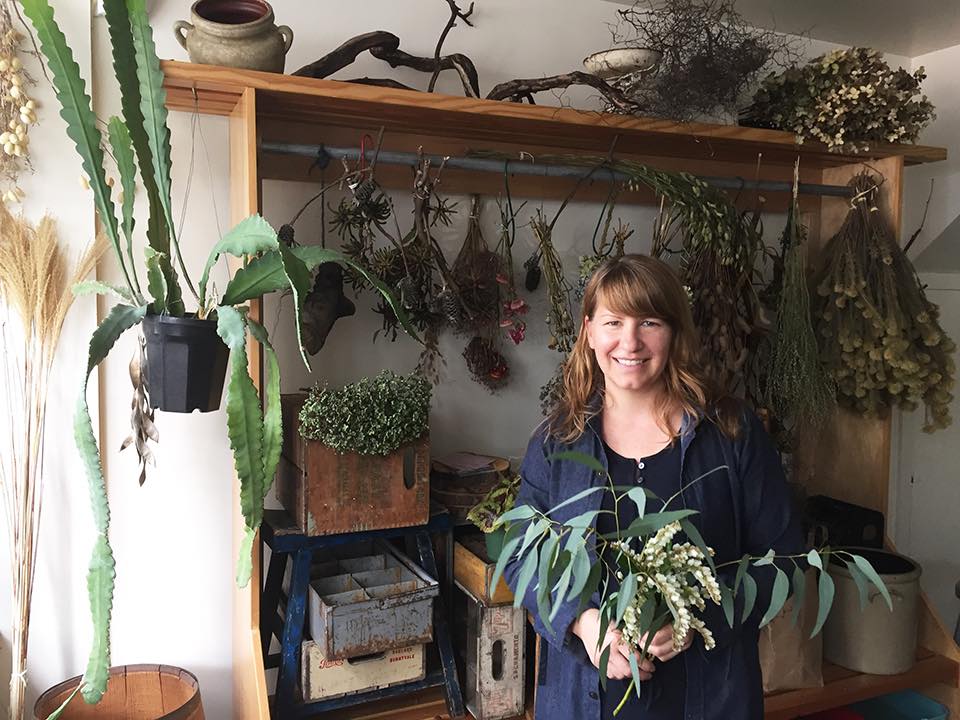 The Petaler
This hidden studio is located at 773 14th St. and is used as a space for Rebekah Northway's floral team to construct arrangements for her clients. Although it's not usually open to the general public, Northway occasionally opens the doors to feature designers and artists.
For example, a recent holiday pop-up featured local designers including jewelry from Spark + Pepper and letter-pressed cards from Lilikoi Design.  
To stay informed about upcoming events, it's best to check out the store's Instagram account.
Books and Bookshelves
Books & Bookshelves, located on the corner of Sanchez and 14th streets, sells exactly what its name suggests. The store has a huge variety of unfinished wood furniture, and you can get bookshelves, as well as desks and chairs.
The store also takes custom-made furniture orders.
In the back of the store, there are books for sale (mainly poetry) and various local artists have paintings for sale in the store as well.
Chef Joe's Culinary Salon
Who said that food can't also be art?
Not far from Duboce Park Cafe is Chef Joe's Culinary Salon, a small cooking school located on Sanchez St.
The salon is a place to learn how to produce simple, yet restaurant-quality dishes in a wide range of culinary styles.
Classes are small and teach everything from knife skills to homemade soup making to how to create dishes from your local farmers' market. 

SOME.TIME.SALON
SOME.TIME.SALON is a well hidden art gallery on Walter St. (you have to email the owner for the exact address).
At this Victorian flat, Anna Nearburg not only displays art, but she also hosts workshops and caters dinners with artists.
To learn more about the current exhibition or how to visit the gallery, check out the gallery's website.
Duboce Park sidewalk art
At the beginning of 2016, Duboce Park saw
some creative sidewalk art
pop up from street artist
fnnch
. Nearly one year later, the balloon dogs, origami corgis, Snoopy, and cat are still there.
Bikeway Mural
The mural behind Duboce Triangle's Safeway was unveiled in November 1998. It was created by Mona Caron and organized by the San Francisco Bicycle Coalition. The mural took five months to paint.
In honor of the bikeway that runs adjacent to the mural, the 6,000 square foot art piece depicts a bicyclist's route crossing San Francisco from east to west.
Do you know any galleries, (hidden) museums, art stores, craft classes, art-themed restaurants or bars located in Duboce Triangle that we haven't mentioned? Let us know in the comments!