At Kawika's Ocean Beach Deli, owner Kawika (otherwise known as David Nottage, III) and his team focus on making the Outer Richmond business a community hub for good food, entertainment, and touch of aloha.
Originally from Hawaii, Kawika came to San Francisco in 1991 after falling in love with his now-wife, Joanne Pappas-Nottage. After several years in the printing industry, Kawika was out of work for two years following the 2011 financial criss.  
Though a staunch Republican, Kawika's father was struck by President Obama's ongoing remarks about the importance of small business, and offered to help his son start his own. Kawika turned to the web and searched, "businesses for sale 94121." A Richmond District resident, he was thrilled to see the deli space at 734 La Playa St., previously occupied by 28-year-old Freddy's Deli, up for sale.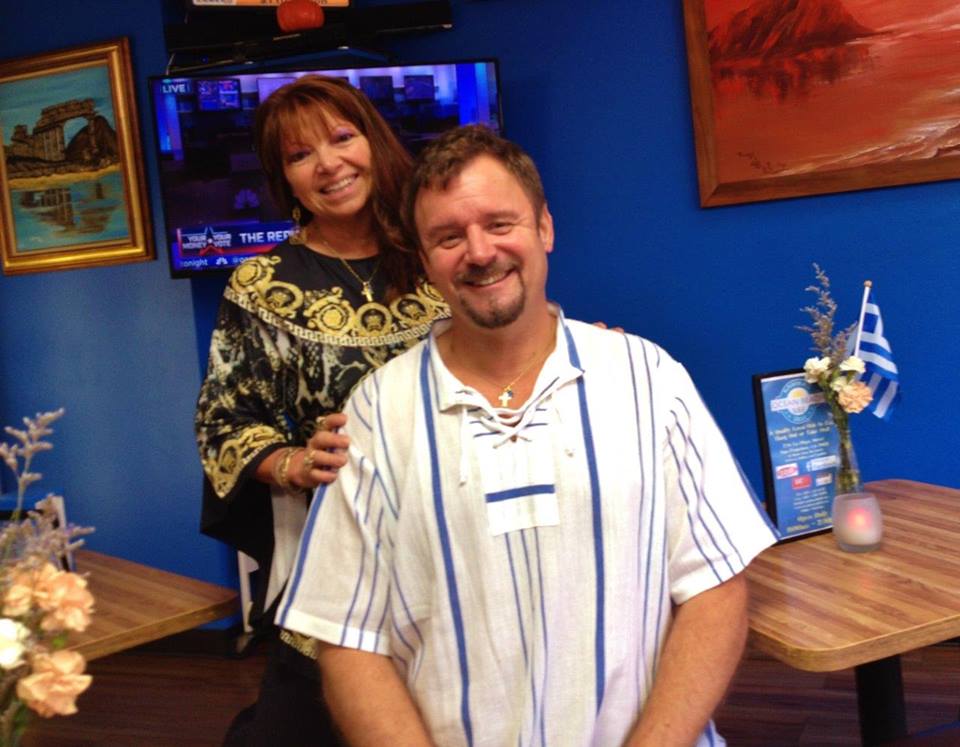 After Kawika took over on November 22nd, 2013, two visits from City inspectors found necessary upgrades that almost tripled the projected cost of renovations. For Joanne, a deal-breaker was the missing customer restroom—no bathroom meant no deli. 
Fast forward to today, and the investment was worth it: the space boasts what's arguably the cleanest bathroom you'll find during Bay to Breakers.
The deli's many regulars don't just come for the restroom, however: the business mixes traditional deli with convenience store accessories, like Lotto tickets and cigarettes for sale, while also encouraging guests to sit down and have a conversation over wines by the glass or bottle, or a cup of Kona coffee provided by Kawika's Hawaiian family. 

More than a sandwich joint, Kawika's hosts a lively schedule of local poets, bands, and entrepreneurs—upcoming events include live music, comedy, poetry and health workshops run in part by Joanne, who's also a health coach. (Kawika's leans into the aloha spirit by providing free food for performers.)
As we've reported, the last few months of rain have negatively impacted at least one Richmond business, and Kawika's has also felt the pain. But despite upcoming minimum wage increases, business has begun to bounce back as warmer weather arrives, and the owners remain optimistic about the future.
While other small businesses are being driven out by rent hikes citywide, Kawika's attributes part of its stability to fair rent that comes as a result of its storefront being on the ground level of government-run Section 8 housing.
"I'm having a blast" Kawika says of his business endeavor. He's also the president (or Admiral) of the USS Golden Gate, San Francisco's local chapter of the Star Trek™/Science Fiction Fan Club Starfleet, and hosts many of their meetings—so don't be surprised at finding Starfleet flair at this eclectic outpost.
 As Kawika describes it, the 450-square-foot Ocean Beach deli is an "intimate deli with big britches." Want to experience it for yourself? Stop by to say hello or plan ahead to check out an upcoming event, such as the annual May Day event on May 1st 5th, complete with free food, conch-blowing and music.
For more information on upcoming neighborhood entertainment, check out Kawika's on Facebook. The deli is open seven days a week, 8am-7:30pm, at 734 La Playa St.