This is the fourth in a series highlighting Bay Area people with connections to the seven predominantly Muslim countries affected by President Trump's immigration ban. Find the previous stories here: Eddie Baba of Iran, Qusai Bonie of Syria, and Yemeni-American Mokhtar Al-Khanshali.

Saif Babiker never thought he would leave his home country of Sudan, which he recalls as a beautiful place where he could drink water directly from the Blue Nile river.
Those memories even influenced the name of his company, Blue Nile Limousine. "I serve the tourists coming from all around the world," he told us. "I'm an expert on tourist places now."
Babiker grew up in a family with eight brothers and two sisters, in an area of Khartoum next to the Blue Nile. It's a place he hasn't returned to in 20 years.
"I never dreamed to leave my country of Sudan," he told us, "Never." He says Khartoum was peaceful—"like here in San Francisco, but when the dictatorship came and took over ... everything [was] destroyed."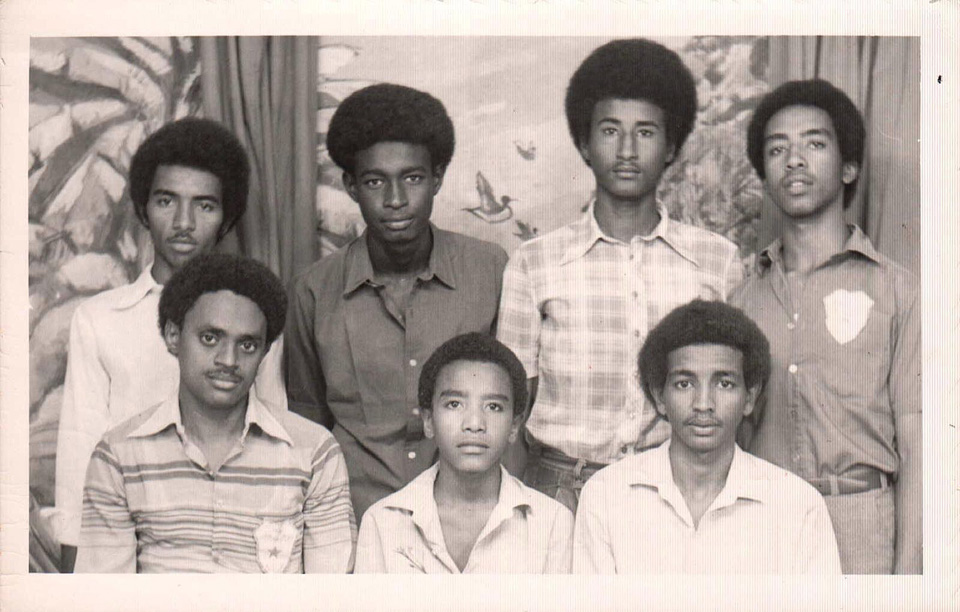 Babiker explains that it was only after Omar al-Bashir took power in 1989 that people started to emigrate from Sudan in large numbers. "If ... you have a healthy community and economy, why would you need to leave? We came to the U.S. because we were forced to leave."
After al-Bashir took power, Babiker became an activist who began speaking out against the regime. The government cracked down. "They jailed activists," he explained.  "I, myself, was in jail and tortured."
Eventually, he fled to Germany, where he studied Political Science. "Then, I couldn't go back to Sudan," he explained of his decision to go to the United States.
He's now been in the U.S. since 1999, while the rest of his family members reside in far-flung corners of the globe, like England, Qatar, and Saudi Arabia, with some still in Sudan. Babiker is also geographically separated from his wife, whom he married in 2015.
He applied for his wife to join him here, and recently received a letter stating that all the paperwork was in order and they had been placed on a waiting list for an interview.
He hopes that the ongoing uncertainty over immigration won't affect their reunion, but he says it is a "difficult situation." Part of his concern stems from the fact that his wife was born in Sudan and moved to Yemen as a child—both countries are listed in President Trump's immigration order (which has now been blocked by federal judges in its original and revised forms).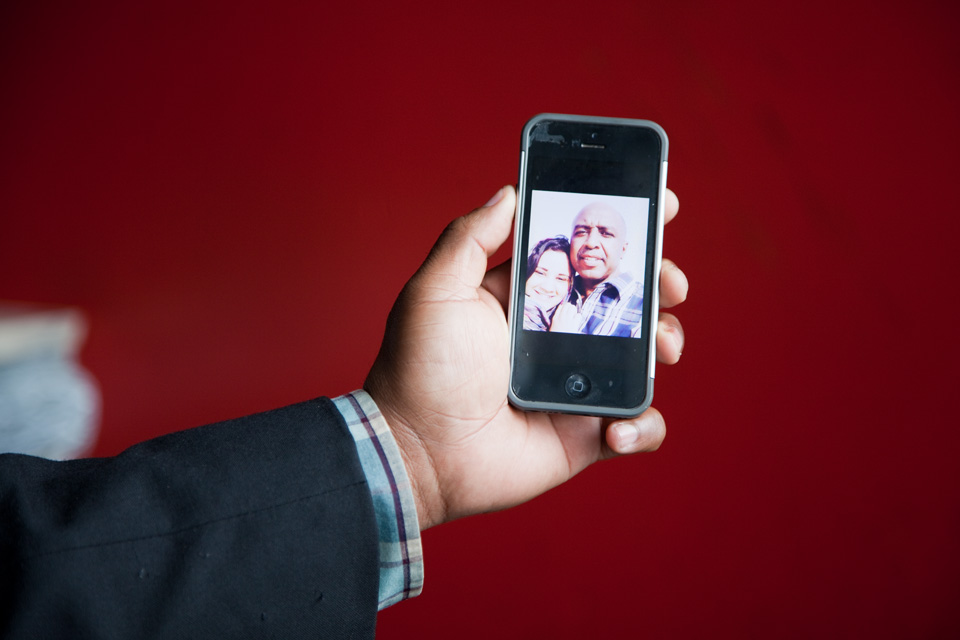 More than simply being apart from her husband, Babiker's wife also must deal with a tenuous situation outside of the U.S. When she traveled from Saudi Arabia, where she was living with her family, to Egypt, where they held their wedding ceremony, she became stuck in political and geographic limbo.
Saudi Arabia wouldn't allow her back in, Sudan placed her on their "blacklist" because she is the wife of an activist, and Babiker couldn't bring her to the U.S. with him until completing of all of the immigration steps. It's now been two years.
"The problem now for my wife," he said, is "she is away from her family, from her husband. In Egypt she doesn't know what her future is."
Babiker knows a great deal about being stuck in political and geographic limbo.
He arrived in Atlanta, Georgia, seeking asylum in 1999. For six months, while his case was pending, he was placed in county jail with the general population. He was ultimately released, and moved to Oakland.
He set up his business and became involved in the Sudanese Association of Northern California (SANC), organizing gatherings for the local Sudanese community.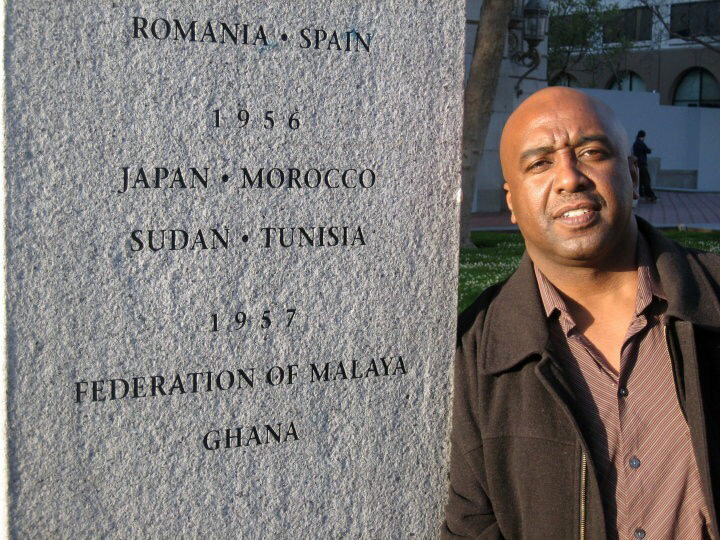 Life moved along in his new home, but a decade later, immigration came calling again. He had been scheduled for deportation and was taken to the Eloy Detention Center in Arizona.

Eloy Detention Center is owned and operated by one of the largest private prison companies in the nation, and the ACLU has noted it as the "deadliest immigration detention facility in the nation".
Babiker says he met tough people there, but also people who had been in the U.S. since they were children and "who never imagine that they are not Americans." One of his bunkmates had a Master's Degree from Harvard. "I learned a lot," he said.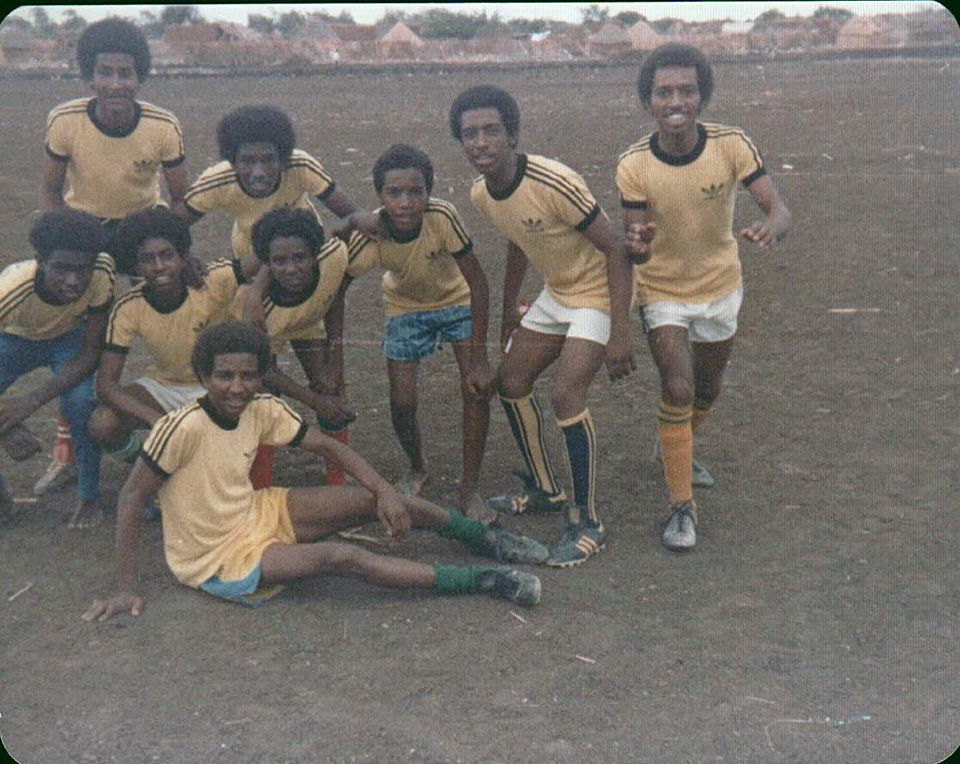 Back in the Bay Area, the local Sudanese community was working to help his case, and hired an immigration attorney. Babiker was granted asylum, and then became a Permanent Resident.
Living in the U.S. has impacted who he is and how he thinks. "I'm proud of America. I think I'm part of the American culture because it has changed me a lot ... Now I'm more American than any other way. And I love America, especially California. I think I am a part of this country."
He is still active in SANC, paying it forward in many ways and helping newly arrived immigrants with paperwork and applications. He also continues his political activism with a group that organizes local events and protests against the government of Sudan.
"I'm one of the many people who are victimized because of what happened in Sudan," Babiker said. The repercussions of being forced into refugee status are both political and personal. He has seen his mother only once in 20 years.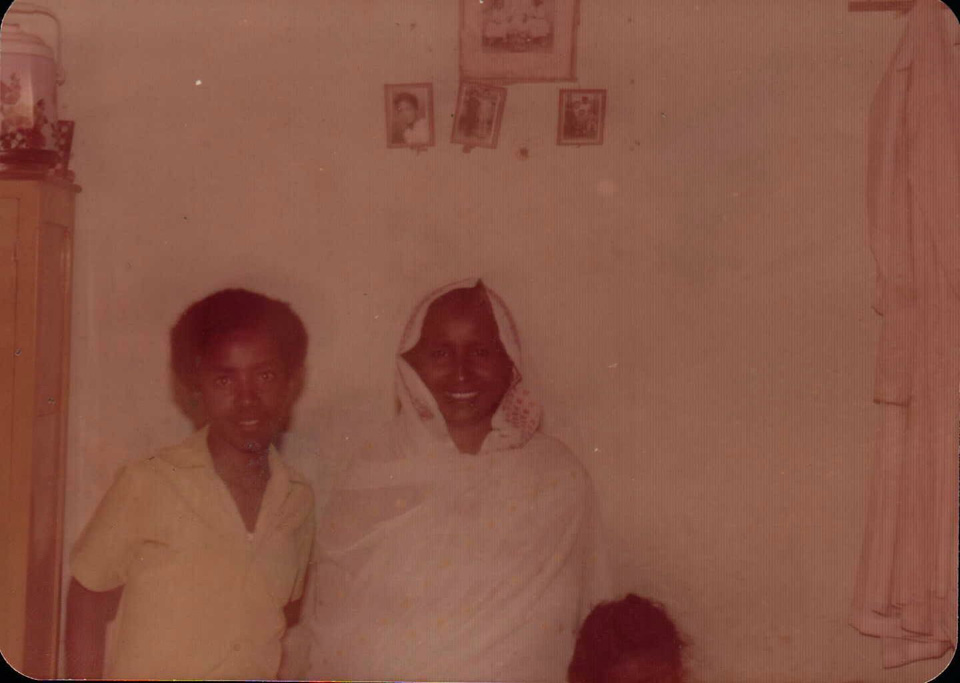 "It is hard if you're facing war in your country and everyone is all over the place." His greatest concern is for the people affected by his ordeal—family like his wife and mother, who he says have questions about the situation that he can't answer. 
Babiker knows he's not alone. He understands that now many people are nervous or directly affected by recent changes.
"Think if you are in your own country, in Sudan, and you are a target, they don't want to issue you even a travel document," he explained, "and now you came here and [it becomes] the same situation ... I always think when everything changes in Sudan [I would] go back and try to build our democracy system like in America, but now, we all face a difficult time."
But despite the current political climate, Babiker says he's optimistic about the future, and about America. "It's like a storm," he said. "It doesn't stay forever."