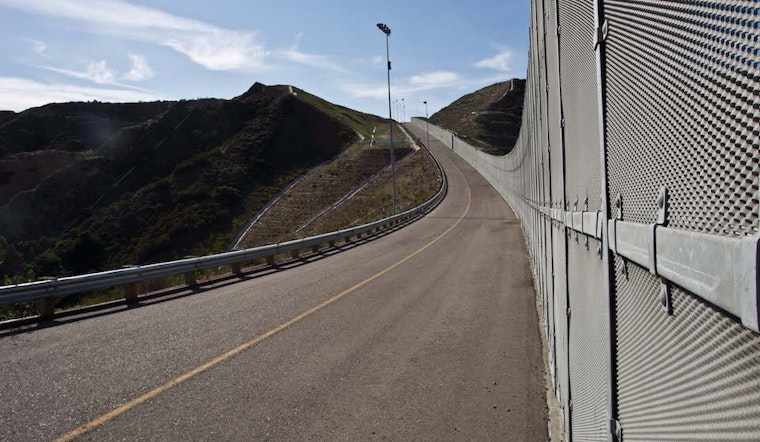 Published on March 22, 2017
Oakland's City Council unanimously voted Tuesday against doing business with any companies seeking to help construct President Donald Trump's proposed U.S.-Mexico border wall.
Oakland became the second city in the nation to spurn businesses interested in working on the wall after Berkeley passed a similar measure last week. In San Francisco, Supervisor Hillary Ronen introduced legislation Tuesday that would ban companies that bid on the wall from contracting with the city.
Oakland's resolution directs the City Attorney to refrain from entering any new contracts with or purchasing any professional services from companies providing goods or services to construct the border wall, as long as there's no significant additional cost or conflict with existing law.
The resolution also calls on the state's retirement system, CalPERS, to divest from companies involved in constructing the wall.
Councilman Abel Guillén sponsored the resolution, pointing out that Oakland is a city of immigrants and refugees, with 27 percent of its residents being foreign-born, including many from Mexico. 
Guillén introduced the legislation on February 2, a week after President Trump issued an executive order to begin the process of building the wall. But while Oakland was the first to propose it, Berkeley managed to pass its legislation first.
"We know that this is spreading, there's a lot of interest in other cities," Guillén said, adding that Los Angeles, San Diego and Watsonville have expressed interest in passing similar legislation.
He questioned the utility of a massive wall — which researchers at the Massachusetts Institute of Technology recently estimated could cost up to $38 billion — when the country has dire infrastructure needs.  
"Rather than build walls, we need to be building housing" or repairing roads, streets, bridges or dams, Guillen said.
U.S. Customs and Border Protection solicited proposals for the wall on Friday, calling for an unscalable wall either made of solid reinforced concrete or a "see through" wall that facilitates situational awareness. Proposals are due on March 29. 
More than 700 companies nationwide have reportedly expressed interest in working on the wall, including several Bay Area businesses.
Oakland's legislation drew broad support, passing the council unanimously after several positive speakers. Alameda County Democratic Central Committee member Pamela Drake praised the new rule, but questioned the Police Department's coordination with federal agencies like the FBI, DEA and ICE.
"We have to resist in any way we can this new regime but we have to make sure that we are truly a sanctuary city," Drake said, "So we will be coming back to you with some questions and demands on those issues."