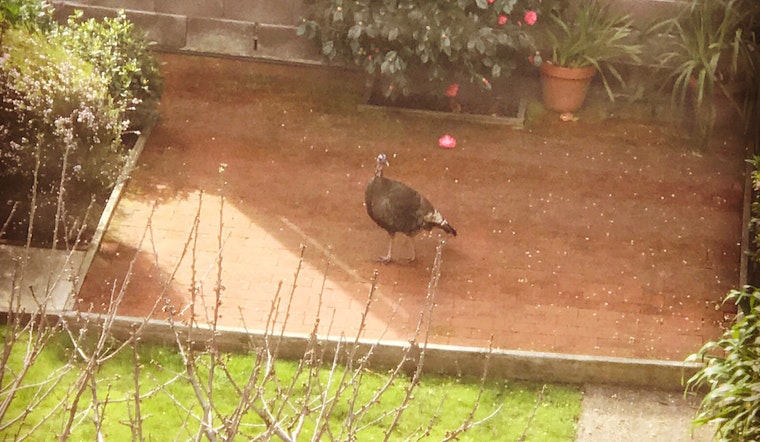 Published on March 16, 2017
The urban adventures of one wild San Francisco turkey ended Wednesday when Animal Care & Control (ACC) officers were—finally—able to catch the sneaky bird.
ACC's Officer Edith tells us that the department is not yet sure where the turkey's next home will be, but it will likely go to a "wild rescue to make friends and then get released."

It just takes an Officer with the athleticism of a spawning king salmon to catch this wiley flapling pic.twitter.com/EyqHMFKe7b

— Officer Edith (@OfficerEdith) March 16, 2017
Earlier on Wednesday, the wild turkey, which made an appearance in the Castro on Monday, was still on the run, leaving Officer Edith in its dust.
I got out smarted by a turkey. It doesn't feel great pic.twitter.com/aWWytkgvUG

— Officer Edith (@OfficerEdith) March 15, 2017
Tipster Besim U. also told us that it showed up yesterday in a backyard at McAllister and Steiner streets.
ACC was called and when the turkey was cornered, officers attempted to catch it with nets. But it evaded capture by flying onto a nearby roof.

Besim added that one ACC officer mentioned that the "poor thing was a traffic hazard in the Castro."
The bird "didn't seem scared or get hurt though," Besim confirmed.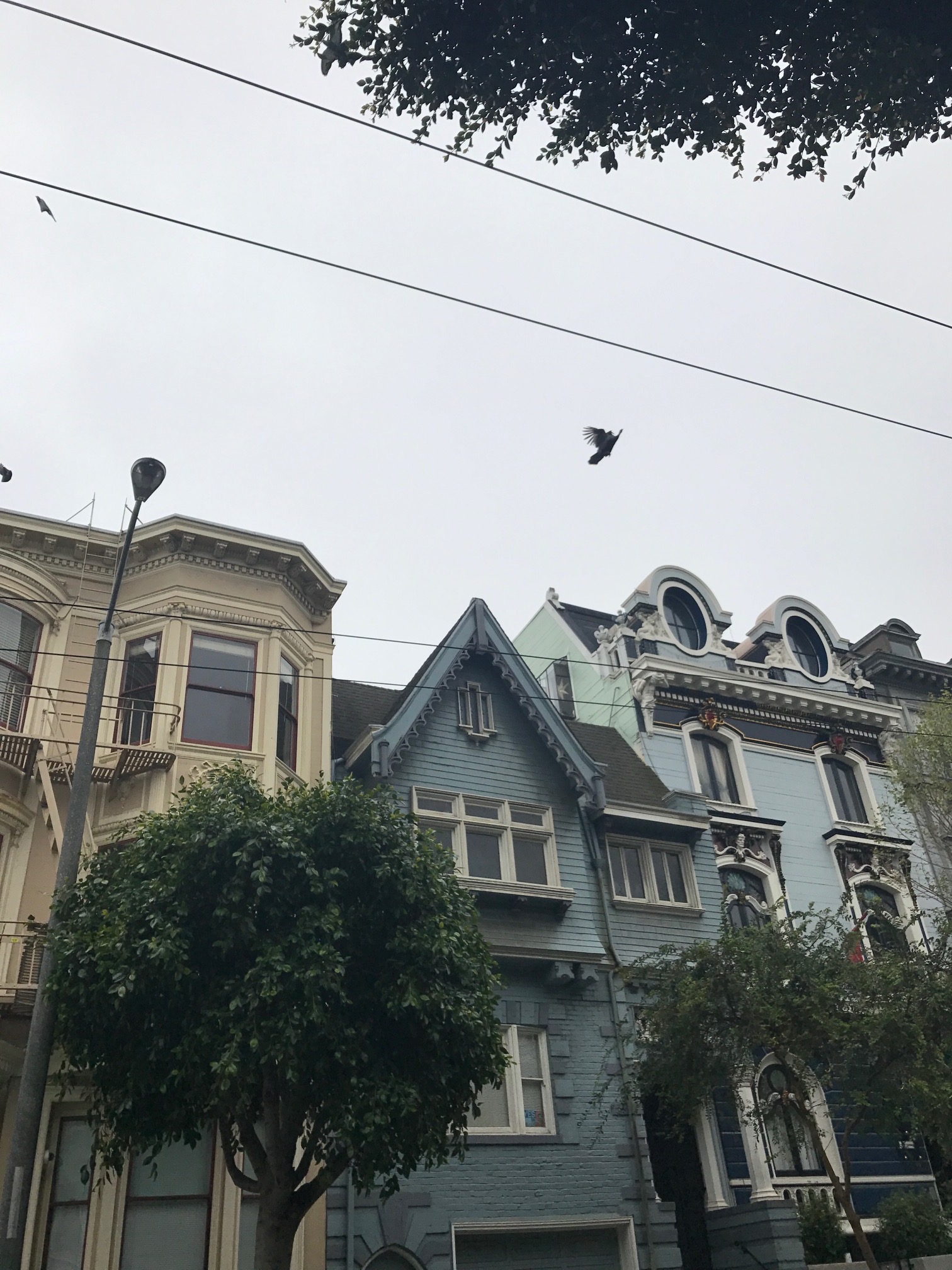 Diana F. commented on Facebook that the turkey visited her yard at Haight and Divisadero streets on Tuesday.
"How did it make it so far!?" she wondered. She also mentioned that Animal Care & Control—once again—was not able to catch the escape artist.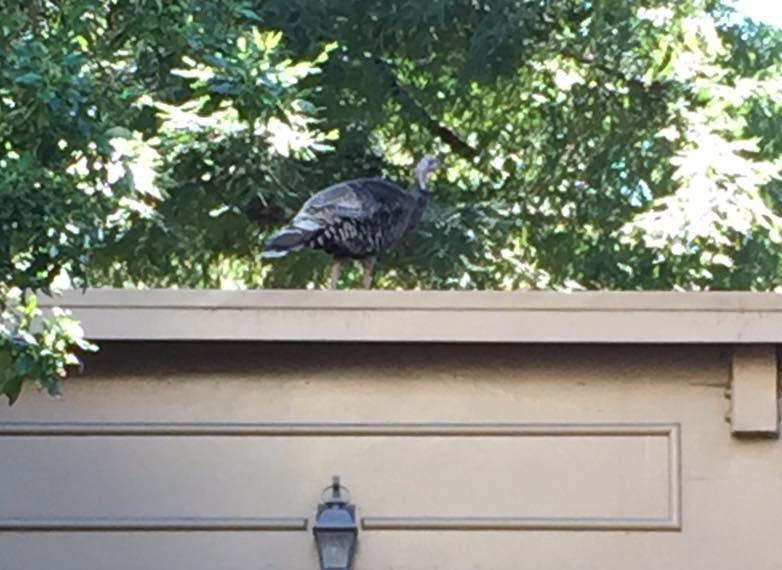 Shedding more light on the turkey's travels this week, tipster Dennis R. said that he spotted it Monday while having lunch at Catch on Market Street in the Castro.
"[I] have no idea where it came from," he wrote. "Several of us ran out to see it."

It also walked into a nearby ground floor office, and "shocked them too," he added.
When reached by email Monday, California Department of Fish and Wildlife spokesperson Andrew Hughan explained that local turkeys usually keep to Golden Gate Park, as well as a few of the golf courses in town.
If you spot another fellow member of the species in the urban jungle, contact Animal Care & Control's emergency dispatch line at (415) 554-9400.

Thanks to tipsters Diane F. and Besim U. See something interesting while you're out and about? Text Hoodline and we'll see what we can find: (415) 200-3233.