Muni is taking a serious look at whether or not it wants to continue to allow cable car conductors to collect cash fares, the Chronicle reported yesterday.
Last week, 61-year-old cable car conductor Albert Williams was arrested on suspicion of embezzling fares. Williams allegedly pocketed hundreds of dollars in cash paid by riders for an extended period, although an exact amount hasn't been released by law enforcement officials.
According to a police affidavit, Williams only handed in $91 in fares at the end of one March shift while his peers turned an average of $405 into the collections office. An investigation is underway to look at five years' worth of Williams' collected pay.
There are roughly 50 cable car workers who handle cash fares on any given day, and although sources within the Hall of Justice told the Chronicle that there are more cable car operators under investigation for fare embezzlement besides Williams, the proposed idea to eliminate cash payments on the city's cable car lines isn't a new one.
Former Mayor Gavin Newsom reportedly witnessed conductors skimming fares back in 2006 and called on Muni to reevaluate how it collected cash, however, nothing came of it.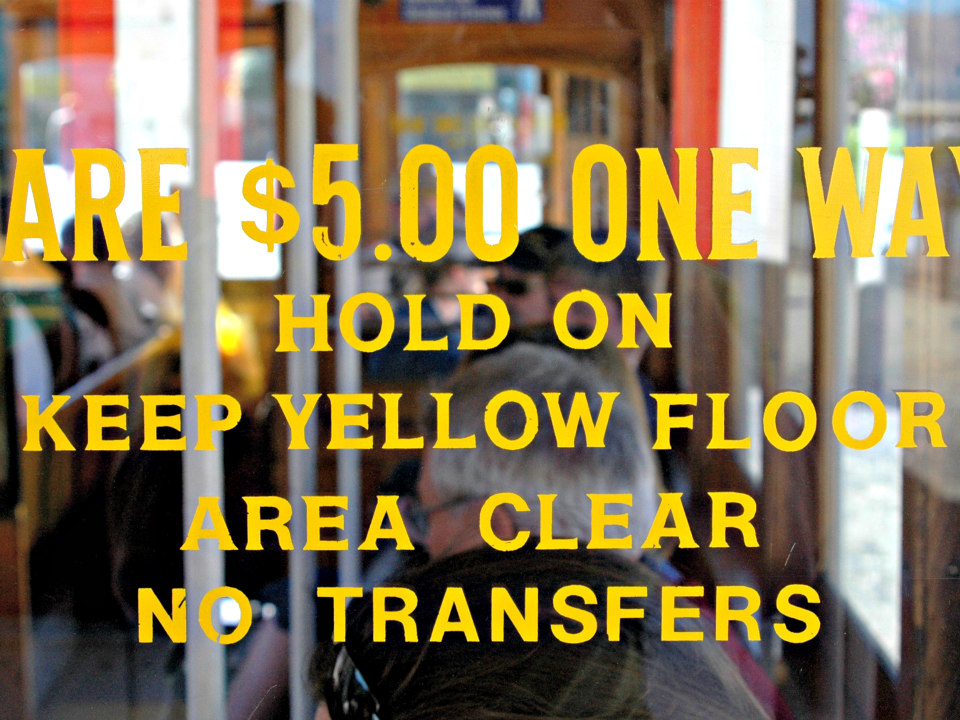 San Francisco's cable cars go back to the 1870s and have always allowed riders to pay with cash (and at one point, tokens). Fares have jumped from 15 cents back in the 1960s to a flat $7 today, and the tourist-ridden transit lines rake in approximately $30 million each year for Muni.
In lieu of accepting cash payments for cable car tickets, Muni's director of transit, John Haley, said the agency will likely expand the hours at booths where patrons buy prepaid tickets. In the future, fare machines may be installed along the cable car routes and private vendors may be allowed to sell tickets.
Haley told the Chron he doesn't think that the potential changes will be a tough sell to unionized cable car crews as no jobs will be cut. "… I think they recognize (what happened) can be a catalyst for change," Haley was quoted as saying.
In terms of a timeline for these changes, Haley said "we will go through the analysis very soon about how best to do that and still provide convenience to tourists."