If you're curious about what President Donald Trump would look like with tampons shoved in his nose and ears, there's no more need to wonder.

The Nasty Women Exhibition, opening today, serves as a visual protest of the 2016 presidential election. Art in several media depicting a diverse array of women, body parts and emotions covers the walls, creeps up staircases and lines the second-floor loft at Impact Hub's Omi Gallery in downtown Oakland.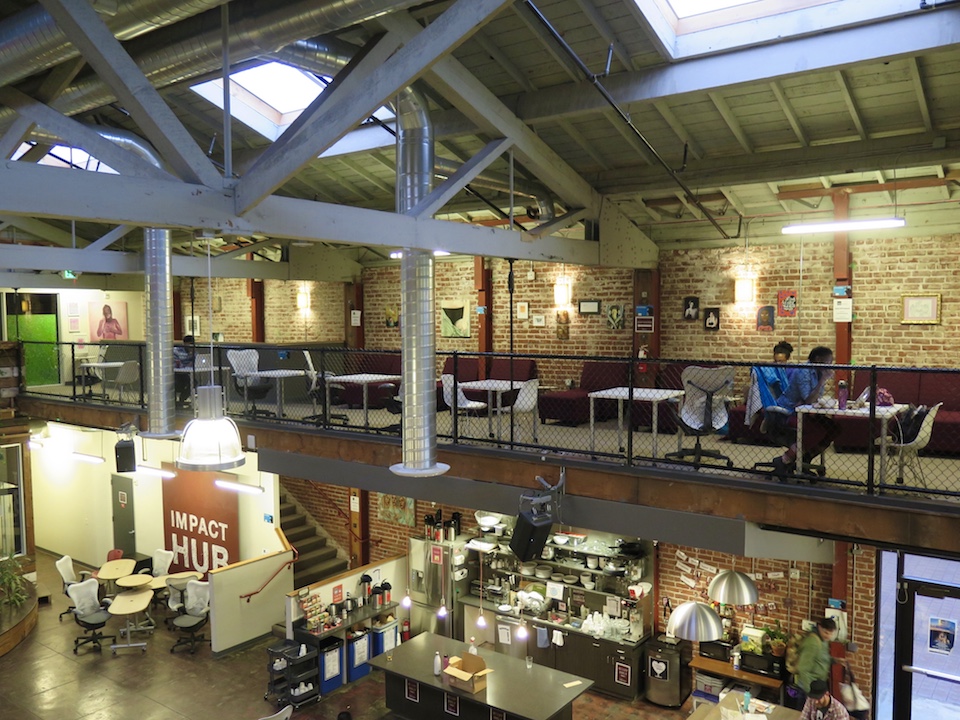 "It's important because it shows that we are in a resistance," said Christina Campbell, an event organizer. "We're out here, and we're going to let you know that we're pissed, and we're saying it through art."
The show features more than 100 pieces by women or non-binary artists exploring sexuality, race, immigration and womanhood and serves as a fundraiser for Planned Parenthood. 
The exhibit kicks off tonight with an opening night party for First Friday and runs through April 28.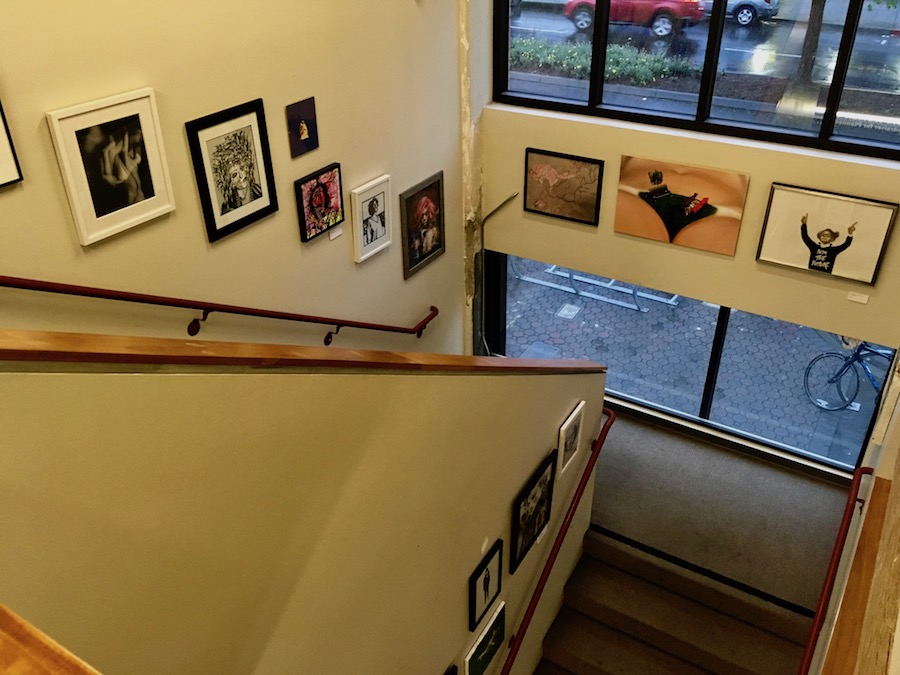 The idea came from a similar exhibition in New York. When Christina Campbell, Paula Commerford and Victoria Ayres each reached out separately to express interest in creating an iteration, the New York team put them in touch with each other and gave them full use of the name, graphics and logos. 
The theme for the show? "Nasty."
Artist Monica Tiulescu submitted a portrait from a series called "yawning." She chose it because "a nasty woman is a natural woman," she said. "Everybody yawns, and it's not a pretty sight."
The exhibition's goal is to serve as a platform for discussion "by allowing as many voices and as many narratives, as many story lines from a diverse group of local artists," said organizer Paula Commerford. "The art is kind of secondary to really getting people face-to-face and talking, getting community around art."
It is also a way for newer or lesser known local artists to get exposure. For many Nasty Women participants, this is their first show.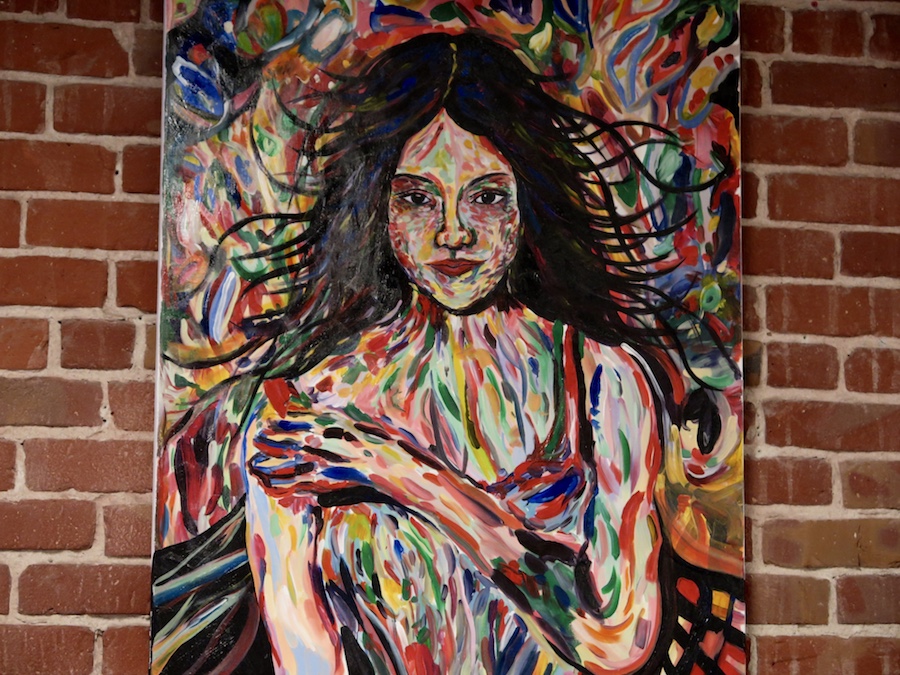 Wynne Leung paints on nights and weekend. As a refugee from China, Leung was raised by a single mother in Canada before moving to the US where she now works in tech.
"So it's like everything combined," she said. "After the elections, I just painted this and felt really good about it. It frightened me at first, but I feel like now it's time to talk about these things."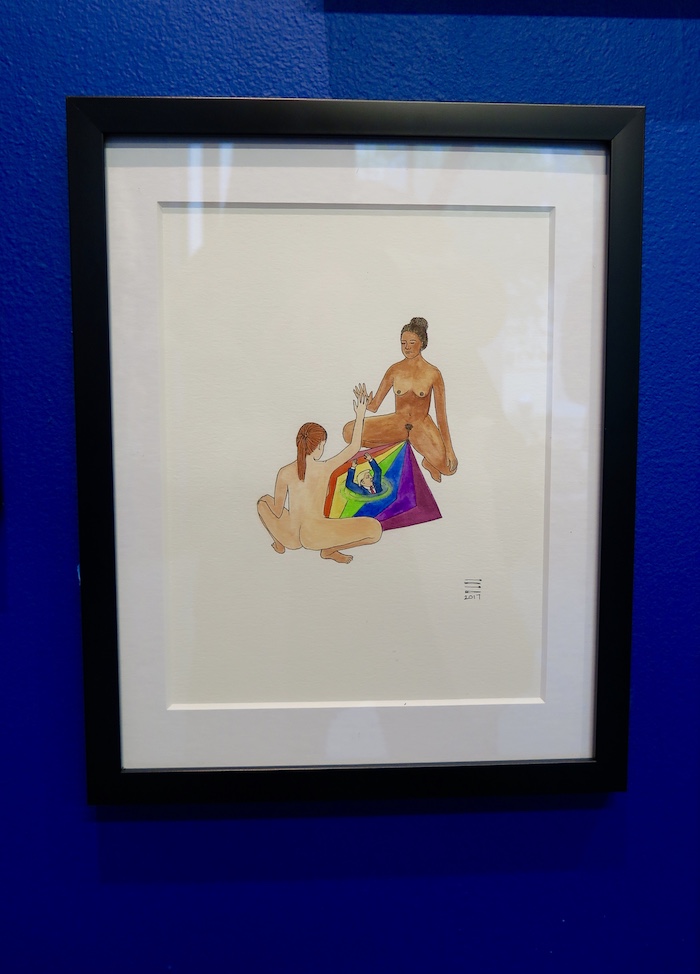 All the artwork is for sale or auction, with proceeds going to Planned Parenthood Mar Monte, which serves an average 250,000 people a year, 85 percent of whom are on some form of financial assistance.
Efforts to cut federal funding to the healthcare provider are succeeding and will only continue, said Cheri Greven, director of public affairs for Planned Parenthood Mar Monte.    
"Events like these are amazing," she said. "This is a different method, avenue, venue to lift voices, and that's what's going to make the change."
The First Friday event runs from 6:30pm–10pm at Impact Hub's Omi Gallery with musical guests, performances and almost all of the artists. Afterwards, the gallery will be open 9am–6pm Monday through Friday until April 28.