What it would be like if part of Octavia Boulevard were car-free? To test the idea, SFMTA has closed a half-block—from Linden to Hayes streets—to northbound traffic until April 7th.
While the area is closed to cars, a large chalkboard cube has been installed. Neighbors are invited to write down their ideas what they would like to see along the car-free stretch.
Locals had much to say, with trees showing up three times in the comments. Another popular idea was tacos, which showed up twice. 
On the more off-beat side: naked bicycling, laundry hanging, a hot tub, and a giant bong.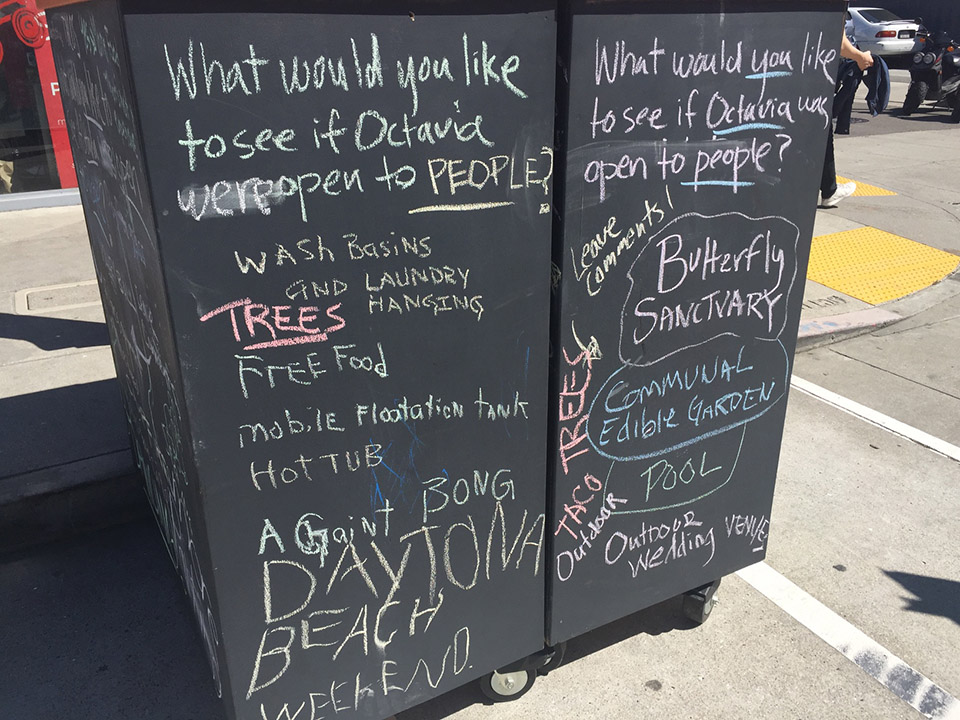 If the experiment goes well, the closure could be made permanent as part of the Octavia Boulevard Enhancement Project.
Got your own ideas on what you'd like to see in a car-free stretch of Octavia Boulevard? Let us know in the comments.