This month, the City of Oakland held four community meetings after it opened a nationwide search to find a permanent leader for the city's Fire Department.
Former Fire Chief Teresa Deloach-Reed retired from the force this month after a little more than five years on the job. For now, Assistant Fire Chief Mark Hoffmann is filling the role.
After the devastating San Pablo and Ghost Ship fires, public safety officials are rebuilding morale and working to regain community trust by opening the search process to public input.
Assistant to the City Administrator Joe DeVries told Hoodline that the next chief will ideally have interdepartmental experience and that officials are using social media to encourage residents to become part of the search process.
DeVries, who leads the search panel with Michael Hunt, special assistant to Mayor Libby Schaaf, said the city has held outreach meetings in different neighborhoods since the position has been advertised. After that, a 45-day application period begins, followed by candidate screening. The selection process, which begins next month, ends in July.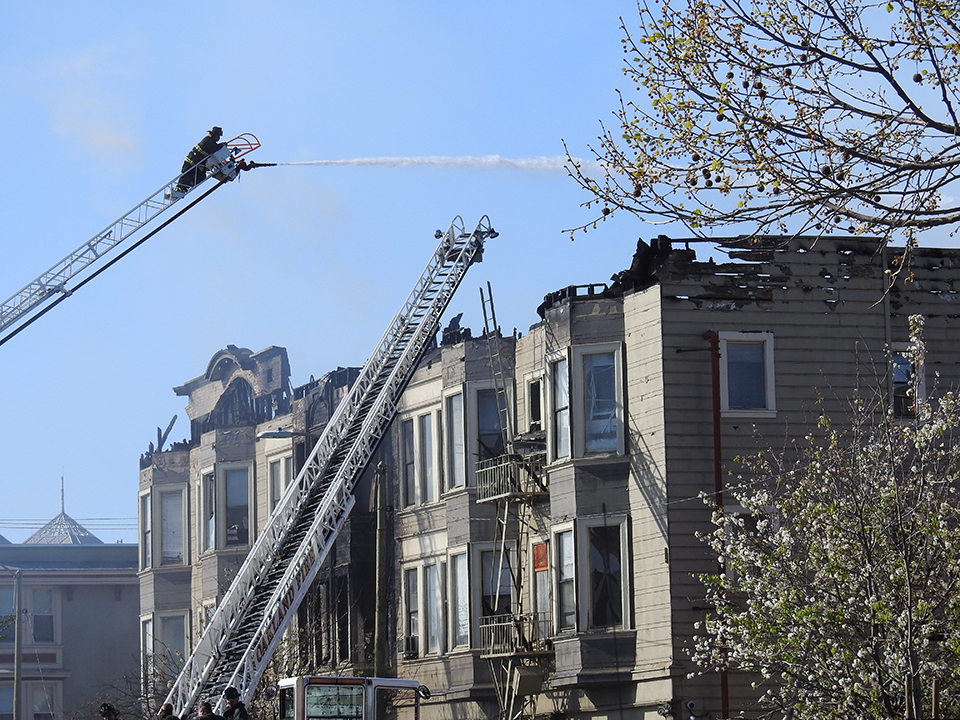 Hoodline attended a meeting for Central and East Oakland residents held at Garfield Elementary School on May 15th. Other search panel meetings were held at Montera Middle School, Skyline Community Church, and Sullivan Community Space in West Oakland.
The session at Garfield Elementary was sparsely attended, but participants asked Hunt and DeVries about the criteria and priorities they're using to identify a new leader.
Oakland firefighter Zac Unger, who also represents his union as Vice President of the International Association of Fire Fighters, told Hoodline that he and his members "are most interested in a chief who will advocate for the department."
Because the fire chief is the department's executive, "we're looking for someone who has experience speaking to city council members and city administrative staff," Unger said.
Although "a solid grounding in the fire service" is essential, "the fire chief must be able to talk to politicians and administrators on their level," said Unger. "Crucially, the chief must be able to occasionally say 'I don't know,' and then go find the answers."
The job posting, which notes that "the City of Oakland seeks a fresh perspective in a new Fire Chief," is open until July 3. Qualified applicants will have at least 25 years of experience working in fire services, including six years at the command level. Depending on qualifications, OFD's next Fire Chief will earn $155,313–$233,269 per year.
"The City must absolutely include community members in their interview process," said Unger. "Oaklanders represent many diverse constituencies, and we must include as many voices as possible when choosing the man or woman entrusted with safeguarding all of our town's citizens."