Lawmakers in Sacramento are discussing legislation that would permit bicyclists at intersections with stop signs to yield to traffic instead of coming to a full stop, a move that would permit them to breeze through intersections in the absence of approaching vehicles or pedestrians.
The practice is colloquially referred to as the "Idaho stop," or a "California roll."
Co-authored by State Senator Scott Wiener and Assemblymembers Phil Ting and Jay Obernolte, AB 1103 will be vetted and worked on by the Assembly Transportation Committee, but won't move forward through the legislative process in 2017.
Under the proposed legislation, cyclists would be authorized to "[approach] a stop sign, after slowing to a reasonable speed and yielding the right-of-way, to cautiously make a turn or proceed through the intersection without stopping, unless safety considerations require otherwise."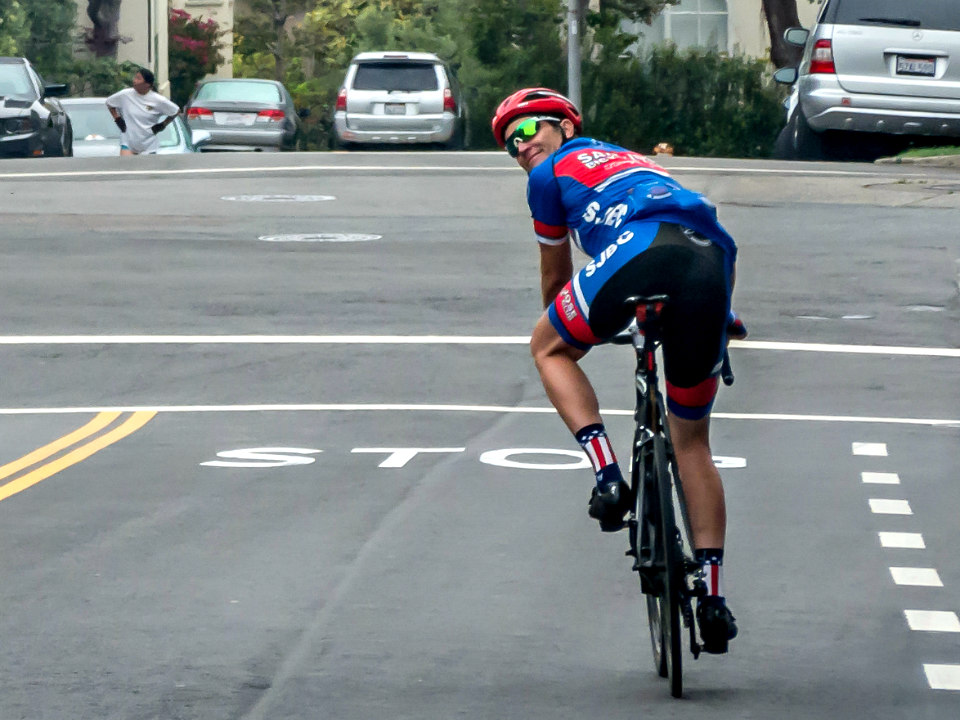 A similar effort to legalize California rolls won approval from the Board of Supervisors in 2015, but Mayor Lee vetoed the effort. Because the Board lacked the votes to override his veto, the Idaho stop flopped, SFist reports.
So far, groups opposed to the bill are the California Police Chiefs Association and AAA.
"Whether you call it the Idaho Stop or the California Roll," wrote Senator Wiener in an email, "it's a common-sense policy … That makes way more sense than forcing bicyclists to come to an unrealistic, foot down, full stop at every stop sign when there is no one else on the road. Our laws should encourage safe and reasonable bicycling habits, which this bill does."
Wiener hopes that his California Roll bill lands on the governor's desk next year.