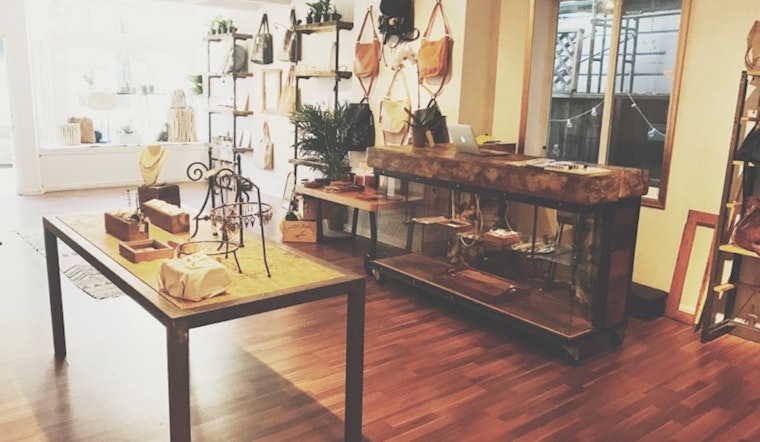 Published on May 30, 2017
Crossing the bridge into San Francisco, two Oakland-based businesses—Concept Forty-Seven and UnoEth—have partnered up to move into 631 Haight Street, tipster Elena K. told us.
Lower Haight's newest retailer offers eco-friendly beauty products, unique gifts, and one-of-a-kind leather goods from Ethiopia. 
The Haight St. expansion marks Concept Forty-Seven's second location in the Bay Area. Back in 2013, Ratliff opened her first location on Oakland's Telegraph Ave. The boutique supports over 100 local brands, including Ratliff's line of eco-friendly beauty supplies, Beija-Flor Naturals. 
Ratliff told us that the first Concept 47 in Oakland was intended to be a beauty concept store that carried her natural skin and hair care products and other lifestyle goods, but she ended up opening the space up to local makers, artists and artisans to sell their goods and hold community events. 
"I soon realized how much fun it is to curate a store with unique goods and build community in Temescal," she said. "I hope to bring the same energy to the Lower Haight." 

For Ratliff's partner, Rosa-Tedla, UnoEth started by accident. The idea for the company—which specializes in handmade leather bags from Ethiopia—came to her when her father brought her a beautiful bag from Addis Ababa. 
She told us that on her daily BART commutes between Oakland and San Francisco, friends, co-workers and even strangers would ask her where she had purchased the bag. 
"Over and over again, I told them all," she remembered, "'Sorry guys, the bag can't be purchased. It's custom-made from Ethiopia.'"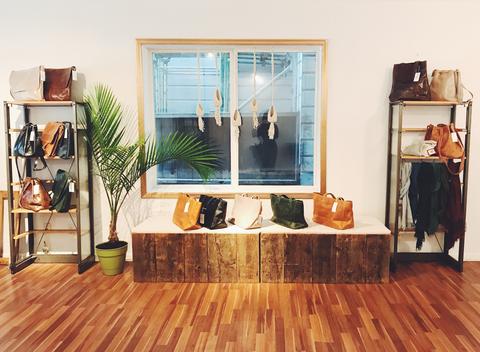 Eventually, she started taking custom orders when her father would return to Ethiopia for business, and just like that, UnoEth was born. Now, the bags are carried in stores across the Bay Area—including, of course, Concept Forty-Seven in Oakland.

Both Ratliff and Rosa-Tedla are happy to have landed in the Lower Haight. They report that, so far, the neighborhood has been been more than inviting.
"I love the vibe of the Lower Haight, it is so ME!" wrote Ratliff. "It seems to be diverse, laid back and with a good mixture of recent implants, San Francisco natives and interesting characters. It reminds me a lot of the Temescal neighborhood where Concept Forty-Seven #1 is located."
Ratliff also told us that like her first location, she plans to host community events to engage neighbors and other local artists.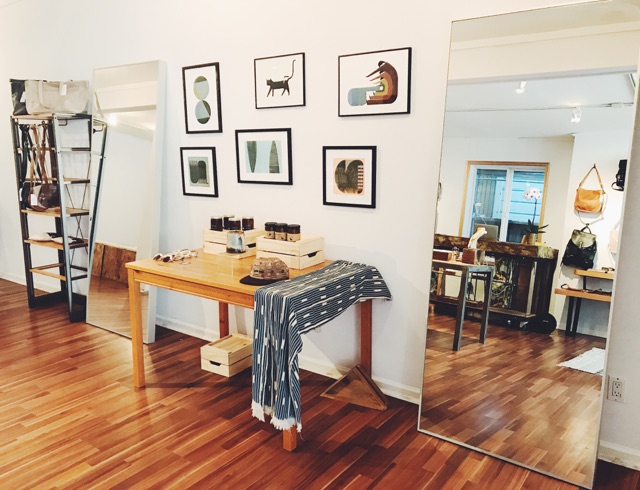 Rosa-Tedla, who had lived in the city as a college student at San Francisco State, echoed Ratliff's sentiments on  the vibe and general kindness she has seen in the neighborhood.
"Everyone is super friendly, welcoming, and supportive of small businesses," she told us. "Glad to call the Lower Haight our new home!"
Concept 47 is open Tuesdays through Sundays, from 12pm to 7pm.