Tomorrow, Muni's board of directors will vote on a $3,780,474 contract extension with NextBus, Inc. In January, the service — which tells passengers when the next transport is expected to arrive — heightened rider frustration by offering inaccurate predictions.
At the time, SFMTA said the problems were caused by outdated technology, and would last for several weeks until the system could be fixed. Since its installation in 2002, NextBus data has been transmitted through AT&T's 2G wireless mobile network, which started being deactivated sooner than anticipated, an SFMTA spokesperson said.
However, as we previously reported, AT&T first noted in an SEC filing five years ago that it intended to sunset its 2G network on January 1, 2017.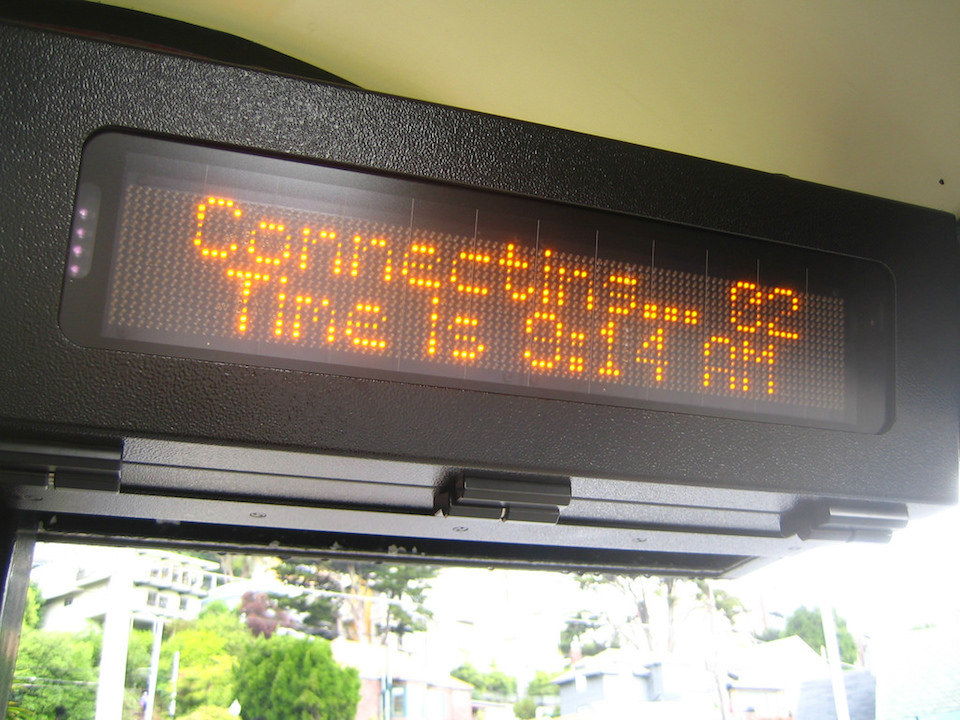 January's NextBus meltdown didn't sit well with the Board of Supervisors, with board president London Breed saying in a public meeting that the ordeal "shook confidence in the public transit system," the Examiner reports.
If the NextBus extension is given the go-ahead by MTA's board tomorrow, it will require final approval by the Board of Supervisors.
According to the Examiner, because SFMTA's contract with NextBus is set to expire in July, the agency is seeking an extension until it can vet other providers, something it's reportedly planning to complete by early next year.
Although a new Automatic Vehicle Location System (AVLS) contract may very well go to NextBus (assuming the company bids), SFMTA staff are searching for other vendors that can help the agency transition from a cellular network to a radio-based system (Radio Communications and Computer Aided Dispatch/Automatic Vehicle Location, or CAD/AVL) for providing predictive bus-tracking services.
The vendor search allegedly has nothing to do with what took place in January. With the forthcoming technology (which relies on an internal radio network instead of GPS), outages like the ones earlier this year should be eliminated.