Yesterday, a man visiting the blooming corpse flower at the Conservatory of Flowers in Golden Gate Park reached across a barrier and handled the exotic plant while a female companion took photos. Fortunately, the plant, nicknamed "Terra the Titan," had completed blooming.
Conservatory spokesperson Nina Sazevich told Hoodline that staff were "saddened" that the visitor behaved "in a way that jeopardizes not only the plant but other visitors' ability to experience something so fascinating and rare."
Sazevich said staffers arranged stanchions and a row of potted plants specifically to prevent visitors from getting handsy with Terra the Titan.
Amorphophallus titanum has a flower taller than four feet which can grow up to three inches daily. Nearly extinct in its native Sumatra and Indonesia, its blossom attracts pollinators that feed on dead animals.
According to Wikipedia, the flower smells like rotting fish, sweaty socks, limburger cheese, mouthwash, flowers, and well, poop.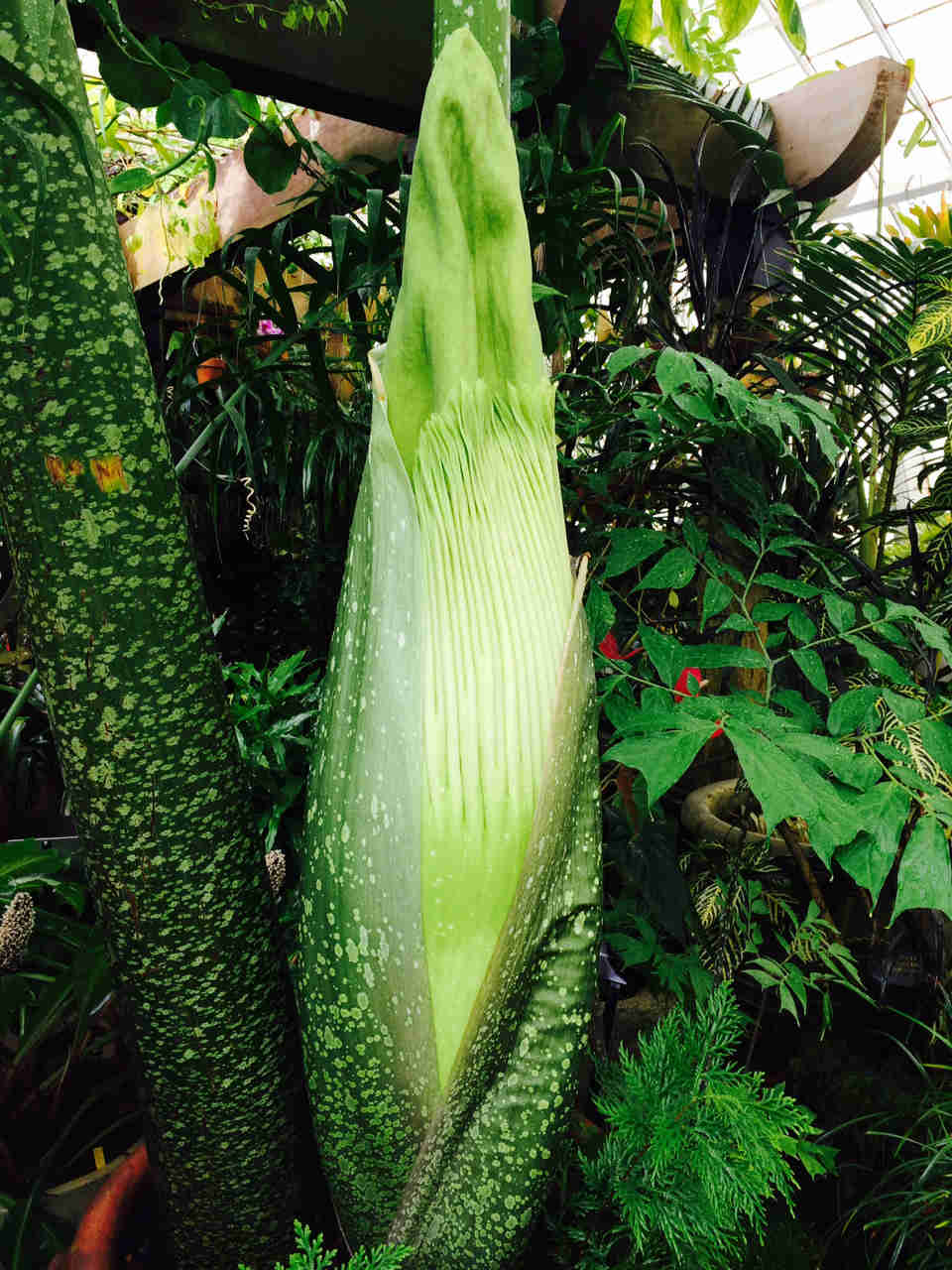 The video shows that yesterday's groper visited after the plant's inner central tube structure (the spadix) had collapsed and Conservatory volunteers "were no longer staffing the room intensively," Sazevich said.
"Plant parts can be delicate and easily damaged if handled improperly," she added, which is why "only staff was allowed to touch Terra for daily inspection and measurement."
Although the bloom is over, Terra will remain on display for several days. "We are hoping that our efforts to hand pollinate Terra will result in some viable seeds," said Sazevich.
If you can't make it to the Conservatory during regular visitor hours (10–6), watch this live YouTube feed: