If you've ever walked by 16th St. BART in San Francisco, or Oakland's Fruitvale Public Market, chances are you've seen the colorful storefronts of Nieves Cinco de Mayo. Owner Luis Abundis has been making and serving ice cream since 1991, but after 26 years in the industry, he needed some help.
To expand, Abundis recently launched a Kiva campaign for a $10,000 loan to purchase a new ice cream maker. Before 30 days passed, 147 lenders helped him reach his goal. Abundis told Hoodline he'll use the funds as a down payment on a machine that will dramatically boost daily capacity.
"I'm going to buy the kind of machine that is going to help us make a lot more," he said. "I make six ice creams every day, now with the new machine, I can make 10, 15 or 20."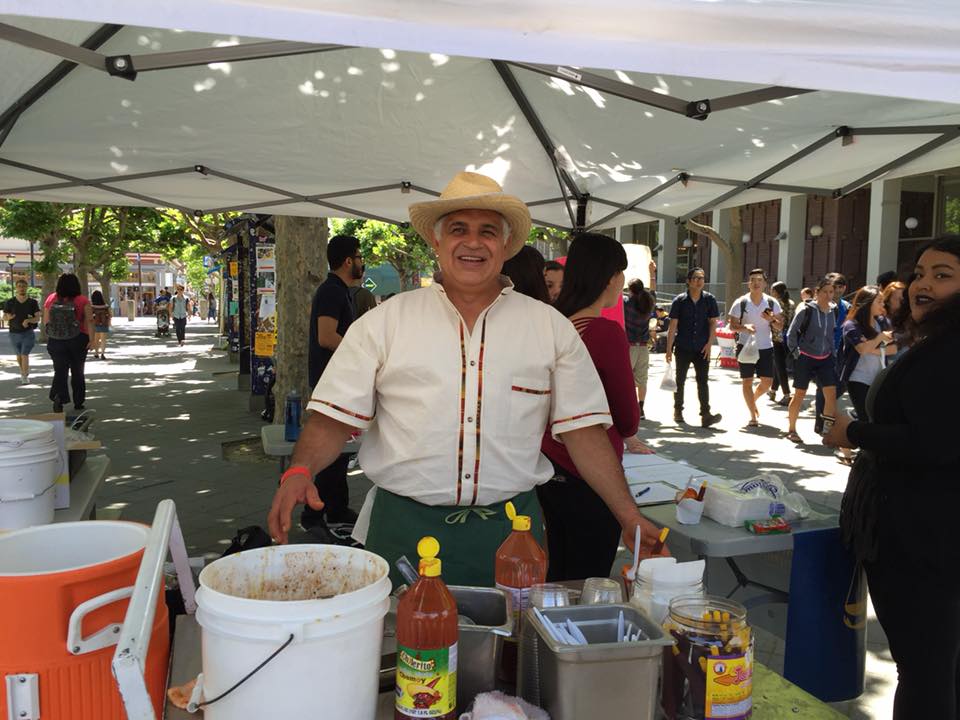 In addition to his shops, Abundis sells his wares to two Mexican restaurants in Oakland, "but now, I think it's going to be easy for us to more than double the production and try to sell a lot more," he said.
Abundis, who moved to Oakland from Guadalajara, Mexico, learned to make ice cream with his uncle with a hand-cranked machine when he was a teenager. After moving to the Bay Area, he began selling ice cream from a cart at a Cinco de Mayo festival in 1991.
By 1994, he upgraded to a truck and also operated a Mexican restaurant at High St. and International Blvd., now closed. After a fire closed a different Mission location in 2015, he now has a store at Fruitvale Public Market and another near 16th St. BART.
Since growing the business from a push cart to two brick-and-mortar locations, Abundis has become involved with the Oakland community. He even offers ice-cream-making classes for elementary, junior high and high school students.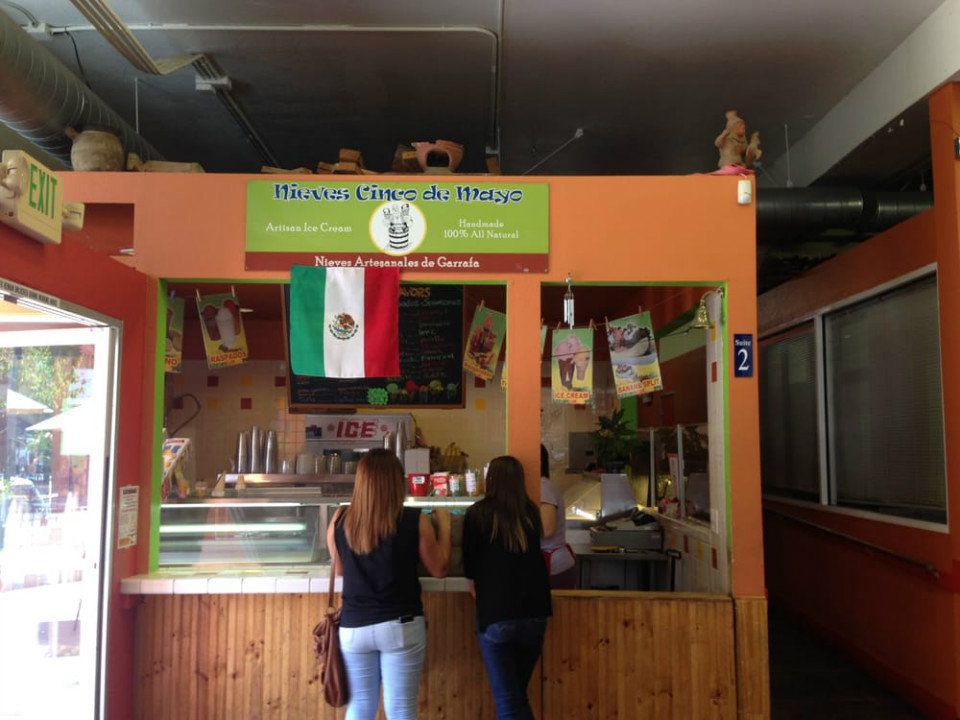 Customers may choose from an expansive menu of ice cream flavors, sorbets, sorbetes (traditional ice cream made in the Philippines) and snow cones. Abundis continues to make many of the flavors he grew up with in Mexico, including nuez (walnut), corn, and ompope (similar to egg nog).
"I'm super happy," said Abundis. "I didn't expect that people would answer, but my daughter helped me out with it, and the people believe in us."
Nieves Cinco de Mayo has locations at 3052 16th St. in San Francisco and at 3301 E 12th St. in Oakland. The Mission shop is open daily from 10–8, while the Fruitvale location is open from 10–7, 11–7 on weekends.