Two separate efforts kick off this month in the Richmond and Outer Sunset to pick up litter and cigarette butts to keep these outer neighborhoods a little cleaner.
Both cleanup campaigns follow the focus earlier this year on cigarette litter removal and the installation of cigarette receptacles along Balboa St., organized by the Richmond District Neighborhood Center (RNDC).
The Surfrider Foundation, a nonprofit group that protects the oceans, is working with Richmond and Outer Sunset groups to clean up cigarette butts in an ongoing campaign called "Hold Onto Your Butt."
Despite the fact that they're the world's most frequently littered item, cigarette butts aren't biodegradable. Instead, they break down into microplastics that pollute the oceans.
An estimated 4.5 trillion cigarette butts are discarded each year, resulting in 845,000 tons of litter, according to the foundation.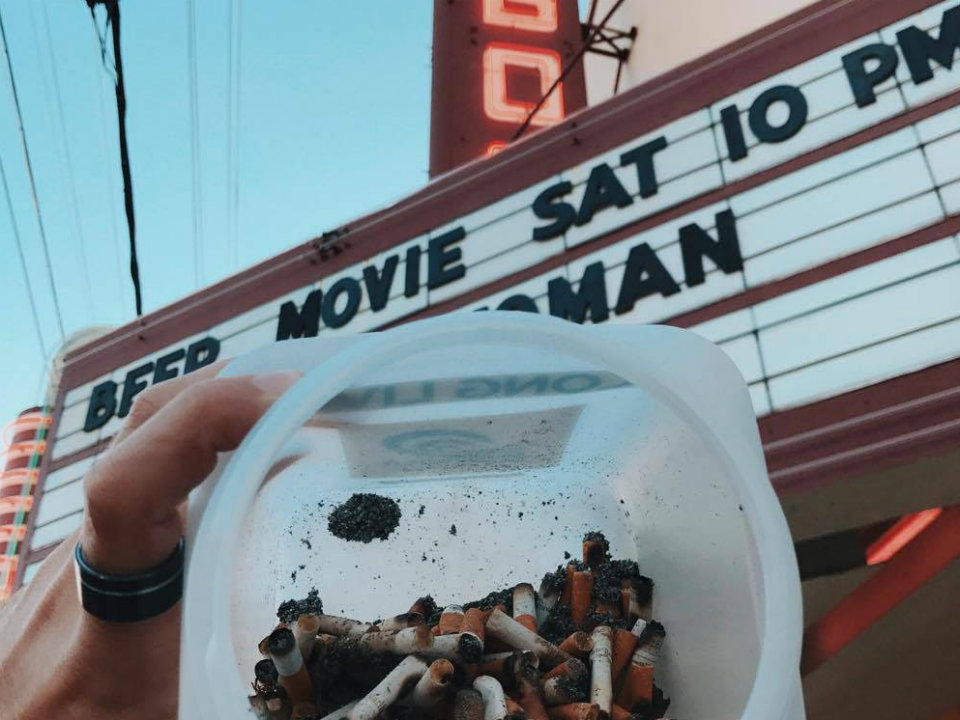 To combat the issue on a local level, RNDC is working to clear Clement St. from Arguello to Funston. Like previous efforts along outer Balboa, the work is a prelude to potentially installing permanent waste bins for cigarette disposal. 
An earlier cleanup netted more than 6,000 cigarette butts, leading Pawel Dlugosz of RNDC to dub the cleanup "a crowning achievement for the Balboa Village-Outer Balboa commercial corridor."

This weekend's upcoming cleanup was "a direct result of the interest and positive feedback" generated by the installation of the ashcans on Balboa, said Dlugosz. The event kicks off tomorrow at 10am in the 3rd Ave. parklet on Clement St.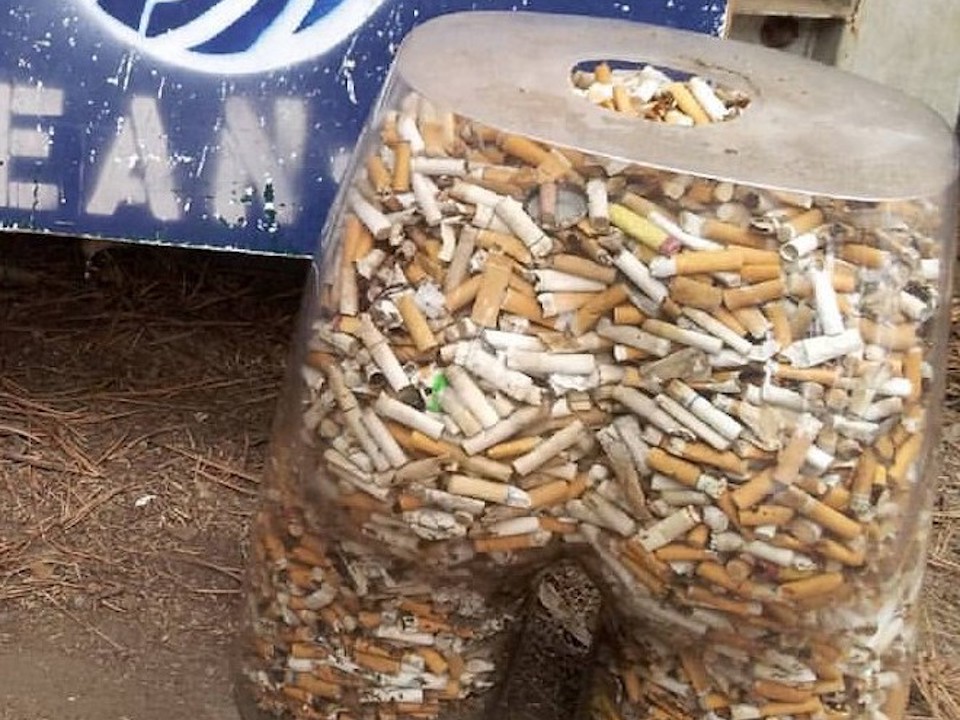 A second effort is also in the works with the June 30th launch of an Ocean Beach ashcan pilot program, sponsored by Supervisors Sandra Lee Fewer, Katy Tang and Surfrider Foundation.
The pilot program involves the installation of 40 cigarette butt receptacles around the Richmond and Sunset. The bins will be monitored by Public Works for a six-month trial period.
It follows an earlier cigarette butt cleanup in the neighborhood, similar to the one in the Richmond. 
The program will launch next Friday at Stairwell 17—across from the Beach Chalet—on Ocean Beach, along with a volunteer-driven garbage pickup to help clear the beach. 
Although the work isn't done, the Surfrider Foundation believes that the groups have already made a difference.
"The proof is in the butt, as they (may or may not) say," the organization wrote on its blog, "and we hope the passion and efforts of this neighborhood to have clean streets, free of toxic plastic cigarette litter, will make installation of cigarette receptacles or buttcyclers a no-brainer."