Fine dining can take the chill off a summer evening in San Francisco, but Michelin-starred eatery State Bird Provisions (1529 Fillmore St.) is preparing to temporarily close its doors for renovations in August.
Chef-owners Stuart Brioza and Nicole Krasinski are shuttering the restaurant on August 21 with a goal of reopening the week after Labor Day, although an exact date has yet to be determined.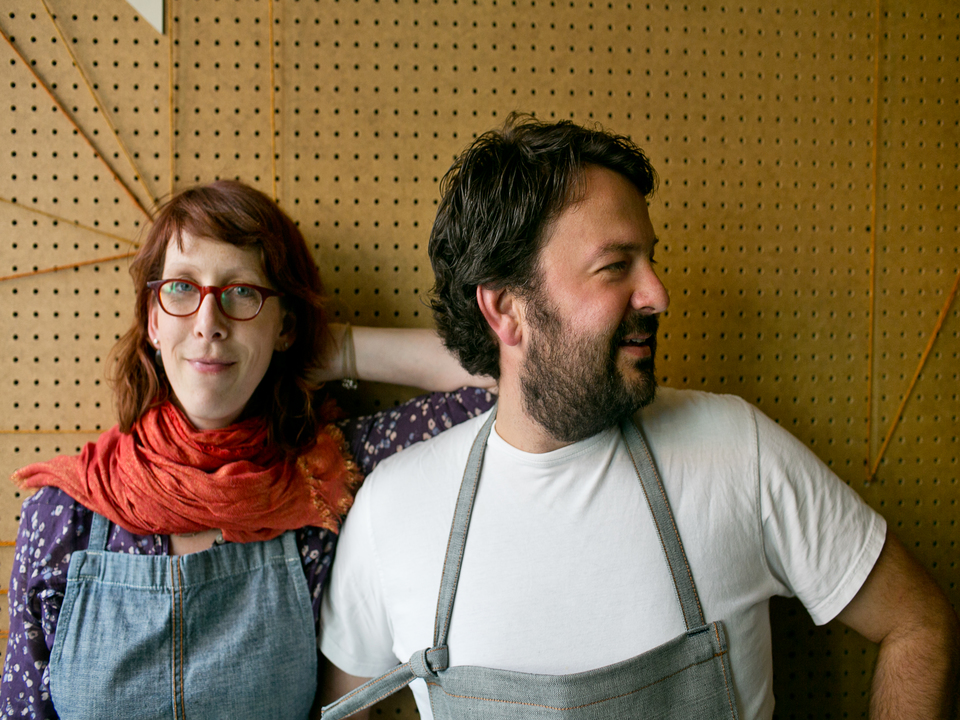 Five and a half years into service, Brioza said he and Krasinski are thinking ahead for the next five years. The owners plan to refurbish the restaurant, focusing on changes that would optimize the staff's ability to serve customers. 
"We have staff that have been with us at State Bird from the first couple of years," Brioza said, "[and] several who have been with the restaurant from day one. They are the heart and soul of the place, and key in generating a loyal following." 

Workers will replace all of the tabletops in the dining room, install new handmade lighting designs, polish the floors and install a new air conditioning unit. 
Plans also call for replacing refrigeration units in the bar and kitchen and installing new countertops and cooking equipment. In the rear kitchen, owners are replacing floors and upgrading the grease trap.

After the renovation, the restaurant will continue to evolve its current concept— a spin on à la carte service, similar to dim sum—in which roving carts bring trays of small, California-style dishes to diners' tables.
Instead of making dramatic changes to the food, there would be more of an "enhancement" to offerings, said Brioza.
"We will be adding two smaller carts to the lineup, for a total of three," he said. "As for the menu, our chef team will be working on several new additions to the current roster of celebrated dishes."
Recent additions by chef de cuisine Gaby Maeda include pork ribs with black bean sauce and silken tofu with clams and pickled ramps.
However, mainstays such as garlic bread with burrata, duck liver mousse with almond biscuits, ricotta pancakes and of course, the state bird (quail), will never leave the menu, Brioza told us.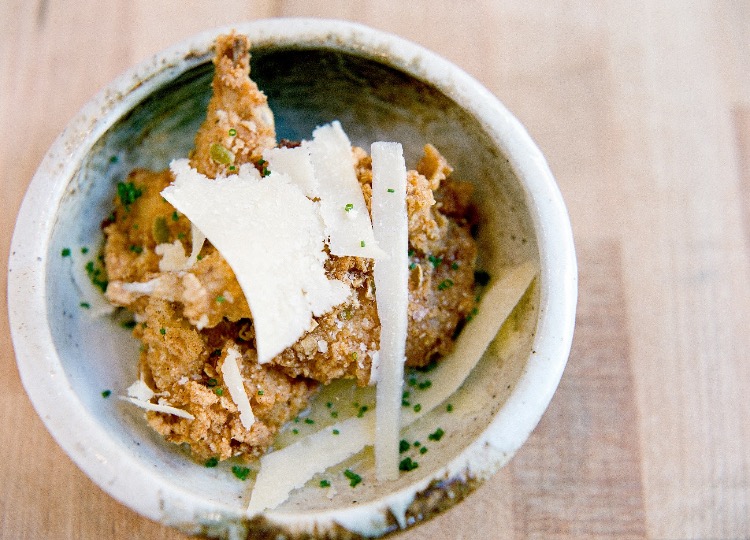 As Brioza and Krasinski get closer to re-opening what they are calling "State Bird 3.0," a date will be set for the reservation book to open again. The team will announce the date through social media and newsletter.
Competition for reservations—and even the walk-in line—will likely continue to be strong. "Reservations continue to book out about 60 days in advance for the reservable 70% of our dining room," said Brioza, "and the remaining 30% is strong with walk-in traffic."
During the renovation, diners can head over to sister restaurant The Progress, next door at 1525 Fillmore St. In the fall, fans can attempt the restaurant's dishes on their own: the first State Bird Provisions cookbook comes out on October 24th.