By
Hoodline
- Published on June 12, 2017.
With summer right around the corner, ice cream shops around the country are about to get a lot busier. But when it comes to getting the best ice cream around, do you know where to go?
To get the scoop, Hoodline crunched the numbers to find the top 50 ice cream shops around the country, using Yelp data from May and our own signature recipe to produce a data-driven breakdown of where America's most iconic ice cream establishments call home—and how Philadelphia ranks.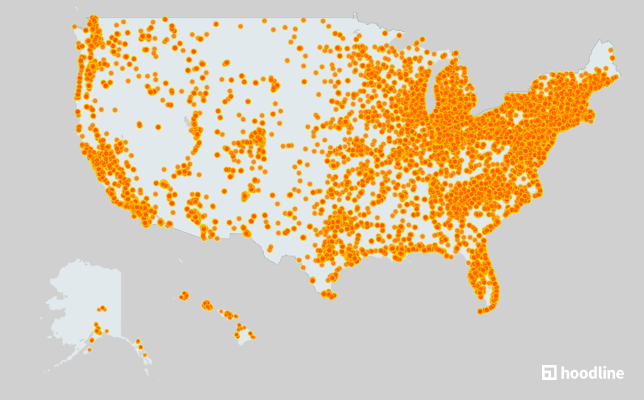 As it turns out, Philadelphians are well represented, with one of the nation's best ice cream operations. Landing on our list at #39 is Capogiro Gelato, a local favorite since 2002 that has an impressive 4.5- star average with 741 reviews.
What makes Capogiro Gelato special? Its extensive list of flavors contributes to its popularity. Each morning, employees make 27 fresh flavors, including Italian classics like stracciatella, pistachio and nocciola. However, Capogiro's also dishes out creative seasonal concoctions, such as lemon opal basil, rosemary honey goat's milk, mascarpone and fig, and blueberry and cream, heightening its appeal to ice cream aficionados.
Want to know where to score the creamiest, most delicious ice cream the country has to offer? Here's the rundown of America's top 50 can't miss ice creameries: