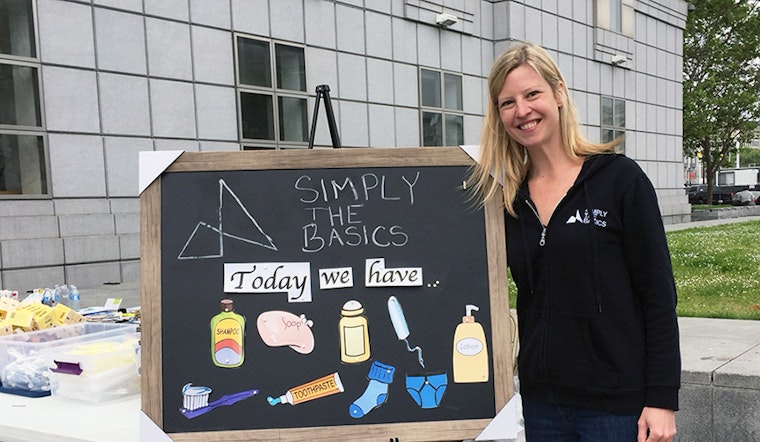 Published on July 24, 2017
After six years at Project Homeless Connect (PHC), CEO Kara Zordel recently announced that she would step away in 2018 to focus on her health. to fill that gap, Simply the Basics founder Meghan Freebeck has joined PHC as acting CEO. 
First created in 2004 by then-Mayor Gavin Newsom and the San Francisco Department of Public Health, PHC brings necessary services—from food to dentures—to people experiencing homelessness. 
The organization also partners with other nonprofits, including Simply the Basics, which provides hygiene kits in reusable tote bags to people and organizations in need. In June, PHC said that it had provided more than 6,000 services to 2534 participants in the first half of 2017.
Hoodline sat down with Freebeck to learn more about how she'll be moving PHC forward.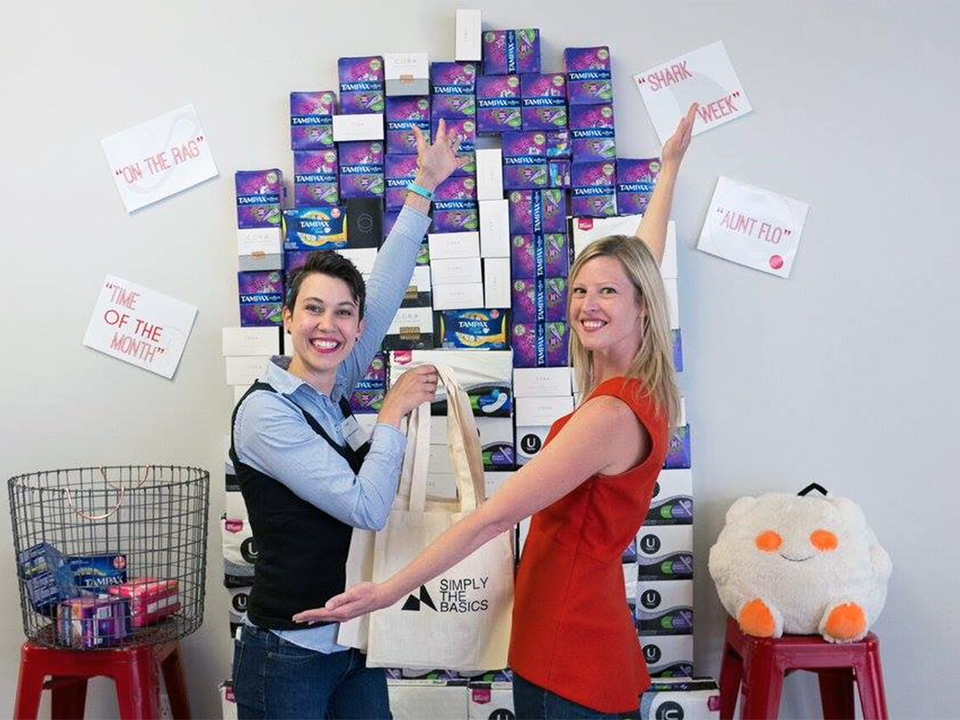 You are acting CEO of PHC. What does that mean?

Kara Zordel will remain the CEO for another year. As she focuses on her health, she will be working more remotely. I will be able to take on more in-person meetings, more at office work, more heavy lifting. She is really profound in the industry, profound in her impact, and her vision. It's an unique opportunity, where we are going to be this dynamic duo.
At Simply the Basics, what prepared you for the new role?
An impact goal of Simply the Basics has always been to save nonprofits time and resources so that they can focus on greater goals. In our first year, we saved our nonprofit partners an average of 11 hours of staff time every week—valued at roughly $54,000 annually—resulting in more opportunities to focus on client needs, including mental and physical health, housing, and employment.
Project Homeless Connect was one of our first partnerships. For my part, [at PHC], I plan to enable staff with the tools, resources, and support necessary.

Why did you decide to join?
Initially, Kara reached out to me for the position. When she approached me, I was very hesitant. Because Simply the Basics is doing amazing stuff, I didn't want to step away from that.
When I expressed this to her, she said we both have these programs and they are making such an impact. So why don't we just duplicate our efforts and cut our admin costs in half? My first day at PHC was in mid-June.
Are there any topics you want to focus on?
Right now I'm still learning—the team is incredible.
PHC has also been replicated in over 250 cities. We do have a goal of formalizing those relationships and making sure that all of them really have the same values, as every city has different needs.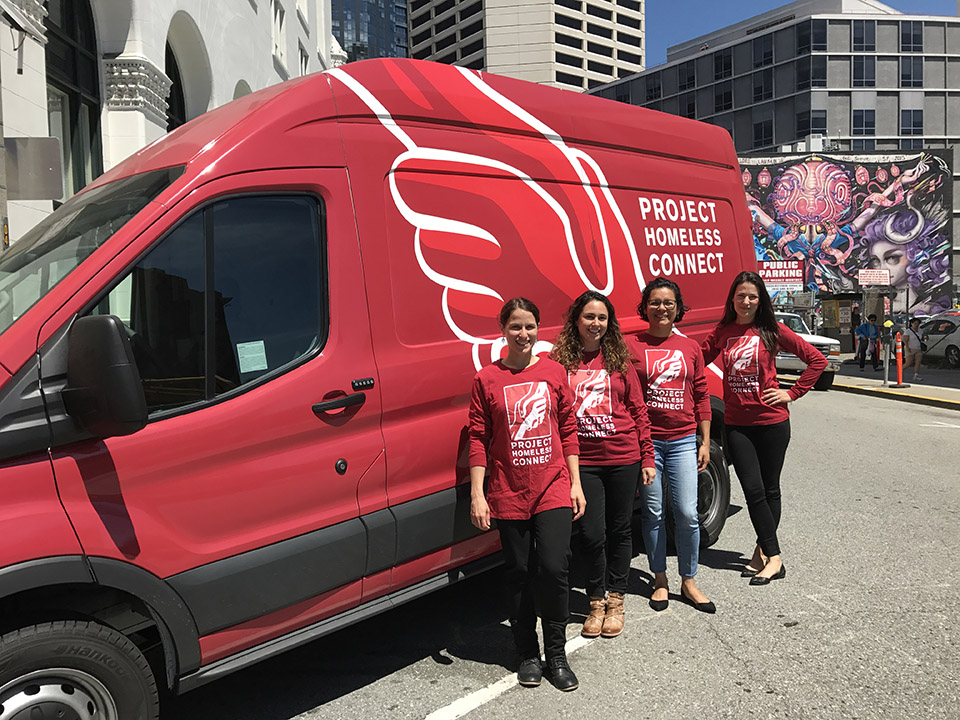 In your opinion, how can locals help people experiencing homelessness?

I believe that the best way is to ask someone what help they need.
I often find myself without cash, so I can be honest and say that I can go in a grocery store to buy something. I can ask the individual, "What is one thing that you really need right now?"
I also respect that everyone is going to set their own level of comfort and safety. So if that's not something you are comfortable with, that could be an opportunity to make a contribution to an organization.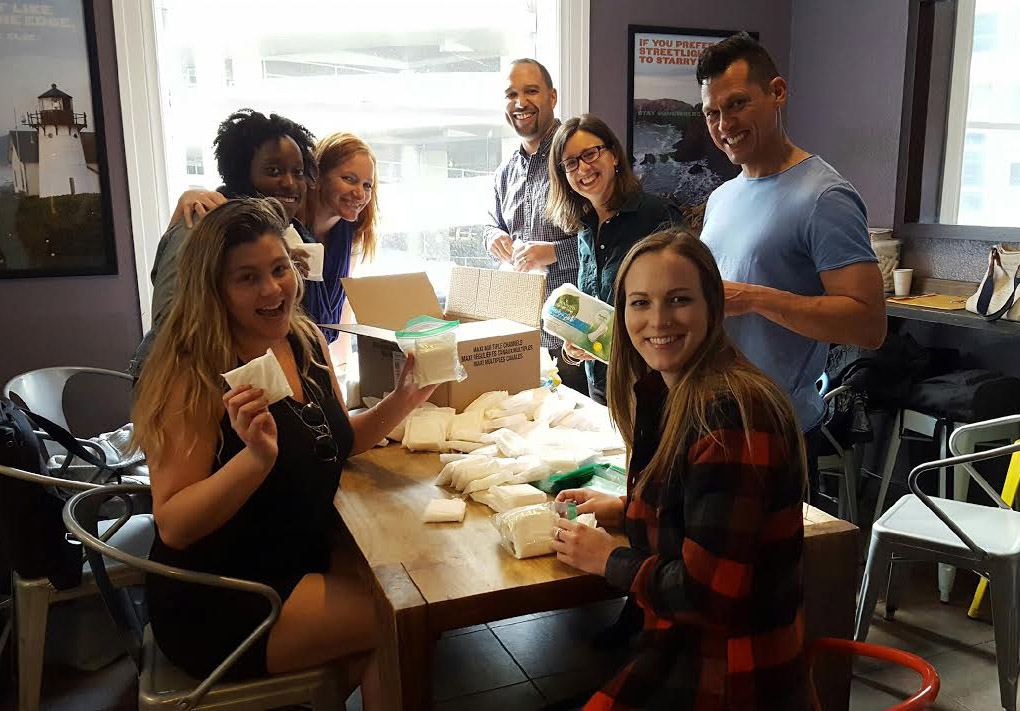 Anything else you want our readers to know?

I want them to know that we understand that people of San Francisco are frustrated, and they are feeling that not enough is being done. But if you look closely, there are a ton of really incredible people doing a lot.
We are here, we are working hard and we have the same goal as you.

What goal is that?
Ending homelessness: the goal is to have zero people in San Francisco who have nowhere to go tonight.