Retired decorator Stewart Morton wasn't expecting it, but it happened: he got a call from Castro landlord Les Natali.
"We'd talked over a year ago about whether 18th Street was still open for me to do a pop-up, but nothing happened," Morton said. "Then he called me a couple of months ago and asked if I was still interested—I'd just shipped 20 trucks of furniture to an auction house in Oakland."
But, after some back-and-forth, Morton opened a furniture pop-up in the former Lee Loy Cleaners last month.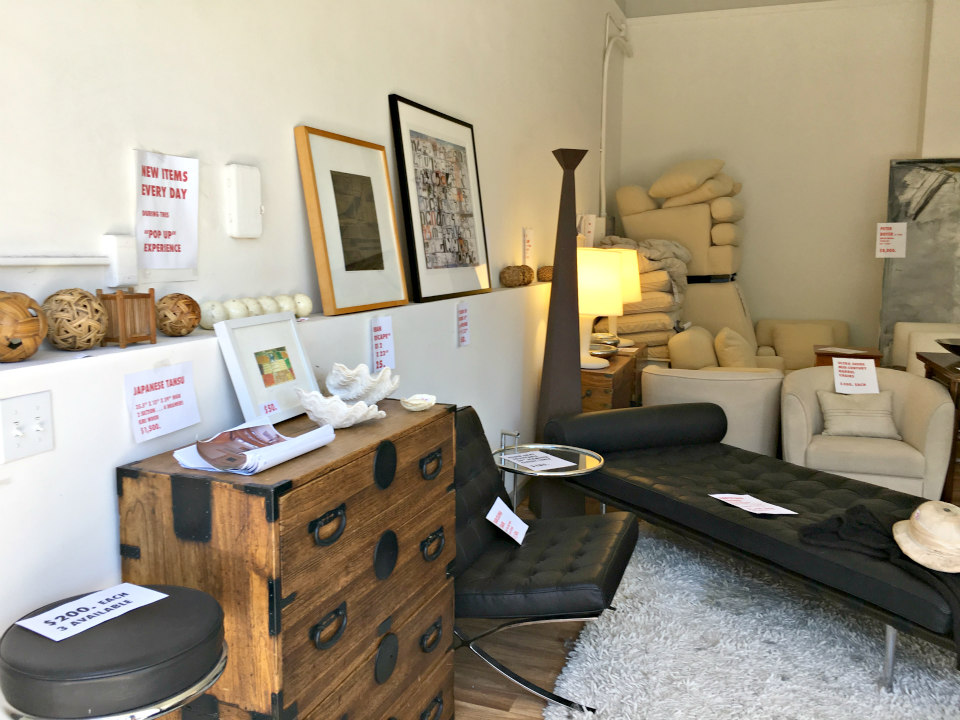 Morton, a fifth-generation San Franciscan whose great-great-grandfather headed the Presidio Army base during the Civil War, has been a decorator since the 1960s and has done over 4,000 stagings since the early '90s.
He said he's flipped dozens of properties around the city over the past 50 years and has served on the city's Historic Preservation Committee under mayors Moscone, Feinstein and Jordan.
Although Morton retired last year, he's done furniture pop-ups on Sacramento Street, in the Marina and in Mission Bay before opening up in the Castro in June.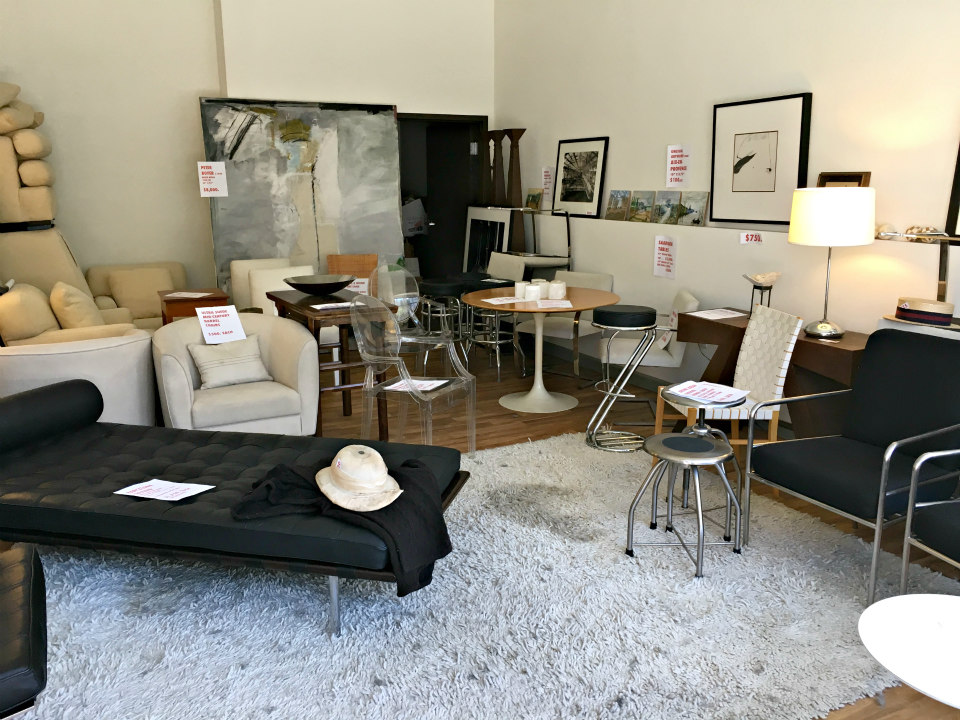 "I always have an eclectic mix," said the Telegraph Hill resident.
Morton currently has a large inventory, including mid-century modern Parisian table lamps, a Japanese tansu, a Chinese Alder Table, Louis ghost arm chairs, a couple of Saarinen tables and a massive painting by Peter Boyer.
And a 12-year-old Newfoundland named Tosca, who fills the role of both store greeter and doormat.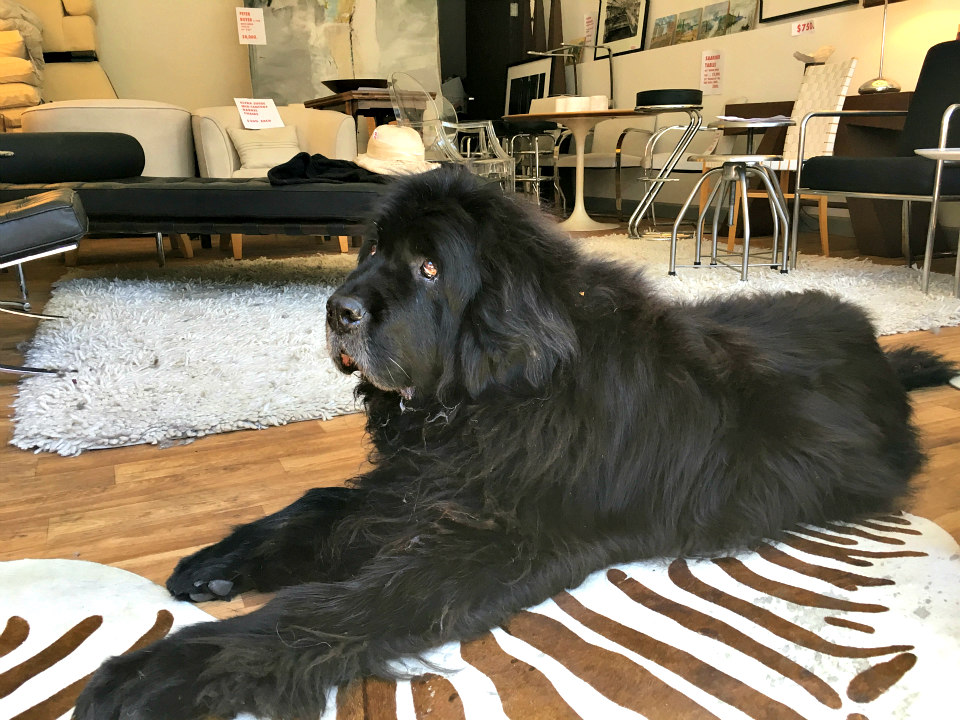 Morton said so far, his 18th Street pop-up has been "great," foot traffic has been "good," and "pedestrians have been amazing." He's also said he's managed to sell a lot in his first 30 days.
"I'm loving the food around here," he added.
Morton's furniture pop-up is open daily from 11am-3pm, but he's also available by appointment (415-441-3322). He plans to operate out of 4144 18th St. for at least the next couple of months.