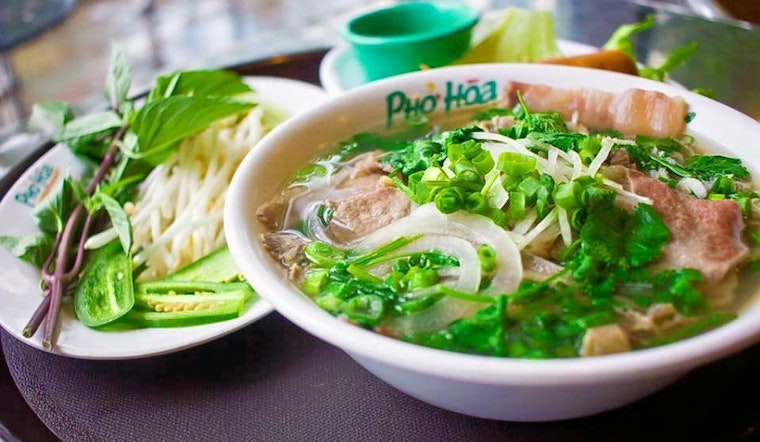 Published on July 24, 2017
A new Vietnamese spot has opened for business in the neighborhood. The new arrival to Fairbanks / Northwest Crossing, called Pho Hoa Noodle Soup, is located at 13280 Northwest Fwy.
With franchise locations in the United States, Canada and Asia, Pho Hoa isn't a newcomer to Vietnamese cuisine, but it's got a specific aim:
At Pho Hoa, our passion is simple: to make a healthier Vietnamese Pho noodle soup that offers the same robust flavors and aromas of traditional pho. That's why we've revolutionized the way pho is made! Instead of using a customary bone marrow broth, which is extremely high in calories and cholesterol, we use the highest quality meats to produce our soups.
The streamlined menu includes a selection of beef, chicken, and vegetarian soups to please all palates, plus an array of beverages to wash it all down. (See the full menu here.)
With a 3.5-star rating out of three reviews on Yelp so far, Pho Hoa Noodle Soup is getting solid feedback from clientele.
Trang H., who was among the first Yelpers to review the new spot on July 21st, said: "Looking for delicious Pho? Look no further!! Pho Hoa is the spot. Pho is best around the area."
Intrigued? Stop in to try it for yourself. Pho Hoa Noodle Soup is open daily from 9am–9pm.