A large number of San Francisco Police deployed to Dolores Park this evening after a disturbance occurred during a skateboard race shortly after 7pm.
Riders were gathered for the second annual running of The Hill Bomb, a skating event that takes place on the hilly portion of Dolores Street between 19th and 21st Streets.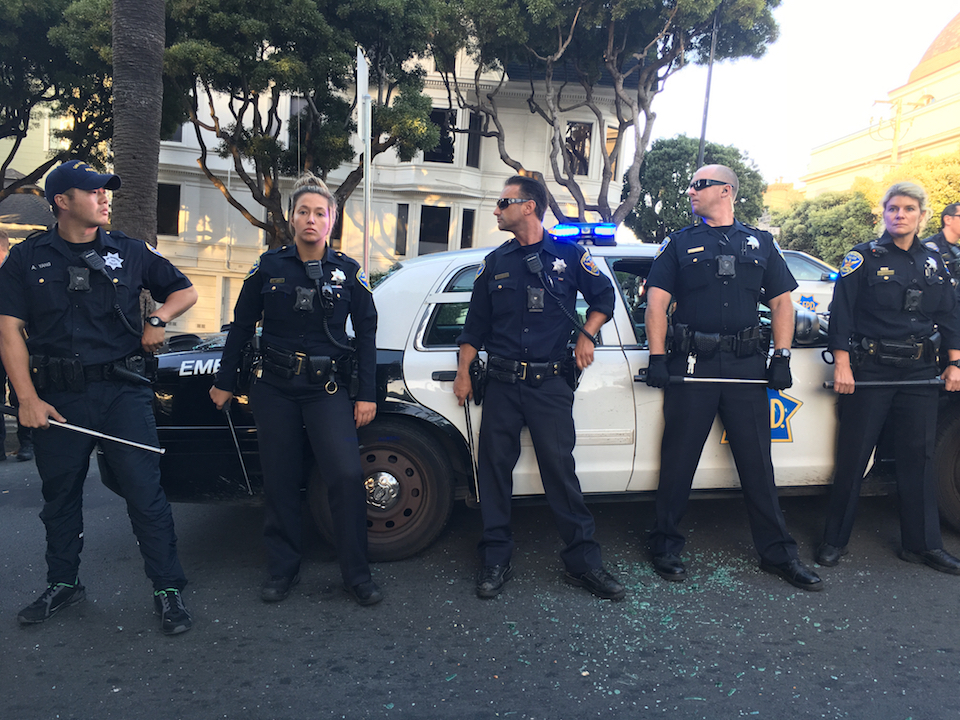 An eyewitness told Hoodline that a group of skateboarders was racing when one rider crashed into a police car and was "severely injured."
According to Twitter user @barryoreilly, "police drove into a skateboarder while trying to block the hill." A video shot by Instagram user swarmlife captures the moment of impact.
After that, "someone threw a beer at a cop," another witness told Hoodline. A unnamed SFPD officer told our reporter that a sergeant who responded to the disturbance was struck in the head with a skateboard and was removed via ambulance.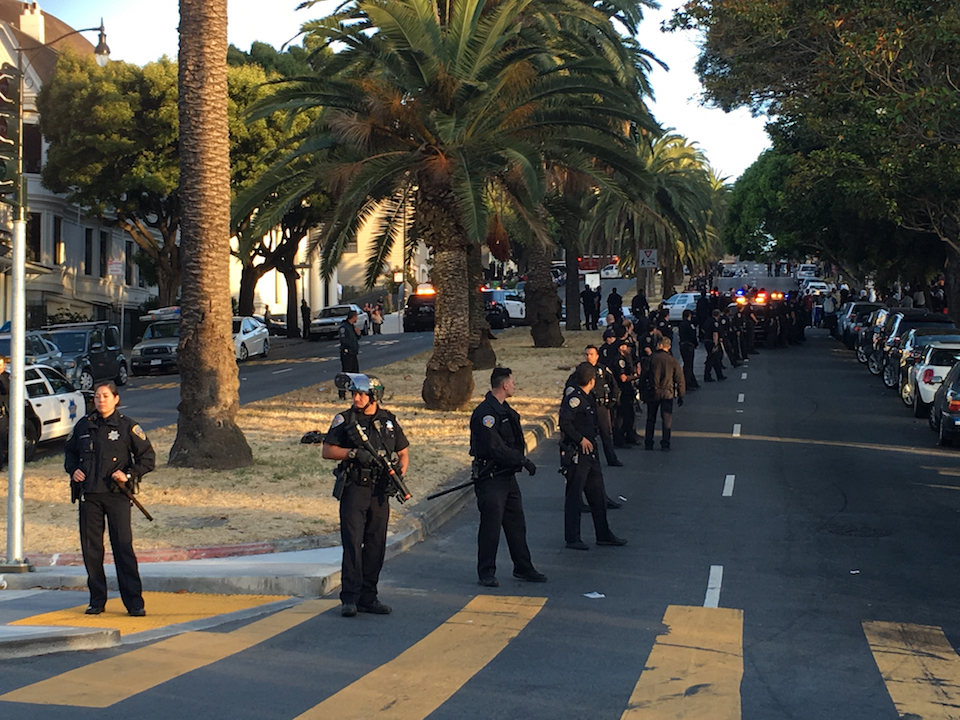 By 8pm, approximately 13 police cars and 40 uniformed officers were restricting access to Dolores Street between 18th and 19th Streets.
Despite the police presence, riders continued to skate downhill.
Police are searching for an unknown 18-year-old who allegedly vandalized a squad car and are asking the public to avoid the area as they manage the scene.
#Breaking, Avoid the area of #SF #DoloresPark due to #SFPD police activity. Expect traffic delays. #sftraffic. pic.twitter.com/uGNR9Ubi6L

— San Francisco Police (@SFPD) July 12, 2017
Several videos on YouTube of last year's Hill Bomb show a large group of riders and spectators, along with SFPD vehicles, but police didn't interfere with the event. It's unclear whether police were attempting to break up this year's Hill Bomb when the collision occurred.