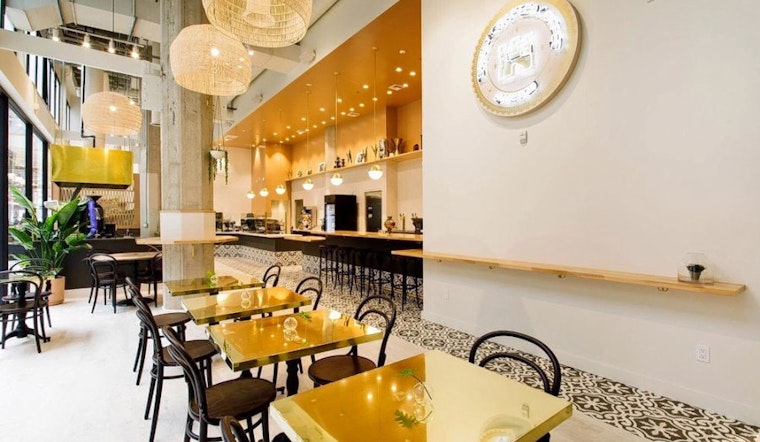 Published on August 10, 2017
A new Cuban café offering coffee, sandwiches and more has opened its doors. Called Don Francisco's Coffee Casa Cubana, the new addition is located at 541 S Spring St. in DTLA.
Don Francisco's Coffee has a long family history with coffee roasting, going back to the family's patriarch, Don Francisco Gaviña, who brought coffee knowledge shared by his father in Cuba, to Los Angeles.
There's an array of coffee drinks to choose from available, like the Café Cubano, Cortadito, or Café con Leche. For breakfast, try the Cuban Toast (fresh Cuban bread toasted, buttered and topped with house-made strawberry preserves), or the Pork and Plantain Hash (shredded slow-roasted pork, sweet plantains, potato, onion, garlic and a sunny-side up egg on a sweet Cuban bun).
For lunch or dinner, try the Cubano sandwich (honey ham, slow-roasted pork loin, Swiss cheese, butter, house-made bread & butter pickles, and yellow mustard on freshly baked Cuban bread grilled a la plancha), or Pan con Lechon (slow roasted pork, grilled onions, and traditional garlic mojo sauce on freshly baked Cuban bread grilled a la plancha). (Take a look at the full menu here.)
With a 4.5-star rating out of 19 reviews on Yelp so far, the newcomer has been warmly received by patrons.
Jes A., who was among the first Yelpers to review the new spot on August 4th, said: "Was not expecting this little gem in this little corridor. It's taken a long time for good places to migrate in, with Guisados holding down the fort."
Yelper Yenny D. added: "Yay more things opening in the Spring Arcade building! Don Francisco's is a gorgeous and airy space and serves up a pretty damn good sandwich!"
And sean g. said: "I came here on a Saturday morning. It was a little busy but the line was quick and we found places to sit. The Cuban coffee was delicious and authentic."
Head on over to check it out: Don Francisco's Coffee Casa Cubana is open daily from 7am–7pm.