A group of students with Prescott Circus Theatre is traveling to New Jersey this week to attend a national circus festival, where they'll perform, teach and attend workshops to learn from other young performers from around the country.
The American Youth Circus Festival has been going on every two years since 2001, and a delegation from Prescott used to go each time, said David Hunt, the theatre's executive and artistic director. For about the last 10 years, however, they've had difficulty pulling the funds together.
The festival is organized by the American Youth Circus Organization and is held in a different city every two years  Prescott Circus Theatre is fundraising for its trip on IndieGoGo.

"We're going regardless, but it's a big chunk of our expenses for the year," Hunt said.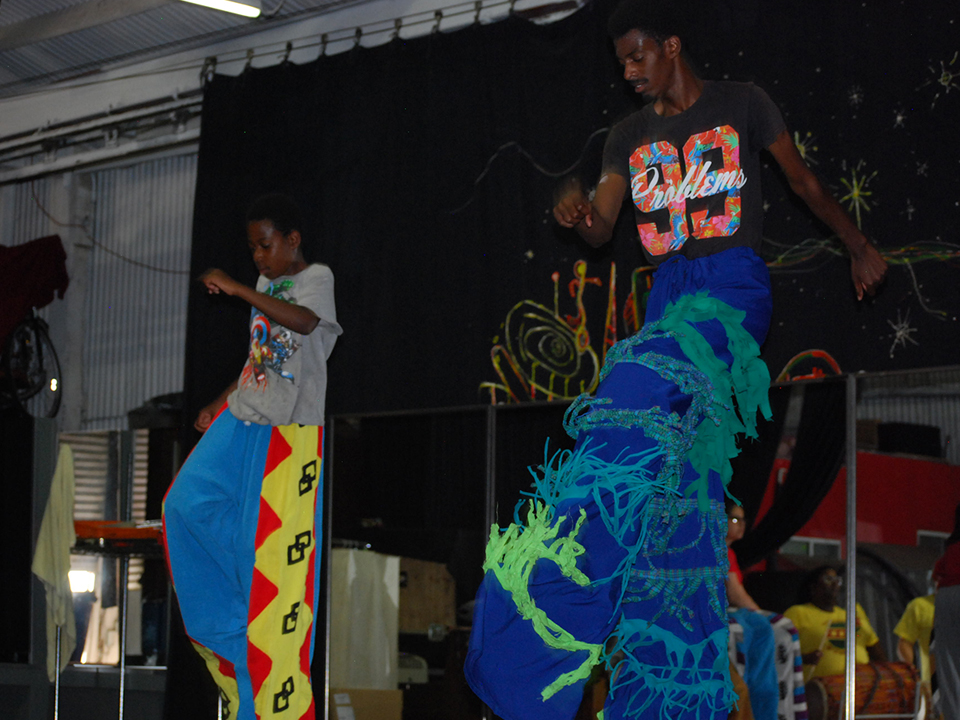 While there, the students will perform a stilt-dancing routine and help lead a workshop on hambone body percussion, an art form invented by African slaves in the US who no longer had their drums.
Hunt himself will lead a workshop about cultural humility and how to teach outside of one's own culture.
Prescott Circus Theatre has been around for 33 years. It started at Prescott Elementary School in West Oakland, but has since expanded to seven other schools, most recently Westlake Middle School. The 220 students who enroll in the after-school program each year are mostly elementary school students between the ages of 8 and 12.
They only take the program to schools where 60 percent or more of the students qualify for reduced price lunch to give those students an opportunity to learn circus skills.
Students learn juggling, acrobatics, clowning, hip-hop dance, stilt dancing, unicycle riding and basically all circus arts except for aerial acts like trapeze.
"It's a comprehensive performing arts education program, but through it all there's a very strong element of youth development," Hunt said.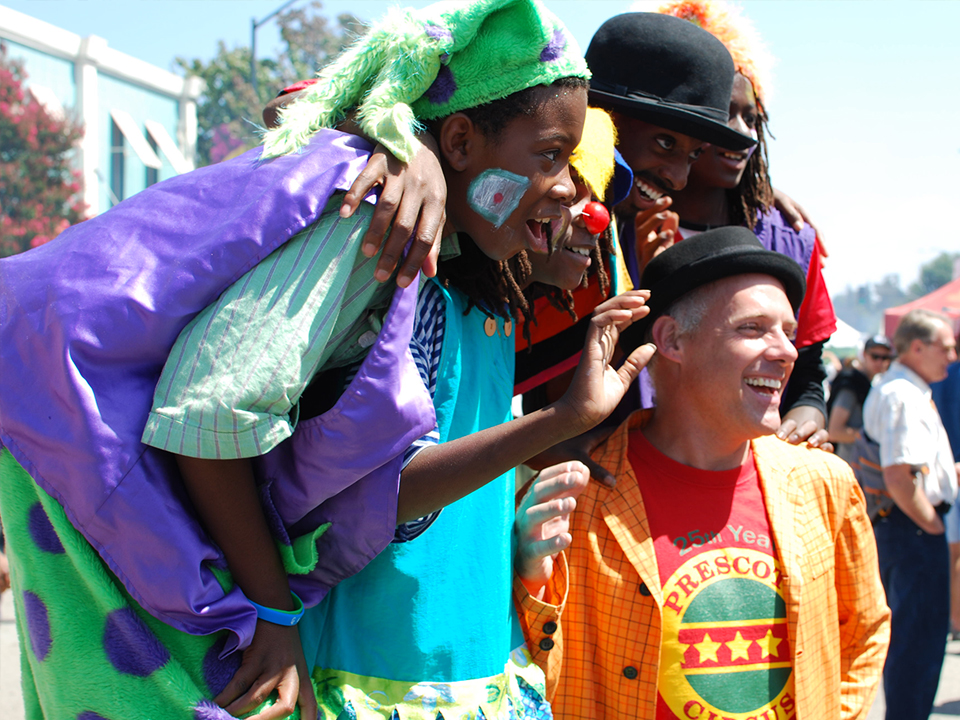 Students learn much more than circus skills. The coaches' emphasis is on learning self-awareness, communication skills and conflict-resolution strategies. By helping students get in touch with their creativity, they're better equipped to express themselves in a variety of other ways.
Plus, they get out to perform, giving them new confidence. Before leaving for the five-day festival today, they performed at Friday Nights Live at Hoover Elementary School and at the Laurel Street Fair on Saturday.
"For some of them, it's the first time they're  stepping out of their neighborhoods," Hunt said. "Sharing their talents is a doorway to that opportunity."