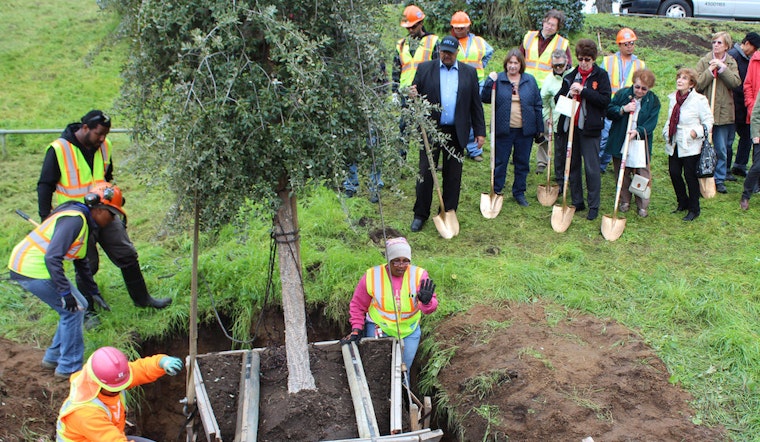 Published on August 25, 2017
With the largest tree planting in city history, some southern neighborhoods are about to get a lot greener. 
San Francisco Public Works announced plans to plant 500 street trees tomorrow in the Excelsior, Outer Mission, Crocker Amazon, Ingleside and other District 11 neighborhoods.
Volunteers and workers will plant more than 15 species, including bronze loquat, southern magnolia and East African yellowwood trees.
The mass planting is a coordinated effort between Public Works, Friends of the Urban Forest, District 11 Supervisor Ahsha Safai and 300 volunteers.
In addition to greening the streets, the mass planting is designed to draw attention to Street Tree SF, the city's latest attempt to improve its street tree maintenance program.
According to a 2014 Planning Department report, San Francisco has one of the smallest urban forests of any large US city, due to historic underfunding and inadequate maintenance programs.
Last November, 79 percent of voters passed Proposition E, which set aside $19 million for Public Works' maintenance for the city's 125,000 trees and transferred ownership of the trees from residents back to the city.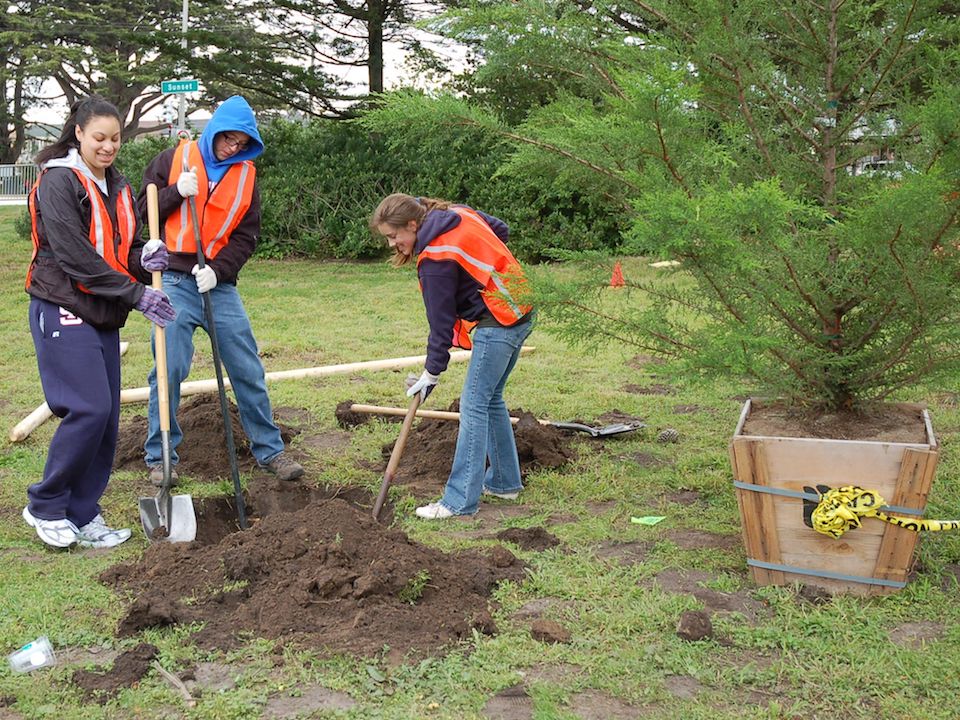 "This will be a monumental day in San Francisco," said Public Works director Mohammed Nuru in a statement. "There's a lot of room for more trees in a great city like San Francisco, especially now that we have the resources available through Street Tree SF to properly care for our urban forest."
Join us for the largest one-day tree-planting in SF history: 500 trees in District 11! Tomorrow 8/26 @ 9 a.m. Signup: [email protected] pic.twitter.com/r9tMHopix3

— SF Public Works (@sfpublicworks) August 25, 2017
The planting is also District 11 Supervisor Ahsha Safai's effort to plant 500 street trees in his district for each year of his four-year term. Safai secured funding for tree maintenance as part of this year's budget process.
"When I visited 7,000 homes door-to-door during my campaign, I made a commitment to the voters of my district that we would plant more than 2,000 trees during my term in office," Safai said in a statement.
"Saturday's planting of 500 trees is one big step in the direction of keeping that promise," he continued. "I am so proud our district will be the first to experience a historic tree planting of this magnitude."
To kick off the planting, Public Works will host an orientation meeting at the Balboa High School courtyard, 1000 Cayuga Ave., tomorrow at 9am.
Volunteers will also enjoy a free communal meal at noon after the planting is completed.