The Church and Market Safeway is back to operating 24 hours.
According to a sign posted at the store, located at 2020 Market St., the change went into effect last week on Wednesday, September 13th.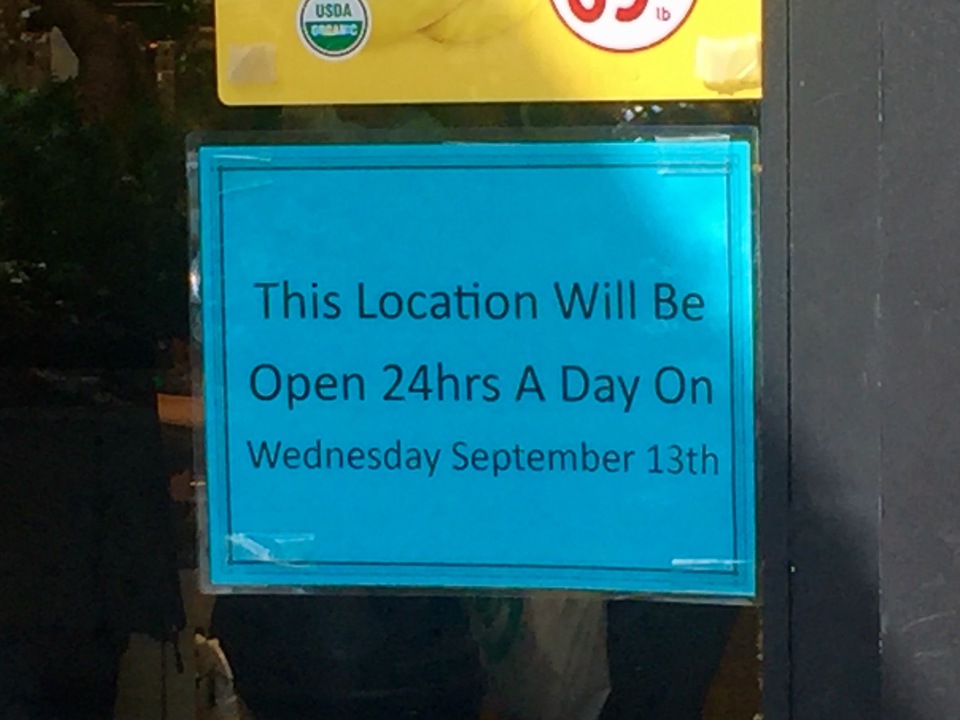 Six months ago, Safeway decided that its supermarkets across the city would no longer be open 24 hours.
At the time, Safeway spokesperson Wendy Gutshall told us "we continuously evaluate our operations and make adjustments where needed in our stores."
After a six month trial with the new operating hours, Gutshall confirmed that the Castro Safeway—along with five other stores in San Francisco—are open 24 hours. Those stores include the Marina, La Playa, Potrero and both Mission Street locations in Outer Mission and Bernal Heights. 
Regarding the change, Gutshall reiterated her previous comments. "Our store operations are continuously reviewed and improved," she said, "based on customer feedback, seasonal activity and a variety of other variables that impact our operations."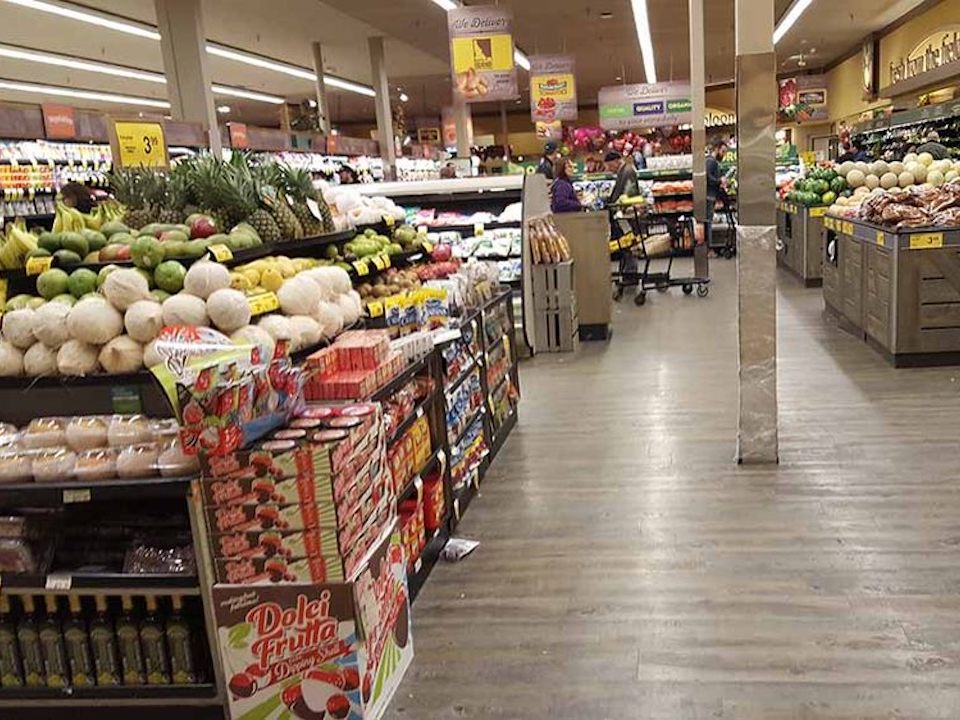 Castro resident Nick Lane told Hoodline that he understood why Safeway initially made the change. "I know they started closing early because of theft and security issues," he said. "I told them that was, frankly, a job for the district's supervisor." 
With Safeway closing early, "I stopped at Trader Joe's, Target and Walgreens for everything I needed during normal hours," Lane said, "so Safeway was losing the whole pie, not just a piece."
Now that the Castro Safeway is back to operating 24 hours, will you be stopping by for late-night snacks, or have you also found somewhere else to do your shopping?
Thanks to tipster Sharon J.