Next Friday, South Park Cafe, one of the city's best-known French eateries, will close.

We received an anonymous tip about the closure, which was confirmed by a Facebook post made by the restaurant earlier this afternoon.
The bistro's owners have reportedly sold the restaurant to their landlord.
"Ward will finally begin a life of leisure and Marty will head off to Europe for an extended vacation," wrote the owners. "Upon his return he will consider his options."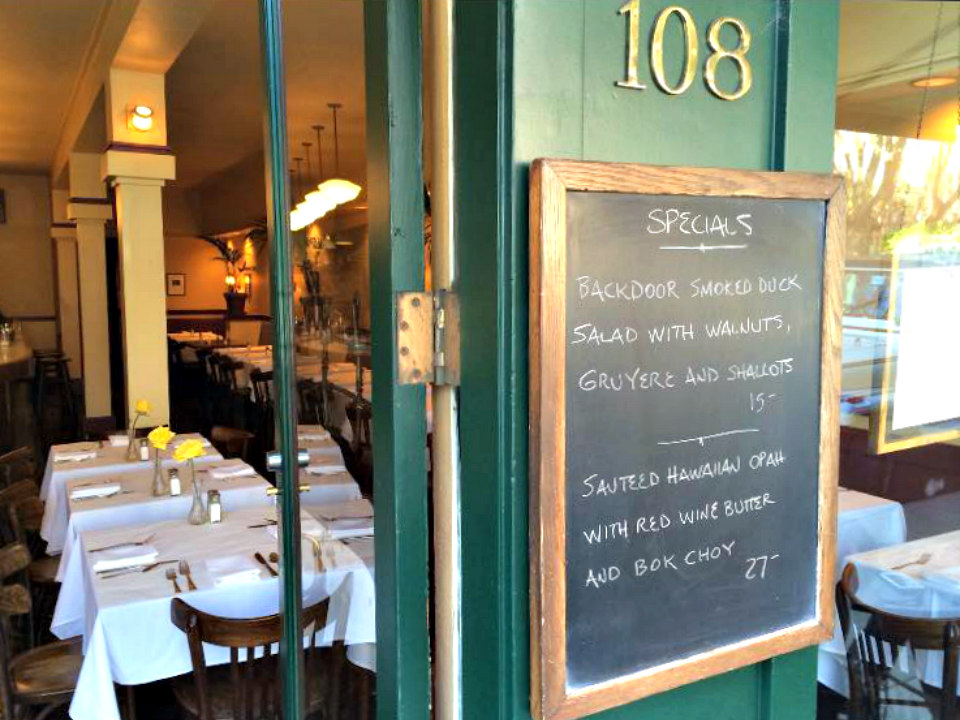 The landlord reportedly has plans to renovate the building.
The cafe has been a staple in San Francisco's food scene for more than 20 years. "From the days of nearby Rolling Stone to Twitter to Cate [Blanchett] in Woody Allen's film," our tipster wrote, "South Park Cafe saw it all. 
"Thanks and happy trails," wrote the owners, thanking their customers and staff for their patronage and service.
Once we receive a response from South Park Café, we'll update this article accordingly.
Update, 4:55pm: We caught up with Marty Berg, the managing partner and part-owner of South Park Cafe, who said the restaurant's closure has been in the works for a long time.
"About a year ago, the chef, Ward, was getting ready for retirement," Berg said, "so we put out some feelers."
Because the bistro's long-time landlord had set the eatery's monthly rent well below market-rate before he passed away two years ago ("as a gift," Berg said), the building's new owner was more than interested in buying out the restaurant when South Park Cafe's owners expressed their intent to sell.
"He'll renovate it and a year, year and a half, he'll open up another restaurant," said Berg. According to the restauranteur, the building will most likely get a seismic retrofit and a third-floor residence.
Berg described the cafe's dedicated customers as "like family," and he knows most regulars by their first names.
Even though Friday, September 22nd, will be South Park Cafe's last day, the owners will host an invite-only closing-party the following day for friends and family to celebrate the restaurant's 32-year tenure.
Berg confirmed that he and his husband are off to Europe for a three-week vacation, and after 30 years in the food industry, he said he doesn't think he'll jump back into the restaurant scene upon his return to San Francisco.
"We'll see," he said.