Last month, we reported that the land beneath dive bar Lucky 13—located at 2140 Market St.—was up for sale for $9.75 million.
Now, owners may have already found a buyer.
According to Socketsite, a buyer has emerged for the property at 2140 Market St. On Coldwell Banker's website, the listing—last updated on September 13th—now shows the sale as "pending."
Lucky 13 staff confirmed that there was a potential buyer, but a deal has not yet closed.
The listing came as a surprise to many, as owners had already received approval from SF Planning for a development that would demolish the 2,375-square-foot commercial building, patio, shed and parking lot.
Although it is not a landmark, the building is considered an historical resource. Built in 1906, it is one of 18 clubhouses built for Woodmen of the World, a fraternal society. Lacking landmark status, however, there's nothing to shield the dive bar from the wrecking ball.
The bar and the building it operates out of are owned by two separate entities.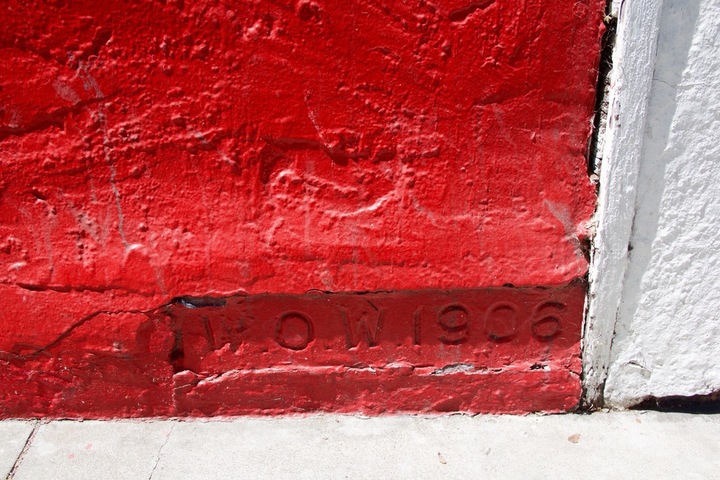 The existing structure would be replaced with a 28-unit, five-story apartment building with 1,600 square feet of ground-floor commercial space, which would cost $3.9 million. Four affordable housing units are also required for the development. 
Planning records indicate that the parcel has long been eyed by real estate developers; in 2002, an application was submitted to demolish the bar to build 24 units. Two years later, a shadow analysis study assessing the impact of a 63-foot at the site.
In 2013, Planning held a review meeting "to discuss a new proposal that will not include demolition." Records from that meeting aren't available online, but a variance that permitted the building's demolition was granted in 2016.
When Lucky 13 will close is unclear, but the bar encourages customers to swing by while there is still time.
"Now the end is near," posted Lucky 13 on its Facebook page. "So get your degenerate asses down to the 13. Let's smoke em' while we got em'!!!!!!"