If you're headed to Fiesta on the Hill this Sunday, keep an eye out for Bernal Heights artist Amos Goldbaum.
Born and raised in the neighborhood, Goldbaum creates intricate line drawings of San Francisco streetscapes, such as the new mural he recently created on the west wall of Pinhole Coffee (231 Cortland Ave.).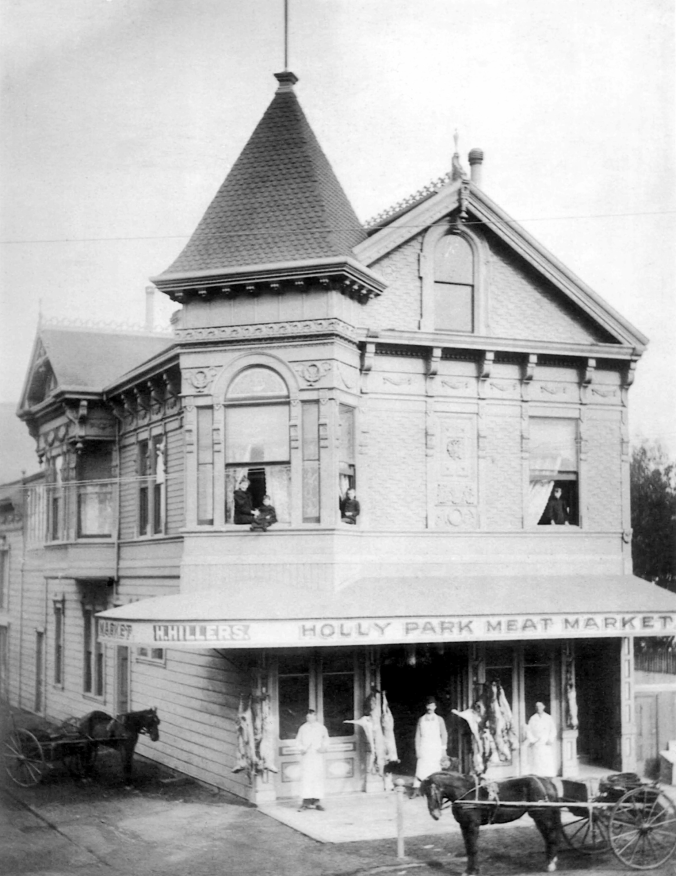 At Fiesta on the Hill, Goldbaum will be on hand to offer a brand-new edition of T-shirts featuring the same image. He said the coffee shop approached him earlier this year about doing a mural on its wall at the corner of Cortland and Bonview, and raised money from neighbors to cover the cost.
To reward patrons, "we wanted to give the donors shirts with the same design," said Goldbaum.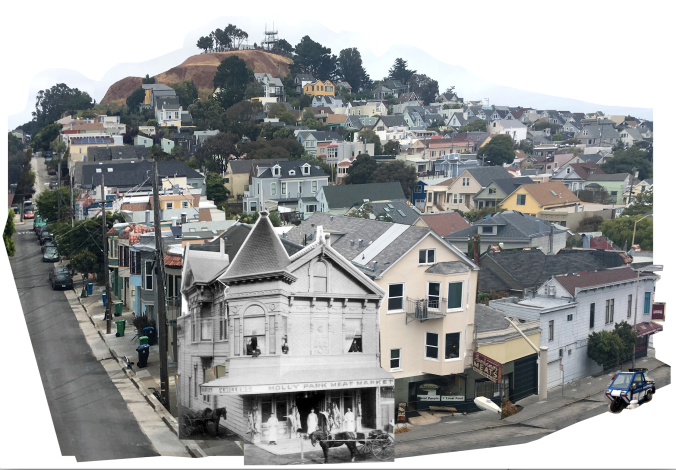 He created the mural around a photo of Pinhole's building that was taken in 1893. Using it as a reference point, he needed to get a photo from a similar angle that included all of Bernal Hill.
"I ended up on a roof across the street with my phone on the end of a 20-foot pole and got a good shot of the whole neighborhood," said Goldbaum, who then combined the images to create the drawing.
Fiesta on the Hill takes place on Sunday from 10am to 4pm on Cortland Avenue on Bernal Heights.