For the last seven years, Castro resident Scott Liapis has mounted elaborate Halloween displays in the windows of his home at 4170 17th St. (between Douglas & Eureka). He started the tradition on the day he and his now-husband moved in, which happened to be on October 31, 2010. 

"I really love gore done beautifully," said Liapis, who spends months planning each year's concept and storyline before buying costumes and supplies.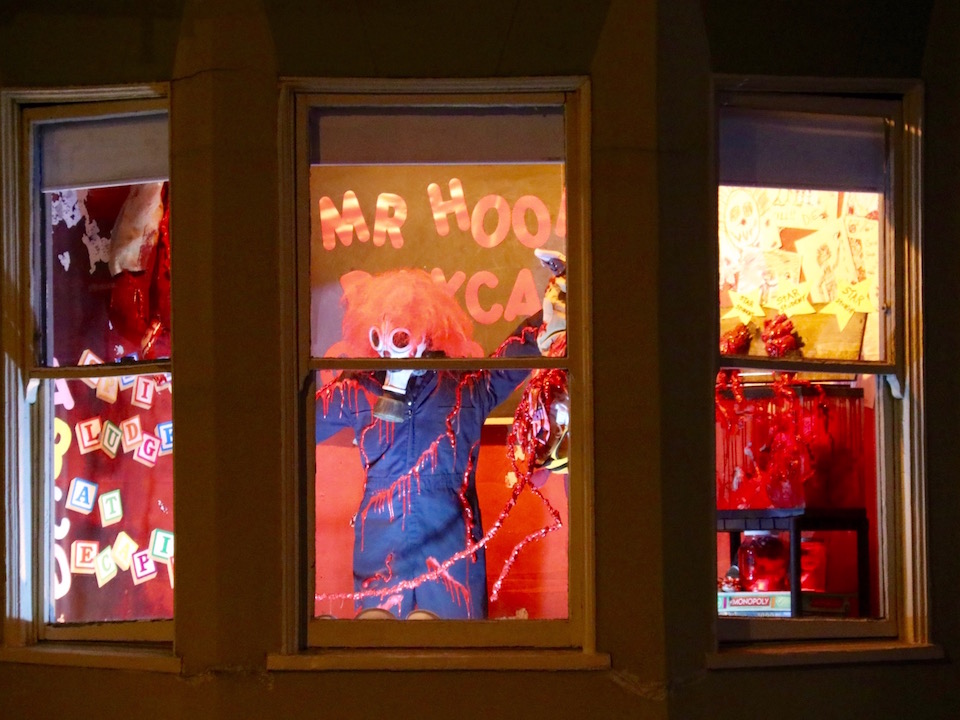 "I like to fit in a few jokes too to give the piece a shape," he told Hoodline. "Around July, I start building my props and spacing things out. By mid-September, I start the install and end with the lighting."
This year's theme is "Mr. Hook's Daycare Gymboree," a macabre classroom where students are instructed on their ABCD's: asphyxiate, bludgeon, cats and decapitate.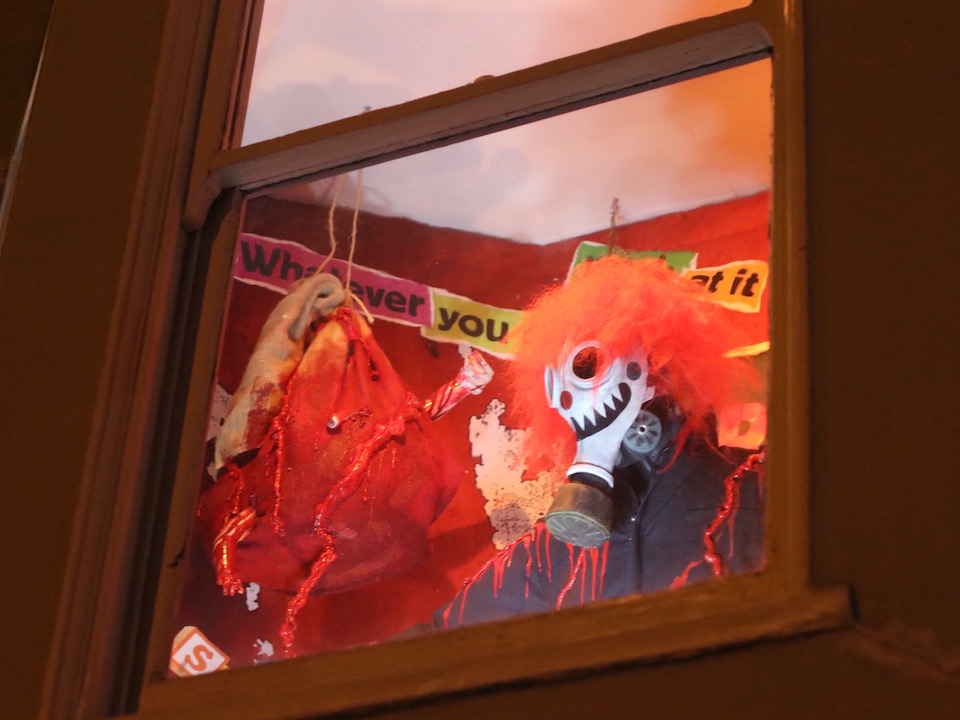 A motivational banner reads, "whatever you do, work at it with all your heart," a message Mr. Hook appears to take literally.

Liapis' display will be up through Halloween.