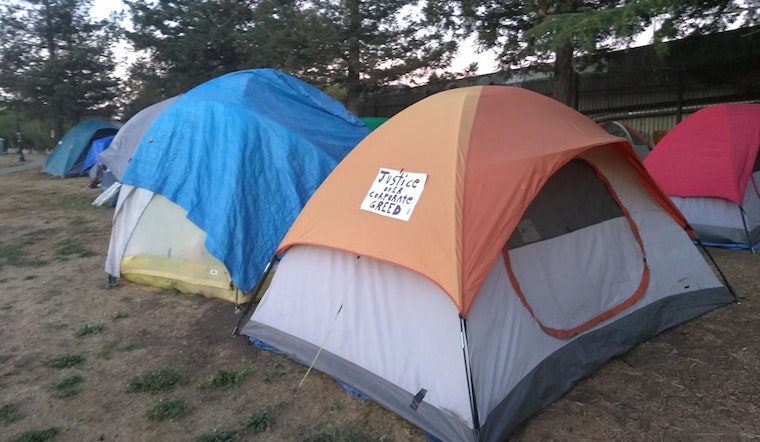 Published on October 25, 2017
As the number of people living on Oakland's streets continues to climb, city councilmember-at-large Rebecca Kaplan is reaching out to other agencies for help.
"There's a major region-wide homeless crisis that has continued to get worse and worse," said Kaplan in conversation with Hoodline. "We have increasing numbers of refugees from this crisis living in deplorable conditions."
Oakland's City Council voted to move forward with a pilot program of outdoor navigation centers, staffed locations where homeless residents can access basic sanitation without fear of further displacement.
The centers would serve to "reduce the spread of disease, allow people to stabilize, and get access to services," according to Kaplan.
Some of the sites identified navigation centers are located on city-owned property, but others are on land owned by Caltrans or BART. Last week, Kaplan issued a letter to the BART Board of Directors asking that they work with Oakland on this issue.
I am asking BART to consider land they own, for effective, compassionate response - incl outdoor navigation centers to help homeless crisis https://t.co/FbdauDFdBO

— Rebecca Kaplan (@Kaplan4Oakland) October 24, 2017
"I am writing to inquire if you can identify potential sites that BART owns within the geography of the City of Oakland, which you may be able to make available to the City of Oakland, for use of these, or other, purposes," the letter reads.
"Of course, we should also continue to expedite the construction of long-term affordable housing on BART properties, and more," the letter continues. "But, in the short-term, as we have many refugees of our regional housing crisis on the streets and other locations throughout our community, I seek to work together on an effective and compassionate approach."
Although the City Council had already reached out to Caltrans for potential sites, it had not yet reached out to BART. The timing seemed right to Kaplan after BART put Here There Camp on notice last Saturday for illegally occupying a property that straddles the Oakland-Berkeley border.
For Kaplan, a more "effective and compassionate approach'"means something besides what has historically been the preferred methods of both BART and the city of Oakland, an approach she characterized as "just shoving people from one spot to the next spot."
"[Agencies] send staff to clear an encampment but won't tell people where they can go, so they just move to the next underpass," said Kaplan. "So a certain amount of public money is being spent just pushing people around."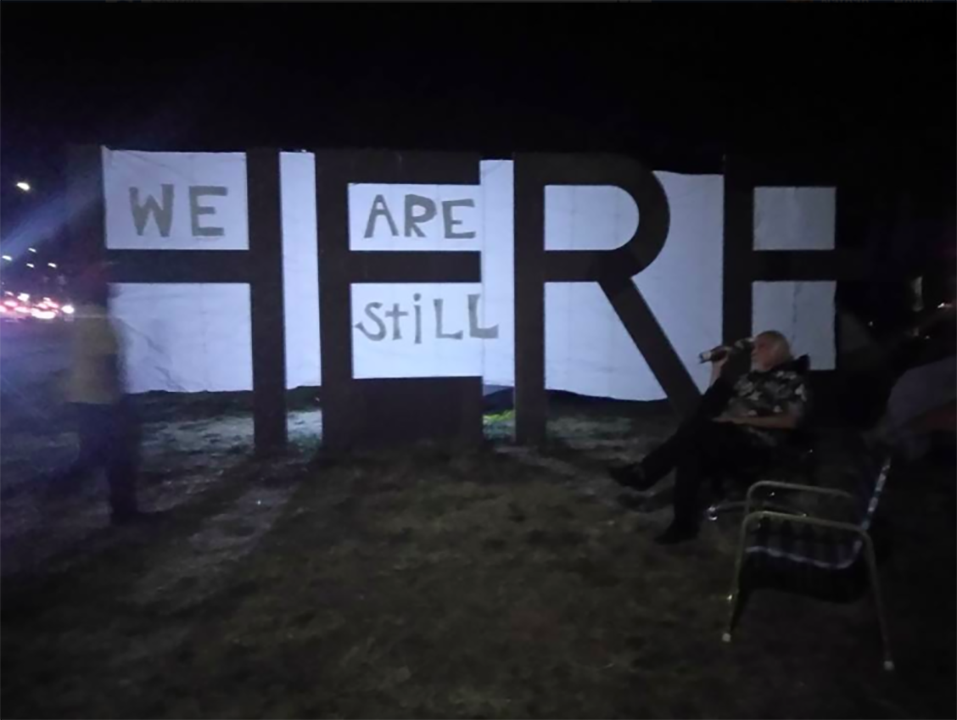 Creating safer conditions for people who live on the street is only half of a solution, saod Kaplan. The other half is to prevent any new people from getting there in the first place.
To this end, Kaplan proposed the Uniform Relocation Ordinance, a program that would extend financial assistance to Oaklanders displaced by eviction due to landlord move-ins and condominium conversion.
"The majority of the people who are homeless here are homeless for economic reasons, largely because of eviction," she said. The proposed Unified Relocation Ordinance was passed unanimously by the Community and Economic Development Committee and will be considered by the Oakland City Council as a whole on Tuesday, November 7th.  
"It's important for people to recognize that the level of homeless has gotten dramatically worse in the past couple of years," said Kaplan. "We need to do a lot more about it than has historically been done."