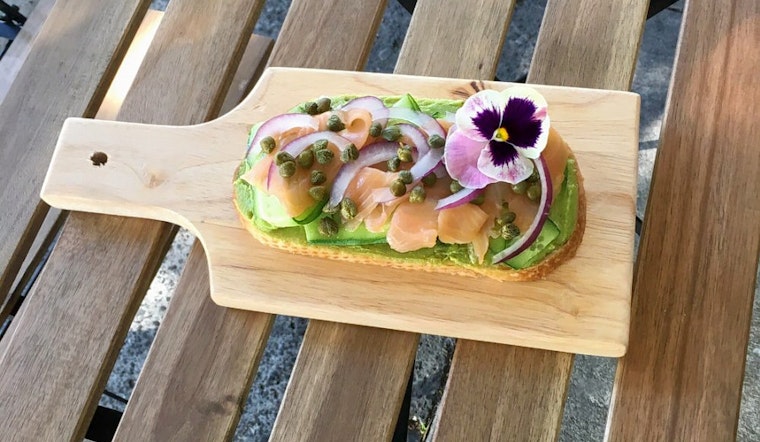 Published on October 16, 2017
A new cafe has opened its doors in the neighborhood. The fresh addition to Cow Hollow, called Toasty, is located at 2760 Octavia St. (between Union St & Green St), in the space formerly occupied by Back Yard Kitchen.
The new spot, which opened earlier this month, takes its cues from the ongoing fancy toast trend, with Instagram-worthy presentations of such dishes as its "Brekkie Toasty" (with Nutella or peanut butter, banana, strawberries & coconut flakes), "Salmon Toasty" (avocado, salmon, cucumbers, onion, capers and lemon), "Eggy Toasty" (avocado, two poached eggs, rainbow mix, ground pepper & paprika) and more. 
Toasty also offers an açai bowl option with banana, mango, strawberry, granola, honey & coconut flakes, as well as a chia seed pudding with coconut milk, honey, strawberries & granola. To wash it all down, there's an array of espresso drinks to choose from. (Check out the current menu, here.)
Head on over to check it out: Toasty is open weekdays from 7:30am–5pm, and weekends from 9am–4pm.