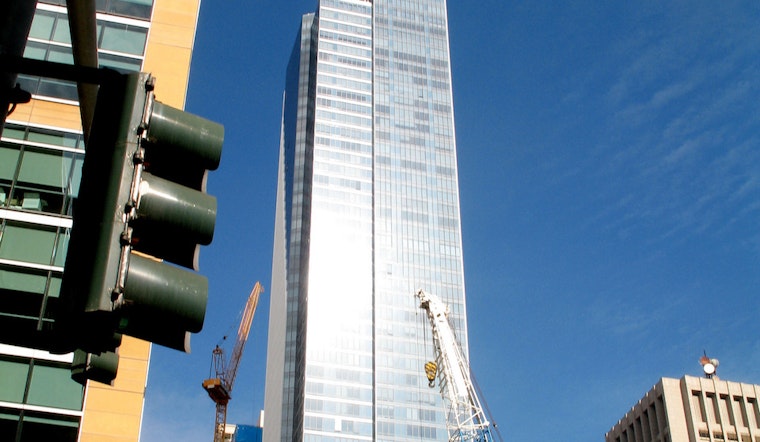 Published on November 06, 2017
SoMa's infamous leaning building, the Millennium Tower (301 Mission St. at Fremont), was featured in a 60 Minutes segment last night that examined how the city and the building's inhabitants are responding to the ongoing tilt. 
So far, the building has sunk 17 inches into the ground since it was completed in 2008. It's also tilting 14 inches to the northwest. 
In the basement, some of the most visible indications of the building's movement are stress gauges dotting the walls that measure cracks in the building's foundation. 
"There's enough of them, a spiderweb of cracks, that you have to be concerned about what's going on underneath," resident Jerry Dodson told 60 Minutes. "These cracks are one of the only visual clues that there's anything profoundly wrong here."
The tower was not built on bedrock, but atop rubble from the 1906 earthquake and landfill from the Gold Rush, noted Larry Karp, a geotechnical engineer who specializes in Bay Area soils.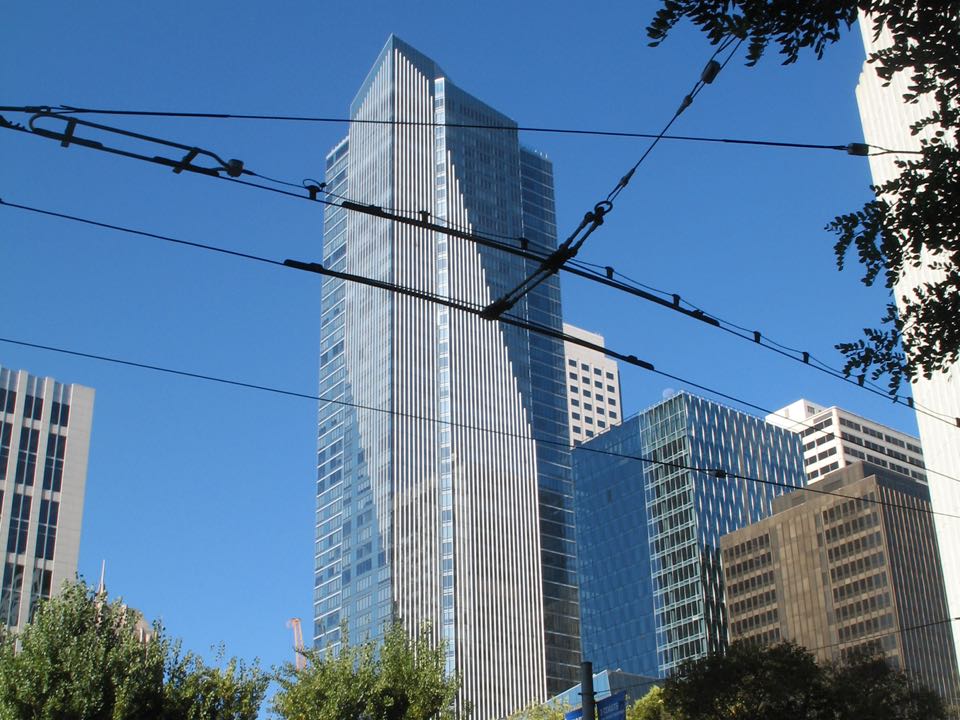 It was also built out of concrete, rather than lighter—but more expensive—steel.
"For a big, heavy building, a concrete building, those foundations have to go deeper," Karp said. "For a building like this, they have to go to bedrock." As constructed, the tower's foundation penetrates 80 feet deep into densely packed sand.
Some residents have already moved out of the subsiding tower, but in the process, they've also lost money: former resident Frank Jernigan said he lost between $3 and 4 million after selling his apartment "for approximately half of what it was valued at before this news came to light."
While Millennium Tower's developers have pointed out that the building was built to code, several options are being discussed to fix the leaning tower. They include removing 20 stories, drilling down to bedrock 200 feet below, and perpetually freezing the ground beneath the building.